WMRA World Masters Championship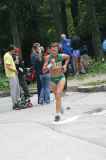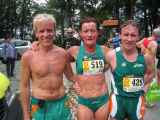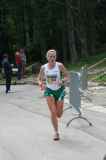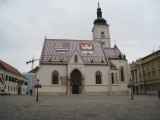 Authors
Gerry Brady
12 September, 2009
World Gold for Mags Greenan, Silver for W40 team
http://www.imra.ie/ad-hoc/2009%20WMMRC%20Results.doc
Running on the outskirts of Zagreb in Croatia, Mags Greenan retained the W50 World championship title she first won in the Czech Republic in 2008. Mags won by 29 seconds.
In the W40 race Shileen O'Kane led the Irish team home ahead of Helen White and Anne Sandford. The team were second behind Germany and ahead of Slovenia and Italy.
Bernard Fortune in the M35 class, Sean Foley M45 and Willie John Brown in the M55 all ran well.
The M50 team was led home by Martin McDonald in 11th followed by Gerry Brady (12th) and Desie Shorten (22nd). Dominic McGreevey (23rd) and Kevin Grogan (who completed the Jungfrau marathon last weekend!!!) also completed the 8.3 km course. The team finished fourth.
W40
1. Irena Pakosz (POL) 45:58
2. Sabine Kruse (GER) 47:15
3. Anke Hartl (GER) 47:25
5. Shileen O'Kane 52:13
6. Helen White 52:23
11. Anne Sandford 57:18
1. Germany (2,3,12) 17
2. Ireland (5,6,11) 22
3. Slovenia (7,10,15) 32
W50
1. Mags Greenan 51:12
2. Uschi Bergler (GER) 51:41
3. Christine Socks (GER) 53:36
M45
12. Sean Foley 44:04
M50
1. Helmut Strobl (GER) 41:34
2. Gianfranco Baldaccini (ITA) 41:57
3. Hugo Senoner (GER) 42:12
11. Martin McDonald 44:46
12. Gerry Brady 45:30
22. Desie Shorten 48:19
23. Dominic McGreevey (NIR) 49:13
56. Kevin Grogan 57:57
1. Germany (1,7,8) 16
2. Czech Republic (5,9,16) 30
3. Italy (2,3,33) 38
4. Ireland (11,12,22) 45
M55
51. Willie John McBride (NIR) 62:00