AAI National Masters/Intermediate Cross-Country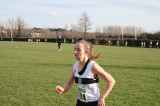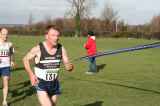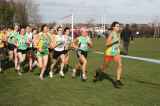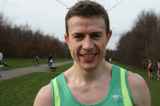 Authors
Gerry Brady
15 February, 2009
Masters women
http://flickr.com/photos/24280411@N06/sets/72157613825779227/
Masters men
http://flickr.com/photos/24280411@N06/sets/72157613868715164/
Intermediate women
http://flickr.com/photos/24280411@N06/sets/72157613840637127/
Intermediate men
http://www.flickr.com/photos/24280411@N06/sets/72157613834390083/
Great results from our mountain runners at the national intermediate and masters cross-country races in Tymon Park. First off were the master women. Donna Mahon led from the start and stayed to the front for the entire race to finish a close fourth behind Olympian Pauline Curley. The master's men were next and Gary Crossan led the IMRA contingent home. Martin McDonald, Desie Shorten and Charlie O'Connell all had notable runs.
The intermediate women set off at a furious pace with Niamh O'Boyle and Aoife Joyce mixing it at the front. Both ran extremely well and held on to finish 9th and 16th respectively after being much more prominent during the race. Finally the intermediate men set off with Sean Hehir already clear early on in the first lap. He stayed away for a convincing and well deserved victory. Italian mountain runner Mauro Lafinchi caused a surprise when he finished third and Barry Minnock ran a very competitive race to finish 5th. James McFadden came through the field for 18th just ahead of Tom Hogan who had to stop to take his spikes off. Just behind these Kevin Keane was running under severe pressure as he carried the hopes of Rathfarnham for the team title on his shoulders. He finished well in 32nd and the vital fourth scorer on the winning team.
See FLICKR links for race photos.
Masters women
http://flickr.com/photos/24280411@N06/sets/72157613825779227/
1. Pauline Curley (Tullamore) 14.38
4. Donna Mahon (Rathfarnham) 15.15
42. Mary Watters (Meath) 17.21
44. Emer Geraghty (Sli Cualann) 17.27
50. Zoe Melling (Rathfarnham) 17.39
56. Mary Jennings (Waterford) 17.58
57. Eileen Walsh (Donore) 18.04
Masters men
1. Dave Morwood (Antrim) 21.22
13. Gary Crossan (Letterkenny) 22.33
21. Aengus Burke (North Laois) 22.50
22. Neil Carty (Antrim) 22.51
23. Padraig McCriostail (Rathfarnham) 22.54
35. Martin McDonald (North Laois) 23.30
57. Desie Shorten (Tallaght) 24.23
75. Adrian Tucker (Rathfarnham) 25.53
79. PJ Carroll (North Laois) 25.00
108. Turlough Conway (Rathfarnham) 25.55
162. Dave Brady (Raheny) 30.05
176. Charlie O'Connell (Sportsworld) 41.57
Intermediate women
1. Aoife Brady (Sportsworld) 15.08
5. Kate O'Neill (MSB) 15.55
9. Niamh O'Boyle (Donore) 16.07
16. Aoife Joyce (Crusaders) 16.27
26. Tara Whyte (Clonliffe) 17.03
32. Bronagh Ni Bhriain (Clonliffe) 17.19
45. Karen Duggan (Clonliffe) 18.07
Intermediate men
1. Sean Hehir (Rathfarnham) 32.14
3. Mauro Lafinchi (Togher) 32.38
5. Barry Minnock (Rathfarnham) 33.13
18. James McFadden (Letterkenny) 34.22
22. Tom Hogan (Slaneyside) 34.42
32. Kevin Keane (Rathfarnham) 35.23
41. Eoin Pierce (Clonliffe) 35.57
56. Bernard Fortune (Wexford) 36.41
67. Ronan Hartnett (Clonliffe) 37.29
75. Peter O'Farrell (Rathfarnham) 37.45