Annacurra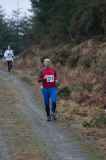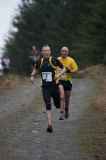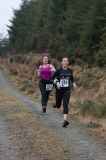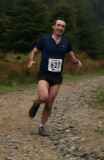 Authors
Rene Borg
15 February, 2009
MEN
1. Boards AC 15 (Eoin Keith 1, Mick Hanney 6, David Walsh-Kemmis 8)
2. Clonliffe Harriers 28 (Paul Duffy 3, Brian O'Sullivan 7, Dermot Murphy 18)
3. Sli Cualann 38 (Tim Grummell 4, Ben Mooney 11, Cormac O'Ceallaigh 23)
4. Crusaders AC 66 (Robert Healy 15, Rene Borg 21, Gavan Doherty 30)
LADIES
1. Crusaders AC 26 (Sharlene Bell 5, Mary Collins 9, Emma Walsh 12)
2. Sli Cualann 28 (Mary Dawson 2, Aisling Renshaw 11, Maria O'Rourke 15)
Gerry Brady
14 February, 2009
Meath won a surprise victory from Dublin in the women's county team. They were led home by Caroline Reid with Maureen Lowther and Ann Tobin in close attendance. Wicklow won on home ground in the mens race from Dublin, Kildare and Meath who have been recording good performances in the Winter league.
Rene will post club results in due course but good to see newcomers Boards AC take the honours. They wanted to win, they came in strength and delivered. With themselves and Sportsworld adding to the mix, the national club championships on June 13th should be a good race.
Inter-county women
1. Meath 19 (3 Caroline Reid, 6 Maureen Lowther, 10 Ann Tobin)
2. Dublin 51 (13 Daniela Boehm, 17 Deirdre Ni Chearbhaill, 21 Geraldine O Shea)
Inter-county men
1. Wicklow 21 (4 Tim Grummell, 6 Mick Hanney, 11 Ben Mooney)
2. Dublin 67 (15 Robert Healy, 25 Alan Ayling, 27 Damian Kelly)
3. Kildare 138 (18 Dermot Murphy, 53 Colin Burns, 67 Brian Fanning)
4. Meath 157 (28 Gerry Kealy, 64 Eamonn Hodge, 65 Kevin Magee)
Mick Hanney
14 February, 2009
Recorded Self-Timed Miles:
5:02 Mick Hanney
5:08 David Dunwoody
5:22 David Walsh-Kemmis
5:32 Mike Long
5:50 Marie Dawson
6:05 Rosemary Monahan
6:10 Caroline Reid
6:21 Larry Stapleton
6:39 Pol O'Murchu
6:40 Brendan Lawlor
6:54 Sarah Heal
7:16 Sean Marnane
Paul Joyce
14 February, 2009
After a fortnight of snow, there was much discussion as to what the conditions would be like on this new Annacurra route, and indeed up to a couple of nights before the event, the ground was still frozen, with a half foot of snow covering the top of the hill. Much of it had disappeared come Saturday morning: was this was the result of a general thaw, or of midnight shovelling from the meticulous race director Mick Hanney, who had taken every possible precaution to ensure a smooth running of his maiden captainship? Either way, a treat was in store for well over a hundred and twenty runners who were prepared to take on all Annacurra could throw at them.
From the off, climbing legs were used, as first forest, then trail, then mountain were negotiated. Any runners who had gambled on a fast start were soon feeling sore, as the elevation went from steep to steeper. Eoin Keith took up his familiar position at the head of the pack, and was well chased throughout the race. As the runners headed from the hard trail to a rockier ascent, the first signs of the much-touted snow made their appearance, albeit a greatly reduced presence from the previous few days. In it wake it had left behind water, slush, and frozen snow, which made for tough going at the top of the mountain. Shoes carried water and mud over the slippery surface, through the trees and out into a landscape view of frozen South Wicklow. Snow was thicker on this shaded side of Annacurra, and places could be made up by those who would gallop down a snowy path, praying for intact ankles as they did so.
Anyone who had earlier glanced at the elevation map and thought "up/down" were now cursing a long and deceiving uphill, which had some of the toughest snow covered paths yet travelled. Perhaps some of the leaders sped through this section: for me it was a hard slog, and I challenge anyone to say otherwise! Finally, through screaming thighs and heaving chests (there's a romantic novel somewhere in that line), came the cool fresh air of the much-heralded downhill. A super fast hard trail, this was a chance to stretch those legs, and for those inclined, time themselves on probably the fastest marked mile of their careers. Well done to those who rose to this extra little challenge.
Into again the familiar forest, and the scent of home in the air. Trees, rocks, stumps, stiles, flew by in a blur, as groups of runners tried desperately to squeeze the last dregs of energy from tired legs, and sprint for the finish. Best at doing this was Eoin Keith, who came home in the great time of 36:45. Hot on his heels in second was Keith Heary, followed by Paul Duffy who took third. First lady home was Marie Synott-Wells, who had a great race and was very impressive on the uphill. Second was Mary Dawson, chased by Caroline Reid in third.
Team prize was won by Boards AC, in their first victory as a group, taking 1st, 6th, and 8th places