Ticknock Winter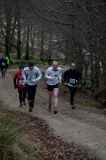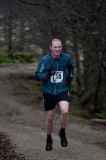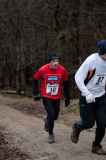 Authors
Mick Hanney
04 February, 2009
Ticknock Winter 2009:
The weather gods looked favourably down at the imra runners that congregated at Ticknock for the 2nd winter league race of the season. Another great turn out as well, showing how the popularity of hill running continues to grow. Maybe they were beckoned to the race by the suggestion on the forum of a beginners race? If so they were fooled . The race was far from easy – for most of us that is. Some 10K of tough running was in order, with over 400m of ascents. The route was brilliant – thanks to Peter Farrell and the race director for coming up with it as it really made the most of the trails and lunar-like landscape available. Some people were eager to make the most of other trails – more of that later.
If this was your first hill race you probably got a bit of a shock. A lovely mixture of rock and water and mud and gravel and ice and trail and hill … mix it up a bit and 10k later you're finished with a smile on your face.
It probably wasn't the best warm-up for a race to run from Marley beforehand as I did. 3k of uphill jog wasn't a good idea (I blame Paul Mahon myself ). As usual I set off with no set plan.. really to hang in there and see what happens. And that's what I did for 10k. Lost ground a bit at the end and couldn't sneak past the young fella who finished 2 seconds ahead of me – to find out later that it was none other than (an ageless) Adrian Tucker. I had run with him for most of the race and I was lucky I did as he kept me on track in terms of the race markings. I had sweat in my eyes for much of the race and with vision impaired I was lucky to be able to see where I was going. For many the race was to take a turn (pardon the pun) at the tractor, when they didn't take the marked right turn. That cost some people valuable places in the pecking order, both for themselves and / or their clubs / counties, aspects of the results which are becoming very interesting race by race. Funnily enough, after the race when jogging down the road towards the pub we were greeted by 2 runners (with imra race numbers on) coming up the tarmac road past Stackstown golf club. Talk about taking the long course option!
This was the 3rd time I've raced on Ticknock. Its not a race that I particularly enjoy as I'm doing it, but its definitely a race that leaves a good afterglow having done it.
The event was won by Eoin Keith. Fantastic consistency, well done. Another fine win for Aoife Joyce too in the Ladies category. The category, club and county winners are listed on the results posted – and very competitive and tight some of those results are. A fine event organised by Paul and his team of volunteers. Well done to all concerned. Next up is Annacurra in 2 weeks.
Rene Borg
03 February, 2009
TEAM COMPETITION
MEN
1. Clonliffe Harriers 19 (Gerry Brady 2, Paul Duffy 3, Brian O'Sullivan 14)
2. Sli Cualann 34 (Ben Mooney 5, Cormac Conroy 13, Martin Francis 16)
3. Sportsworld 37 (Paul O'Connell 7, Paul Mitchell 12, Kieran Lynch 18)
4. Rathfarnham WSAF 47 (Adrian Tucker 10, Mike Long 15, William Griffin 21)
5. Boards AC 47 (Eoin Keith 1, Mick Hanney 11, Paul Joyce 35)
6. Crusaders AC 94 (Richard Healy 4, Robert Healy 20, Diarmuid O'Colmain 70)
WOMEN
1. Crusaders AC 20 (Aoife Joyce 1, Niamh O'Ceallaigh 8, Sarah Heal 11)
Overall: <a href="www.imra.ie/ad-hoc/WLOverall2008-2of5.xls">here</a>
Gerry Brady
02 February, 2009
Inter-county women
1. Dublin 33 (3 Karen Duggan, 8 Niamh NiCholmain, 22 Geraldine OShea)
2. Wexford 44 (1 Aoife Joyce, 18 Jane Porter, 25 Anne-Marie Cox)
Inter-county men
1. Wicklow 29 (5 Ben Mooney, 11 Mick Hanney, 13 Cormac Conroy)
2. Dublin 43 (2 Gerry Brady, 20 Robert Healy, 21 William Griffin)
3. Cork 65 (1 Eoin Keith, 18 Kieran Lynch, 46 Richard Nunan)
4. Kerry 92 (12 Paul Mitchell, 15 Mike Long, 65 Berndt Heim)
5. Meath 171 (30 Luke Walsh, 62 Brian Cully, 79 Kevin Magee)
6. Louth 199 (50 Padraig ODwyer, 59 Aidan Callery, 90 Pol OMurchu)