AAI National Novice Cross-Country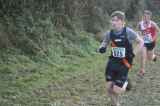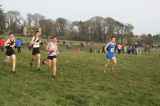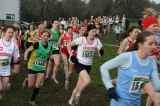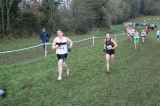 Authors
Unknown
28 November, 2009
<a href="http://www.flickr.com/photos/24280411@N06/sets/72157610872618552/"> National novice cross-country men photos </a>
<a href="http://www.flickr.com/photos/24280411@N06/sets/72157610805673513/"> National novice cross-country women photos </a>
<a href="http://www.flickr.com/photos/24280411@N06/sets/72157610809430449/"> National cross-country u19 Men photos </a>
<a href="http://www.flickr.com/photos/24280411@N06/sets/72157610810596425/"> National cross-country u19 Women photos </a>
<a href="http://www.flickr.com/photos/24280411@N06/sets/72157610811502769/"> National cross-country u17 Men photos </a>
<b> Minnock wins national silver </b>
Barry Minnock (Rathfarnham) ran a magnificent race in the national novice in Ballyhaise, Cavan to take 2nd place in a field of 123 runners. Traditionally the novice pitches speedy new seniors against stronger established seniors. This novice was run on a tough hilly and mucky course and the strong men were to the front from early on.
Minnock took the lead on the first of five laps and stayed there, forcing the pace, until the last 400m. At that stage the wily Crusaders athlete, Alan OBrien, who had bided his time, emerged with a fast finish to take the honours. Minnock was delighted both with his medal placing, his improvement from 8th place in 2007, and finishing ahead of a few runners who had beaten him two weeks ago in the Inter-Counties.
Junior Eoin Rowan (Donore) continued his good cross-country form with a fine 14th, one place ahead of back-in-form James McFadden. Keith Daly (Donore) finished well to take 19th ahead of Peter OFarrell (Rathfarnham) in 36th. OFarrell was on the runners-up Dublin team and McFadden on the third placed Donegal team.
In the womens novice, Aoife Joyce (Crusaders) ran strongly from the start to finish in 15th place. Niamh OBoyle (Donore) came through the field for 19th well ahead of her 33rd place in 2007. Zoe Melling (Rathfarnham) was 33rd closely followed by Karen Duggan (Clonliffe) in 38th which was also a good improvement on her 51st in 2007. Bronagh Gavigan (61st) and Rachel Walters (72nd) helped Crusaders to 8th team.
Emmet Jennings (DSD) ran another great race to finish 7th in the boys under 19 race ahead of Colm Murray (Clonliffe) in 11th, Kian Jennings (DSD) in 32nd, and Tony Cavanagh (Clonliffe) in 41st. Murray, who ran in the World Youths mountain race in 2007, was on the winning Clonliffe team.
In the girls under 17 race, Breda McDonald (North Laois) confirmed herself as an emerging IMRA junior when she finished 44th out of a large field. John Harrington (Bantry) had another good run in 9th position.