AAI Inter-Counties Cross-Country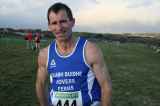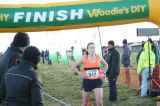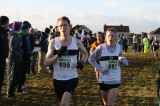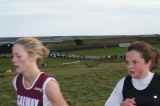 Authors
Unknown
28 November, 2009
<a href="http://www.athleticsireland.ie/content/?p=5212"> Results link </a>
<a href="http://www.flickr.com/photos/24280411@N06/sets/72157609887942834/"> Senior men photos </a>
<a href="http://www.flickr.com/photos/24280411@N06/sets/72157609881408306/"> Senior women photos </a>
<a href="http://www.flickr.com/photos/24280411@N06/sets/72157609834745033/"> Underage races photos </a>
<b> Excellent performances by IMRA runners </b>
The 2008 Inter-Counties cross-country championships were held on the race course in Tramore today. An undulating course and a strong wind made the conditions testing and augured well for good performances by hill runners.
The senior men race was a titanic battle throughout the field with every athlete fighting hard for every place. Brian McMahon (Cork) and Sean Hehir (Clare) ran with the leading group for almost half the race. At the mid-way stage of the race, Alan McCormack (Dublin) set off on a solo run for home and he held on for a fine victory. Hehir ran very gamely in the second half of the race for a breakthrough 8th place just ahead of McMahon in 9th. Mark Ryan (Dublin) was with the leaders on the first two laps but had a difficult middle patch. He rallied again to finish strongly in 13th. Tom Hogan (Wexford) was 32nd just ahead of Barry Minnock (Offaly) in 34th. Minnock looks set to mount a strong challenge in the national novice on 7th December in Cavan. Ciaran Fitzpatrick (Laois) was 62nd just ahead of Bernard Fortune (Wexford) in 65th and Cormac OCeallaigh (Wicklow) in 84th.
The senior women race was run over a testing four laps. From the start Donna Mahon (Dublin) and Edel Mooney (Offaly) were prominent. Mooney held on very well to finish 10th just ahead of County team mate and Beijing Olympian Pauline Curley. Donna Mahon ran with grit to finish 18th followed by Angela Speight (Tyrone) in 39th, Orla Ni Mhuircheartaigh (Galway) in 44th, Maria Slattery (Wicklow) 50th, and Carol Finn (Cork) in 55th. Up front Linda Byrne (Dublin) had an impressive gun to tape win ahead of Deirdre Byrne (Wicklow).
In the junior women race, Michelle Finn (Cork) ran with the leaders early on and stayed near the front to finish in 9th place behind a very impressive winner, Sara Treacy (Meath). The junior men race was won by Craig Murphy of Cork. Eoin Rowan (Sligo) was the top hill runner in 13th position followed by Eoin Pearce (Dublin) in 17th.
Emmet Jennings (Dublin) finished a great 3rd in the under 18 race behind winner Shane Quinn (Waterford). He ran strongly from start to finish and could well have secured the silver as he finished strongly. Behind him Michael Dowling (Wicklow) ran well to finish 15th. John Harrington (Cork) was 28th. This trio are developing into a fine junior team. Eimear Tangney (Kerry) was 18th in the girls under 18 race which was won by Niamh Kearney (Wicklow).
Eoghan Totten of NIMRA finished 6th in the boys under 16 race and looks to have a promising mountain running career ahead of him. The McDonald sisters ran well in the under 16 girls race to finish 67th (Breda) and 73rd (Kate) in one of the largest fields of the day.