Howth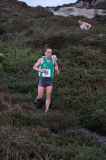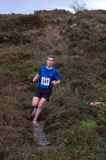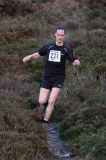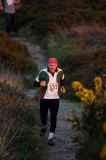 Authors
Unknown
28 November, 2009
Howth has a special place in my heart for a variety of reasons.
From an IMRA perspective, Howth was the venue for my first ever hill race in June 2004 and I have been there for every race since, summer and winter. Even when injured in June 2006, I went out for the day to mark it and operate the laptop. It has repaid me well: always enjoyable and, remarkably, always dry and usually sunny. Apart from hill running, I grew up in nearby Raheny and I spent many happy days in my (far off) youth tramping around the head looking for birds and wild flowers. My father was also a member of Howth Golf Club so I sometimes accompanied him and was later rewarded with refreshments in the club house.
Howth takes its name from the old Norse word Hofuth or Hoved, meaning Head. In Irish, it is Binn Eadair, Binn being a hill or ben (cf the 12 Bens, Ben Bulben) and Eadar was a chieftain from the legendary Tuatha de Danann tribe.
Anyway, this is not meant to be an autobiography or an etymological treatise so let?s get back to the race!
This race is normally held in early June and for the last few years we have been rewarded with glorious summer?s evenings. The weather this time was also very good with hazy views of the far-off Mourne Mountains. In addition to the fine weather, the conditions underfoot were perfect ? apart from the forest which is always a bit mucky. This is a very attractive course with some great views, both north and south, but it is also deceptive with the first ascent up the hill behind the Deer Park, although short, being a real lung buster and a few of the inclines further down the course can be quite testing. The two laps also take their toll.
In line with the recent increase in numbers turning for the Leinster League this year, a total of 179 runners took part. This is a high tally bearing in mind the disincentive effect of having to brave the traffic although the good Dart access is a major boon for the more eco-minded runners. Despite the influx of newbies, it was case of ?same old, same old? when it came to podium spots. Once again, Barry Minnock set a very high standard and won from Aaron O?Donoghue by almost three minutes with John McEnri coming in third not too far behind. The first lady home was the ever reliable (and smiling!) Aoife Joyce with Karen Duggan second and Krissy Gormley third. Moving up the age ladder to the more chronologically gifted (!), the first M40 was Mike Long who is in fine fettle this season; the M50 honours went to Gary Moralee (could he not stay 40 something for another while?), the M60 to Roger Moulding and the M70 to Charlie O?Connell whom I feel, even already, has this category sewn up. Moving to the ladies, the first F40 was Ann Tobin, not far behind your humble scribe, with Ger Power being the first M50.
They say it is a sign of good organisation when everything runs smoothly and the organisers are unobtrusive. That was certainly the case with this event and Ray Linn and his team of doughty volunteers did an excellent job from start to finish: all concerned should take a bow. I love when Ray organises this race because it is one less faster M50 in the final shake-up! That said, Doug Corrie is coming back to form and he left me for dead on the first descent - I could not reel him in thereafter despite my best attempts. I did not stay for the prize-giving as domesticity beckoned but I am sure all those who stayed enjoyed it as this is an excellent all round venue in this regard.
Should the race stay in its new slot in the calendar? I personally would prefer it in early June when it can be a fitting end to one of the longer hazy lazy days of summer but I will not argue with the great and the good who have decided to move it, no doubt for very valid reasons.
TEAM RESULTS
Overal LL: <a href="/ad-hoc/LLOverallTeamResults.xls">here</a>
MEN
1. Rathfarnham WSAF 14 (Barry Minnock 1, Aaron O'Donohue 2, Mike Long 11)
2. Setanta 49 (John McEnri 3, Tony Doolin 20, Sean Hassett 26)
3. UCD 158 (Jonathan Daly 4, Declan Carolan 52, Stuart Scott 102)
4. Fingal 198 (Jonathan Corrie 62, Doug Corrie 63, Val Jones 73)
5. Tumbleweeds 238 (Geraint Jones 104, John Grumley 111, Danny Ward 113)
6. Sportsworld 240 (Henny Brandsma 68, Sean O'Byrne 81, John Fitzgerald 91)
WOMEN
1. Crusaders AC 22 (Aoife Joyce 1, Eva Fairmaner 10, Bronagh Gavigan 11)
</br>
<b> Inter-county women </b>
1. Dublin 26 (2 Karen Duggan, 10 Eva Fairmaner, 14 Niamh Ni Cholmain)
2. Wexford - (1 Aoife Joyce)
3. Meath - (9 Ann Tobin)
4. Wicklow - (15 Liz Ryan)
</br>
<b> Inter-county men </b>
1. Dublin 77 (8 Niall McAlinden, 22 Niall Fox, 47 Michael Marnane)
2. Cavan - (18 Shane McCaul, 52 Declan Carolan)
3. Wexford - (57 Dave O?Connell, 118 Mick Redmond)
4. Offaly (1 Barry Minnock)
5. Meath - (6 Fechin Heery)
6. Kerry - (11 Mike Long)
7. Wicklow - (17 Cormac O?Ceallaigh)
8. Westmeath - (19 Patrick Ryan)
9. Cork - (27 Mark O?Sullivan)
10. Mayo - (82 Kevin Lenahan)
11. Waterford - (101 John J Barry)