Howth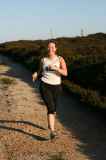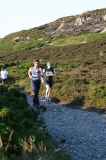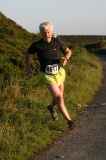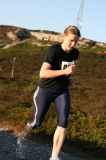 Authors
Unknown
28 November, 2009
<b>Team Results:
Women?s team placings:</b>
180 Crusaders (Aoife Joyce 45, Martina O?Kearney Flynn 64, Bronagh Gavigan 71)
229 Clonliffe (Aisling Coppinger 21, Maura Ni Chearbhaill 94, Jean O?Neill 114)
<b>Men?s team placings</b>
14 Rathfarnham WSAF (Barry Minnock 1, Aaron O'Donohue 4, Mike Long 9)
52 Unwilling Wanderers (Richard Healy 11, Robert Healy 19, Padraig Flynn 22)
100 Crusaders (Shane O?Rourke 7, Paul Kelly 40, Diarmuid O'Colmain 53)
102 GEN (Paul Nolan 3, Patrick Casey 32, Gavin Doherty 67)
280 Raheny Shamrocks (Seamus Byrne 59, David Brady 79, Mike Gomm 142)
Race Report by Sarah Moores
And so it was another glorious Wednesday evening as the Leinster League headed out to Howth - along with the rest of Dublin judging by the ridiculous traffic heading in that direction! Still, over 140 souls manage to navigate their way in time.
The race starts off with a lap of the pitch, intended I think the spread everyone out. I overheard someone offering advice before the start of the race ?run like the clappers as its very narrow and there is nowhere to pass once you get going?. Having not run this race before, and never being one to ignore advice, off I went, like the clappers for about 100 yards before my lungs went in contortions and I had to slow down... sprinter I am not. Nevertheless there were a good few speedies in the field (Paul, Keith and Barry were certainly in full flight!) as the line stretched ahead of me heading onto the trail.
The trail then weaved along, over an obstacle or two (not easy to spot when you are running up someone?s backside!) and then it headed up. The profile on the website looked steep alright, and steep it was! However, it was short and sharp, and once you got to the top the rest of route was great with gentle ups and downs. Any illusions I had of Howth being a short race were rapidly diminishing ? this was a two lap race.. eeek! As I chased Ercus down the hill and we headed round the bend for the start of lap two I did wonder if my 100 yards of ?run like the clappers? was going to mean a finish of ?crawl like a snail?. By this stage the field was amazingly spread out and I decided the only thing to keep me going was the shadow Ercus... and he proved to be a very able pacemaker. In places where I really could have happily walked he kept running, so somehow I did to... amazing that mind over matter can really work. Nevertheless I was delighted to see Moire for the second time at the top of the final little hill before the downhill home. The planned sprint finish wasn?t to be but I?d like to think I was slightly faster than a snail :-)
Winners were Barry Minnock (1st ), Keith Daly (2nd) and Paul Nolan (3rd). And for the women Aisling Coppinger (1st), Aoife Joyce (2nd) and Caroline Reid (3rd). In the ages M40 went to Mike Long, M50 to Gary Moralee and M60 to Roger Moulding. For the women F40 went to Eva Fairmaner, F50 to Ger Power and F60 to Jean O Neill.
Thanks to Ray for organising the night, to all the marshals who were up there cheering us on, and to Martina for a superbly marked course... it seemed to meander quite a lot but the marking was always clear and obvious. Good race... see everyone on Saturday on the Wicklow Way!