Nephin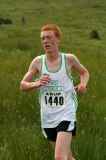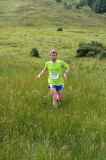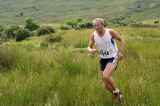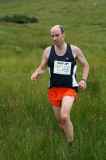 Authors
Unknown
28 November, 2009
Who was going to turn up for Nephin ? A lovely horseshoe race. The only race in the calendar without a track of any kind!
Well 25 turned up and headed over the bog to the river. Turlough Conway took up the challenge and away he went with Tom Blackburn and Bernard Fortune close behind. The race was on for the Connaught Championship.
The mist was just across the top, hiding the turn for the downhill ? some found it .... Some didn?t! Turlough found it all right and won the race and the Connaught Championship. The first Connaught man to do so. The race for second went to the very last bend where Bernard outsprinted the Munster man. Tom finishing third won the over 40s and the Connaught Championship.
The Ladies race was a bit more relawed with Daniela Boehm winning her first Connaught Championship ahead of Louise Carolan. Sam Han had another fine run finishing in fourth position and winning the Junior Connaught Championship.
Joe Aherne returned the favour from Croagh Patrick and I won the over 50s with Mick Kellett taking the over 60s.
May I thank Noel Blake and his family for allowing us to use his land and for going up the mountain to see the race.
Thank you also to our Race Director Paddy Lord and Judy, and for the rest of us, there is always next year!!!