Howth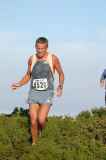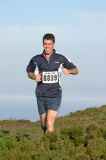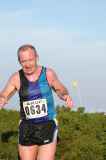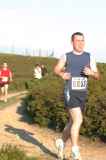 Authors
Unknown
28 November, 2009
Race Director Doug Corrie stood outside the Centre of Operations, Master of all he surveyed ? and in truth there was a lot to take in. Apart from the controlled chaos close at hand which was being handled ably by his many excellent assistants; Doug could let his gaze wander towards the magnificent vista that lay almost at our feet, just north of Howth. The sight would have done justice to the Land of the Hobbits with majestic islands bejewelling a calm sea, shrouded in a magical light mist.
Later, as we sipped our post-competition drinks in the clubhouse, Denise (wife of superb middle aged athletic superstar Vivian O?Gorman) whispered innocently in my ear and drew me out to view the colourful sunset, along with John Shiels who used his camera to good effect, as always.
But back to the race. Experienced Leinster Leaguer Eoin Keith toyed with the Raheny challenge, before quickly shrugging them and all other challengers off, before the hill was even reached, to give himself a clear run on the narrow early tracks. He led all the way to the finish. His nemesis Paul Nolan was on First Aid duty on the night but was thankfully not pressed into action.
First lady home was the redoubtable Beth McCluskey who had the added joy of beating her close friend and partner, Peter O?Farrrell. Peter was seen on hands and knees in the bushes (no, not with Beth!) searching for his glasses from which he got separated at one point. Did she stop to help him? ? you guessed it!
<b>Stories from the body of the race:</b>
The friendly (?) rivalry between Crusaders club mates Aoife Joyce and Orla McEvoy reached new heights of intensity last night, as Orla made what proved to be a decisive break in the middle of the race. Aoife was heard to shout unprintable imprecations (of course she denied this afterwards, but we have sworn statements from witnesses) as Orla left her. Then she took off in hot pursuit, intent on winning by fair means or foul, but alas, could not quite close the gap before the finishing line intervened. Elva and Bronagh observed events form a safe distance.
Brendan Doherty, on hearing that Nina Huet had been trying to catch him during the race was heard to comment wistfully ?if only I?d known ? I would have been only too happy to be caught by Nina?. But it wasn?t to be on this occasion.
Brian Bell had an exceptionally good race, almost catching the afore-mentioned Vivian O?Gorman, who, in spite of his ever advancing years, didn?t run too badly at all. At the business end of the race, Mike Long must have been studying the arcane subject of Total Quality Management, as he contrived to exceed all expectations (especially his own) by finishing 17th vs a forecast of top 25. Drug test next week Mike (by an independent practitioner). Unfortunately the smaller Longs (can you be a small long?!) were not on hand to share in Dad?s success.
<b>Other stories around the race </b>
Moira ?mountain navigation expert? Creedon managed to get lost on the way to the race, but gets multiple extra brownie points for cycling all the way there eventually (and back presumably afterwards). As an occasional orienteer myself I sometimes wonder why is it that we navigators seem to be the ones who get lost? Or maybe it is just a select few that have this happy knack.
Irish International Kevin Keane was his usually chirpy and friendly self, but unfortunately is not running at present due to an injury that has put paid to his running career for this season. On a happier note Paul Grey, who suffered what was certainly one of the most serious injuries experienced by anyone hill-running in Ireland, was running in his 4th race this year, and has improved his relative time on every occasion. His hip injury occurred in this same event 2 years ago. Great to see you back Paul!
On a personal note, I was glad to see that Angel of Mercy, Catherine Ring running; Catherine rescued me following an injury on this race last year ? thanks Catherine.
Everyone enjoyed the race, but the person who seemed most delighted was Oliver, the youngest member of the Hughes-Woods clan, who romped across the finishing line, first in the M1 category. Lest we be accused of inflexibility let me hasten to add that the course route was slightly modified to suit his special requirements. In all there were 7 members of the Woods family present ? Catherine, Aidan, Damian, Peter, Sean and Ciaran ? which must constitute a record.
Elva and Maura, cold water fanatics, went for a swim after the race. When asked if she had joined them, Orla commented ?No, I?m not a lunatic?. Her former friends will undoubtedly blackball her now they see this in print; but your trusty journalist must report the truth as he finds it, without fear or favour (but if anyone has a brown envelope for the next time, maybe I would reconsider this principled position).
And I could not complete this report without a special word for the indefatigable Sandra Coleborn who was again heard shouting and encouraging endlessly throughout the race ? thanks Sandra.
Finally, one person was missing on the night, most unusually for her, as she must have one of the highest attendance records for hill races over the past 10 years, and yet has never competed (except in the WW Relay). Yes, I am abusing my opportunity as your humble scribe to pay tribute to my lovely and trusty wife Mary, who completed her 24th mini marathon (a full set) on Monday in 54 minutes. She is one of a very select few to have a 100% participation record.
<b>Race Organization</b>
As was only to be expected from a Quality System specialist like Doug, the race went off without a hitch. Well done to Doug and his excellent team.
A short word for Aisling Coppinger who is organizing Tibradden on the 28th June. Aisling has a good coterie of helpers but could do with another couple of non-running helpers if anyone would like to volunteer.