Carrauntoohil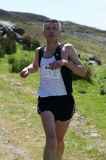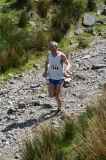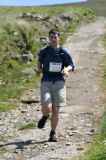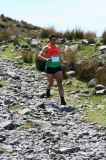 Authors
Unknown
28 November, 2009
This was too be one of those special Carrauntoohil races. For only the 5th time in the races 18 year history the winner could not be picked out from the edgy springy types toeing the start line. The first race had seen the downhill skills of Douglas Barry secure for himself a surprise victory in foul weather. Next year the fast Kerry road runner John Lenihan sped away from the field in his racing flats to set a record time and start a pattern of victories that lasted untroubled until 1998. For it was in that year the now ex-road runner was to prove his mettle, crawling from his sick bed he faced and defeated a pair of Dublin whippets who had determined to capitalise on his affliction.
Normal service resumed for another half decade until the streak was suspended by injury in 2002. Lenihan was not on the starting line but Robbie Bryson was, same difference for anyone else trying to win. 2003 saw a repeat of the 1998 destruction of the Dubs. It was 2004 which was to bring the 4th race were the win was in doubt. The two Johns, Lenihan & Brooks pushed to their limits and it was Brookes, the younger man by a generation who was to claim the victory. Little would Lenihan believe that the muscle he pulled while winning in 2005 was to start the chain of events resulting in him toeing the line as only an outside chance this year.
To add too the drama we had the hottest weather for the race since 2000 and longer stretches of concrete sh*te on the run in. Battle was joined at the customary 12:05ish start. At 12:30 from my perch on misery hill I could watch the race go by before jogging down to hunt for the secret marker planted by Mick & Charlie the evening before (I found it lads, but that?s not the fastest line).
At the finish I watched the sprint finish that was to see Eoghan MacKenna secure the win 11 seconds clear of the visiting Brendan Bolland. The fighting spirit shown by these runners after 13.2km deserves a better reward then the last 500m of concrete that peeled the skin from their heals leaving them happy yet crippled. Sean Bolland secured 3rd spot with Lenihan winning the M40s while setting a personal worst time in 4th place. How many would trade places to be in his shoes? Beth McCluskey?s win maintains her position as the pre-eminent female mountain runner in the country with Orla McEvoy continuing her impressive season of improvement to finish 2nd ahead of first F40 Roisin McDonald in 3rd. Full category winners are listed below.
Someone at the finish suggested that the result marked the end of the Lenihan era. We?ll know in a year or two, but I have a feeling it?s just a temporary set back. What odds an M50 winner in 2010?