Mountain View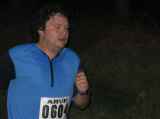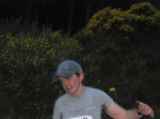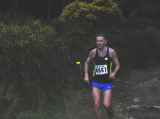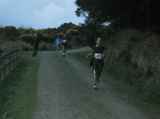 Authors
Unknown
28 November, 2009
Pope Lawlor's proposals to increase entry fees, increase race lengths and generally make the sport unattractive don't seem to have put off the record numbers taking part. Over 200 runners took part in last night's Mountain View race, with two triathletes taking first places in the Men's and Women's races (Aidan Woods & Karen Bothwell). The registration team was swamped with newcomers and one official reckoned that about half the runners were first-time IMRA runners! Not a bad complaint to be worrying about large numbers, but it tests the ultra-efficient Volunteer crews and car-parking to the limit.
The weather looked pretty un-summery, with dark grey clouds dropping a quick shower on us about an hour before the race, but it held off to give pretty dry conditions underfoot throughout. As a Leinster League opener, the route has an impressively steep start (which later becomes an exhilarating downhill finish), meaning many runners got caught in the pack for the first few minutes. The long flat section soon spread everyone out before climbing back up towards Fairy Castle and Two Rock. The final rocky section and steep downhill forest road finish tested the footing and nerves of even the most experienced descenders....!
With international triathlete Aidan Woods in front by nearly 40 seconds, Eoin Keith assumed his regular 2nd, and an on-form Barry Minnock (improving on last year's 6th place) took 3rd. Also notable in the top 10 was first M40, Gerry Lalor, in 6th overall. 3D triathlete Karen Bothwell had a 38 second lead over 2nd woman (and first F40) Roisin McDonnell, while Vivian O'Gorman stormed down the final rocky section to take first M50. Orienteer, Roger Moulding took 1st M60 with Ger Power & Kay Bent taking F50 & F60 respectively. Tadgh Russell came in first MJ, running the full length of the course. The top few placings may have looked different if all team-members racing Saturday's Knockdhu international race had run Mountain View, but we'll have to wait for the rest of the League to see how the leaders shape up.
After the race, the mob descended on the Mountain View to fill the place out, catch the end of the Barca match, possibly win one a glittering array of prizes, swap race tactics, and do pretty much the same thing that we'll be doing for the next 20 Wednesdays or so - bring on the summer!