Irish Schools Championship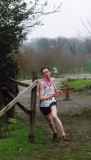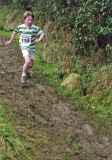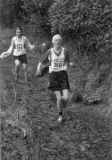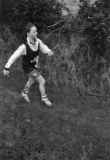 Authors
Unknown
28 November, 2009
Wednesday March 15th could easily be described as a ?Soft day Thank God? provided you were not at the All Ireland Schools Championships being held for the eighth consecutive year in St. Columba?s College, Rathfarmham where over 450 junior athletes had a day in the mud.
With courses marked from early morning in the rain, numbers given out in the warmth of the hockey pavilion and then Ready ? Steady - Go !!!
First up were the junior girls over a 2.5 kilometer course where Carol Huet, Loreto Foxrock had to fight all the way to take the gold and lead her school to victory in the team event.
The Inter and Senior Girls both ran a combined 3 kilometer course with Rosy Temple of St Columba?s running away with the inter race and Maire Ni Amhlibh from Colaiste Iosagain taking the senior race. The Inter team gold was won by Ard Scoil Na nDeise and the Senior team gold went to Schull Community College.
This leaves Rosy Temple St Columba?s, Aisling Nic Shron, Colaiste de h-Ide Maire Ni Amhlibh Colaiste Iosagain and Niamh Kennedy from Ard Scoil Na nDeise on their respective Irish Teams for the British & Irish Junior Championships on Slieve Gallion in October.
The Boys - the Junior boy?s - all 146 of them, packed the start line before making their way up and down the 3 kilometer course on Kilmashoghue. First home was St Benildus College star athlete K McGrath but a tightly packed Maria Immaculate Community College, Dunmanway managed to take the team event.
The Inter boys, running a 4 kilometer muddy course was well won by the Junior bronze medalist in last years British and Irish Junior Mountain Running Championships Conor Dooney of CBC Monkstown with Knockbeg College, Carlow taking team honors.
It was a long and patient wait for the Senior boys, who eventually got started on their 5 kilometer course which Sligo Grammar Schools Eoin Rowan won by a proverbial mile, while St Benildus College under the stewardship of Eddie McDonagh of DSD took the team honors.
The four athletes selected to represent Ireland on Slieve Gallion in October are Conor Dooney of CBC Monkstown, Michael Cassells, Blackrock College, Sligo Grammar Schools Eoin Rowan and John O'Sullivan of Gormanstown College.
The Irish Mountain Running Association would like to thank ALL schools for making the day such a success and we hope to see you all again next year.
Many thanks to Fidelma, Pat, Brendan, Jim, Charley, Simon, Douglas,Susan and James for all their help. To Noel and St. Columba?s THANK YOU for allowing us to take over again