Three Rock Winter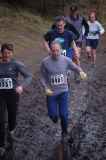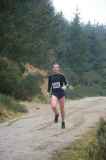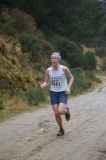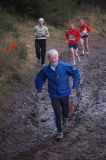 Authors
Unknown
28 November, 2009
This was the first race to be organised by a properly trained, well organised and resourced Race Director. Justin Keatinge, clipboard in hand and wearing a very fetching luminous jacket, was a model of efficiency and showed us all just how easy it is to organise a race.
The early part of the course had been decimated by our friends in Coillte but course marker Gerry Lalor found a lovely winding way through the muck and branches. Gary Crossan, as has been his habit this year was the early leader, but an error up on the mountain where some walkers may have restricted his view of the markers, meant he took a wrong turn and let Turlough Conway in for a well deserved and popular win. No doubt Gary will be back to avenge his defeat.Aisling Coppinger won the womens race and the other positions and placings are in the results below.
So apart from the lack of change at registration, Gary Crossan getting lost and no race report on the site for a week, it was agreed to be a most excellent race and well done to Justin and his well organised team of volunteers.
For myself I just about managed to hold off Vivian O'Gorman and Joe Lalor on the final run in and it is these small personal victories which keep us coming back for more!