Torc Wood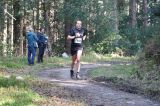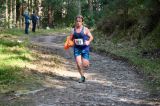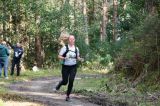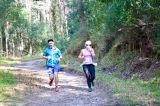 Authors
Twisty Torc
28 March, 2022 - Barry Murray
Always nice to have a few trail races to wet the appetite for the proper mountain ones. Torc is a lovely wooded area although the occasions that I have been running there have either been slogging it out or back during the Kerry Ultra.
Living in west Kerry, this was a local race for me so it was nice not to have to drive 2hrs to get to the race. The pre race ritual of "no food" makes the morning preparation simple and straightforward. Having spent 12yrs of digging into how the body fuels itself, it became clear to me that actually not eating before a race was the best way forward. What we have been told is more of a "belief system" , like most mainstream things. We've been led to believe that we will have no energy and collapse if we don't have x, y and z before a race or before we do any exercise. The facts and dare I say it, "the science" don't actually support that belief. On the flip side, certain beliefs can have a positive effect, so if it makes you "feel good" to eat porridge and banana before a race, then carry on. In my case, I've just been able to understand the mechanics better so I know that was I was led to believe was not true.
Got to the race HQ with plenty of time and RD Joe even talked me through the course.... lots of lefts and rights and a few "lung busters" he said. I went off for a short recce of the route and the first person I met was Conor O Mahoney, so I instantly knew the best I could do was finish 2nd ! As we gathered for the race briefing, I didn't see that many runners overall. I was thinking if this was somewhere in the UK , there would be a few hundred lining up. Not sure why more road runners or even XC runners don't try the trail races. The numbers always do drop once the races are outside of the Dublin/Wickow mountains, but with a venue like Killarney on a beautiful late spring day, you'd think there would be more that 30 or so. Still ,RD Joe said that it made the parking a lot easier to deal with for the first round !
I think Joe wins the award for stating the words "left and right" the most times I have ever heard in a race briefing. I could see everyone's eye's were spinning before he counted us down. I knew though that Joe had done a good job with the course marking, and he did. Not only were there enough tape marking along the route itself.. he had all the other trails taped off that you otherwise might take with a tired head. Plenty of marshals too patiently hanging out at all the major junctions.
I knew my race was for 2nd, and that JP and Darren would be my only other competitors. The 4 of us went off at the start, Conor stayed with us for the first 500m and then drifted off ahead. It was then the 3 of us in close quarters. The first forest section, I lost a few seconds on them and missed a turn , and ended up just ahead of them. Let the two of time go ahead of me and then carried on as we were. I knew that if there was only a few seconds at the end between us, I would have to concede a place. We stayed together until the 5km mark and then JP managed to pull away.
The course was a nice mix of forest trail and single track with a couple of steep lung busters. Not too many flats but all runnable and plenty of fast sections too. I managed to pull away from Darren in the last few km and came home 3rd. Or seeing as it was a race with Conor a good bit ahead claiming 1st place, and the 3 of us battling it out, then I finished 2nd, or in the middle of the pack ;)
A really lovely course and the weather made it. Being a local, I hope this race becomes a regular !