Bweeng Trail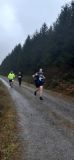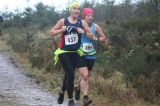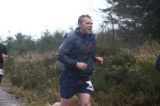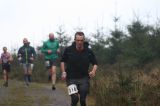 Authors
It's all happening in Bweeng
09 January, 2022 - Barry McEvoy
Have you ever heard of Bweeng? I've never heard of Bweeng, why would I ever go to Bweeng? Yet Bweeng is where I am and on New Year's Day while the party people sleep, I'm awake and I'm in Bweeng. I drive into a community centre packed full of cars, park up and I'm content and centred, Bweeng is the place to be in 2022, I'm glad to begin the year on the country backroads of Cork, even if it's cold and drizzling and there's a slight wind so you know that's why I might not perform my best today and 'sure I may run off the turkey and ham and the selection boxes and the quality street and mince pies'. I've said it, you've said it and it's a defence mechanism I guess, or the sort of small talk runners engage in to silence the nervous anticipation of racing through the hilly ups and downs of good honest to god Bweeng.
I race off down the road to get registered leaving Aoife in the warm confines of the car listening to Dermot Kennedy. I love to see people walking and jogging up and down the road, fixing socks, tying laces, rooting in packs, stretching early morning legs. I check out the shoes and the clobber, lots of yellows today, lots of shiny new things Santy brought. I'm wearing a new pair of Salomon Sense ride 4s this morning. All these people in this place today make me feel light and at ease and I never feel out of place or in the wrong place at an IMRA race.
I say hello to most people and let the legs warm up after the drive. It's a great little set up and I'm in and out with a new number for a new year pronto and I pause for a moment and hope it's one to remember before setting off back to the car to get togged out. I've been back running 4 weeks after a bad fall in Powerscourt Ridge in early November, my ankle still pains quite a bit, but its manageable and I can ignore it and hope it'll go away, its either that or pay for a physio and I can barely afford running shoes and running shoes always take priority!! The 4 weeks training have gone well though and I'm looking forward to racing and stretching the lungs and legs.
I forgot my little waist belt for my jacket in the madness of watching Jools Holland last night and make a very poor effort of tying my jacket around my waist and throughout the race it hangs loose and flaps in the wind and is an awful nuisance. I must get tips from Tom Blackburn on how to tie a jacket around the waist as I've seen his a few times and its like glue around the midriff. I meet Nick Hogan full of smiles on the warm up and have a chat. It's nice getting to know new people. We wish each other the best of luck and prepare for the race briefing where Mariusz tells us to be careful as its muddy in places!
New season, off we go, in the chilly hopeful New Year's Day morning freshness. The pace isn't too hectic for the first 400m, the boys are chatting just in front. I always tell myself to sit in if I can, but my legs want to go, and I don't chat when I'm racing so with a 'on ye go lads' by Brian Mullins, I go and start to push. I want to up the effort uphill because I need to improve on this, so the pace quickens to the top of this first climb about 2km in – I'm sure the chatting has stopped by now and I picture the flow behind me heavy breathing, spitting, steam, trickles of sweat as we go up up up. I let the legs go long down a nice downhill and I feel good. In my head I'm telling myself the last 3km are downhill, which is a big lie, but I convince myself of this and with 3km done its another 3km, then the 3km down so just another 3km, not too bad. There's logic for you.
The stairway to heaven is sapping but I tip toe up it without hiking once and this is a big improvement for me on this type of gradient, the gentle rolling uphill/flat at the top seems harder than the stairway was, and my legs feel like mud. I consider looking back to check on the race situation but don't because what's the point at this stage – I just run on - Silently counting like always in my head and it's funny where the mind goes during a race or maybe where it doesn't go, it remains very focused and present - 'terrain, hardship, distance, time, watch the hole, zoom, go, go, go, puddle, sake my foots wet'.
There's a marshal at the end of the last climb and I allow myself a backward glimpse, empty fire road, he roars after me 'you're in the clear'. Relief and a downhill, what a feeling. I ran most of the race alone, but you always feel the weight of the chase behind you, so you're never really on your own. I push on but with one foot slightly off the throttle now, I want to finish the race this time and the run down a splashy single track for about a km is dicey. I hit the fire road and stride on. Suddenly, it's back to the lane we began on and I see the marshals and Aoife waving. The race came and went, click of the fingers, like all the rest, but I was fully there all the way, 100%, that's the difference.
The marshals roaring at me about course records and there's a big uphill finish I didn't know about, so I'm sprinting up this hill full whack, no easy jaunt home in Bweeng. I was outside the record in the end, over 20 seconds, 39:12. Great race, challenging and fast. Very soon after I finish Nick cruises in, I hope he has a great year, then the reliable Sean Quirke who battles to the end for third with Paul Tierney. I watch lots of runners round the corner and face that hill - grit and determination on every face, this is what it's all about, to push yourself beyond the couch and the tv and find something or find out something – I don't know what but there must be something to find on those trails besides empty red bull cans.
As I'm about to head back, a car cruises by and my mother's face peers out, what in gods name are they doing in Bweeng on New year's morning, I run down to meet them, they've missed the race, got the times wrong but it was nice to have them here and share the memory, as the rain arrives my mother produces an egg sambo - lovely.
Wishing everyone the best in 2022 and huge thank you to my long-suffering girlfriend Aoife for being the best woman at directions in Ireland, the selfless organisers (Mariusz and volunteers) who make the booming Bweeng New Year's Day bash a reality. It really is great to discover Ireland through mountain running.