WMRA World Masters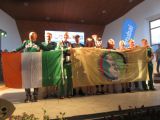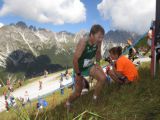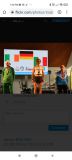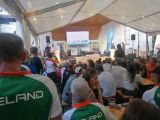 Authors
Spot the Irish.
07 October, 2021 - Michael McSweeney
https://youtu.be/lKMxBT4KLso
Official video from the race organisers.
Patricia Blackburn
21 September, 2021
The 20th world masters mountan running championships was held in the Alps in Austria on Sep 4th this year in very warm and sunny conditions. Due to corona virus regulations the organisers were unable to have the usual festivities and cultural cermonies associated with this event but never the less Andi Stern chief organiser in Telefes in Stubai Valley but on an excellent event with the help of over 300 volunteers. It was vibrant and exciting with athletes meeting and making new friendships as well as aggressively competing on a very challenging course.
There were over 600 registered participants from over 21 nations.It was a very tough uphill course with females and all over 50 male categories doing 7.4k with a difference of altitude of 775m. All other competitors ran an 11.5k route with a difference of altitude of 1157m. The finish line was on the peak called Kreuzjoch at 2130m.
Germany took the lead in medals winning 6 individual gold and nine team gold followed by Italy 9 and Austria 5. We had twelve athletes competing for Ireland who gave it their all and we are very proud of Gerard Maloney who got an individual silver in the over 60s category. At the end of the prize giving where there was the annual ceremony of lowering the WMRA flag folding it and handing it over to the organisers of next years event on this occasion the Irish organising committee.
This is such an honour and is the first time this prestigious event is to be held in Ireland and we look forward to welcoming many national and international athletes to Clonmel in Co. Tipperary.