Carrauntoohill Classic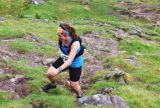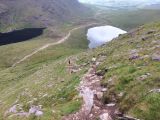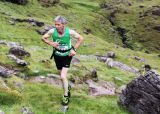 Authors
The Steam Room
08 July, 2019 - Barry Murray
Fool me once, shame on ... shame on you.... well I'll let Bush finish it for me
https://www.youtube.com/watch?v=KjmjqlOPd6A
My first Classic last year was a sufferfest. Empty by the time I got to the first marshall after the run up the valley, jelly legs on the way down, no legs left for the last part back through the valley, died at the finish .
These sort of races, no matter who you are, teach you and keep on teaching. Going into every race that you have done before, you obviously always want to better your time and placing. But I took a slightly different approach with this one, as I just wanted to better how I felt for the whole race. I also had a little duel that had been brewing all year with my newly improved Peter Bell so the banter was flying. So simple approach, suffer better and don't die, and beat Peter.
Slightly different arrangements this time was a newborn so there was more nappies packed than running gear. We arrived the saturday and camped out, a nice way to settle into your surroundings.. not sure why more runners don't do it.
Anyway, with a 1pm kick off... there was plently of time to prepare in the morning. The mental strategy started with young Bell and his race nevrves seemed to be building. Not having the chance to race much this year myself, I had to make sure I had the mountain legs for this one, so I have at least trained up and down Mt Brandon the 2 weeks before. I also knew not to go off fast up the valley and to keep some legs for the return.
The big factor last year was the heat. And this year was not hugely different. It was muggy and heavy air. No direct sun so there wasn't the burn that we got last year, but the air was hot.
Robbie started us off at 1pm and the usual munster folk led us off... Sean and Tom... myself, JP, Brian Mullins, Pat Foley, and Peter in a group not far behind . Its a deceptive start, as you are fresh , sort off, and its runnable, sort of, but its a gradual uphill and gets rocky. If you go too hard, you will blow by the time you even get to the mountain, which is sort of what I did last year.
By the time we did get to the first marshall , stalwart Brian Byrne, I was feeling a lot better.... having gone steady, with Bernard just ahead of me, Peter and Pat Foley. Sean Quirke had gone off hard ahead... with Tom and JP a bit back and another lad, who seemed to be a random but good outsider. So its up the zig zags that get progressively steeper. I was just trying to keep in touch with Bernard... and trying to drop Peter.... but we were all going pretty evenly... with me about 10secs back from Bernard, and Peter the same gap from me. It didn't get any cooler... the best way to describe it was that it felt like you were in a steam room. A weird feeling up Irelands biggest mountain , where you are usually getting blown out of it. But there wasn't a breath of wind, just a dense misty cloud, that was warm and muggy..... sweatbox.
We got to the ridge and I like this bit as its runnable. Got close to Bernard, but Peter got close to me. Up then the final climb to the summit, and this is where the hurt begins. Its steep and shale/rocky... twisty and relentless. Bernard pulled away a bit... and I pulled away from Peter a bit. Finally up to the cross, and Sean Quirke had already gone by us, I timed it at maybe 2-3mins ahead... Tom and JP were next, maybe 1.5mins ahead... Bernard then, only 30-40secs maybe. I touched the cross and then got ready for the descent... Peter was only a few paces behind me and I knew he would get me on the the descent. This first descent is very technical, going down the rocky/shaley part. Peter darted by me with a grin.... I expected it though and knew there was lots more racing to be done. Brian Mullins then came by me like a bird, flying over the rocks. I was loosing a bit of time here to the good descenders I knew..... next minute, I felt like I was getting overtaken by an articulated lorry, when Anthony Cromforth ploughed down the rocks by me.... he was going well.
Off that first descent, and into the dip and back up to the ridge and I could turn on my running legs again. Actually caught right back up with Peter and Anthony, Brian just ahead. Along the ridge, and I was slagging Peter about going to hard down... passed him on the single track and caught back up with Anthony. Down then onto the zig zags... I stayed with Anthony for the first few... then Peter caught me again.... himsef then and Anthony descended together a bit faster then me. I was just thinking about the last 3k through the valley, knew that I could switch on the afterburners and that I could catch the lads.
The bit were you come off the zig zags and go by the first marshall is a bit of a bitch. No real runnable trail.. its rocky and wet soft bog... and a sort of free route choice as there are several lines you can take. Peter and Anthony were pulling away from me here. Brian Mullins was keeping ahead of them. I was starting to wonder if I was going to be able to catch Peter for that one last time.
Finally got onto the stony trail.... ran through the river instead of hopping over the boulders... it was a nice refreshment. Started to close on Peter... got on his shoulder, knew that he didn't have any higher gears left. So made a push on the last little uphill after the bridge. He was dead. Tried then to make ground on Anthony and Brian... but they both kept there pace up and I couldn't catch them.
Crossed the line feeling good... not empty or collapsing... not full of beans either obviously... but mission accomplished. And beat Peter ;)
Sean Quirke had a great race and great time to win, almost beating Bernards record. Tom Blackburn, yet again, defies age, with a strong 2nd, just a week after the Connaught champs. JP, who I have had a few good trail races with recently, finished a well deserved 3rd.
This a absolutely brilliant mountain race with a mix of the best bits of mountain running... hard runnable trail, hard steep climbing, technical terrain, fast steep descending, different lines, testing distance. It is a real classic. Cronins yard is a great location too with the finish area in a courtyard with all the amenties at arms reach.... actually, maybe its just missing a bar ;)
Well done to Robbie and crew for organazing what is for me the unsung hero of IMRA/MMRA races. Great to see over 100 runners taking part too. Roll on next years Classic.