WMRA World Masters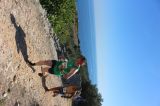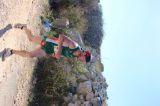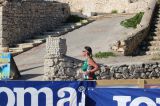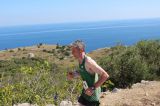 Authors
World Masters 2019 - by Tom Blackburn
09 October, 2019 - Brian Flannelly
We had a fine contingent of runners for the 19th World Masters running Championship in Italy, with teams in most age groups. We won some medals and learnt some valuable lessons, if you have a team you have a great chance of getting a medal.
The race started on road and there was a slight incline all the way for about 300 meters where we entered single trail. This was on very steep rock and most people walked as the steps were so high we were more clambering and climbing rather than running. If you hadn't a good position at this stage it was very hard to make ground. The temperature was up on 30 degrees with clear skys and very muggy conditions in had 90% humidity. So conditions that you wouldn't get in Ireland very often, after about 200 meters we came onto a gravel path and at least we could run this section for a few hundred meters where we were back on tarred roads. There were locals on hand here with water hoses to cool us down during each lap. There was about a km from here to the Halfway mark in the lap, and the finish area, with some climbs and descents along the way. From here we ran down road for about 500 meters then through an olive grove and back onto road for another 100 meters and then into single trail with very technical downhill and uphill, there was also some great running on this but you could run into some very technical bits around any corner. At the end of this we were back on road and a very steep descent back into the start area where were set out on a short loop up a narrow trail on a very steep rocky section with some very sharp climbs and descents. When we came back out of this we were back on road and starting our second loop.
The major problems for the rest of the race was the heat and trying to survive the severe climbs and the very Technical(dangerous) descents. There was also the problem of lapping runners, if you met someone in the wrong place it was very hard to get by and they were racing also so they didn't know if they were in your category until you passed them out. There were plenty of water stations and stewards and first aiders on route.
I had a good run and like many others felt I could have done better, in different conditions and If only I brought racing flats instead of ordinary trainers. but I was delighted with my position. We had a great time and the comradery in the Irish squad was second to none. The pride would well up inside you when an Irish person's name was called out weather during the race or at the medal presentation. Everyone went out and supported the racers, cheering them on and giving feedback on their positions. The amount of people who wanted to talk to and be pictured with the Irish group you just wouldn't believe.
We all went for a meal on Sunday night, it was great to sit down and chat, let the hair down if you like, some of our athletes may even had some alcohol, but I think it is only a rumour.
When you weren't running conditions were great the Mediterranean sea was warm and we made use of it.
Well done to all who ran and thanks for the memories, see you out on the hills until next time.