Drumgoff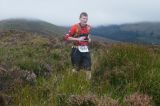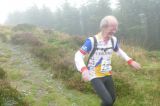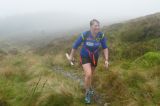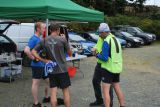 Authors
Here goes
20 September, 2019 - Mikey Fry
Fell over following Gordon place in hospital broken rib near the finish..super race thanks Mick and crew ...Gordon I'll be having some words;)))))))
MAP MEMORY?
15 September, 2019 - Alan Ayling
Orienteers talk about map memory. In essence, you don't want to spend too much time looking at the map, rather you want to get a good look at the map at a time when opportunity permits (such as an easy running section), assimilate all the relevant information, then have it in memory so you don't have to look at the map again for a while, or as little as possible at least. That frees you up for other important things, like looking where you're going. I like to think, after all the years of orienteering, that I'm reasonably good at map memory. Sometimes I'm right about that. Sometimes I'm quite beautifully wrong.
Stay with me, dear reader, and I will tell you all about it.
Firstly though, the history of this race. Well, there isn't any. A first time event, the brainchild of the ever-inventive Mick Hanney, with input from Paul Mahon. With lads like that designing the course, you expect it to be good. It was.
5 controls, each at some sort of summit – the first 2 distinct, the last 3 much less so, being surrounded by trees. First, down the tarmac for a stretch, then a stiff but short enough climb to the Fananieran Ridge. A pleasant out and back to Fananieran summit (1st control), then the full length of the ridge over the little summit of Mullagh and up the more imposing climb into the mist to Croghanmoira, second control and highest peak of the day. Not a lot by way of route choice to that point, then it got tasty. Conor Short had lashed off into an early lead, tracked by Colm Moran and Adrian Hennessy, the Bell brothers John & Peter, Bernard, Pat Foley, others following.
Next control was the summit of Carrickashane. Advantage those who had recced the route options. I hadn't. While a lot of the leading pack headed straight down the rough open, I followed Gordon off the summit pretty much backtracking to a junction in a forest corner. I intended to take the ride that led almost directly to Carrickashane, with minimal height loss. I'd had a glance at it as we passed on the way up, could see the line through the trees – happy days. Switch off brain, leave map folded, sure I have it committed to memory, right? Except I didn't pick up the ride I thought I was on. (Found out afterwards it was indistinct and terrible to try and run on, fallen trees all over it). Anyway I was following Gordon down a much better trail, but quite a bit to the left, without realising it. Got to the first fire road crossing, had lost sight of Gordon, watching my footing I suppose. Anyway, there was Don at the junction at the same time I was, Don turned right, I wondered what he was doing as I belted straight on down the far side. Turns out Don knew full well what he was doing, I didn't and was still oblivious to the fact. Several hundred metres of really quite fun grassy ride/erosion gully later and I emerged on another fire road. Didn't look like what I was expecting, so out with the map, looking at the wrong part of the map, still convinced I'd been on the ride I should have been on... Anyway along the fire road for a bit, then start climbing the slope of Carrickashane Mountain to the left. Except it wasn't Carrickashane, it was some other poxy spur the other side of a valley... Soon became obvious something was properly wrong, so a full stop, examination of the map, with the compass, I realised where I was and how I'd got there. The kind of dopey mistake other people make. And sometimes me I guess.
The upshot was a long fire road climb, up through some ould shite that reminded me of the Ents in Lord of the Rings, all these trees with weird moss hanging off them, like beards. Through an open section, onto the trail that led nearly to the summit. Actually the summit was a bit less obvious than expected but I got it without much difficulty. 3 down, 2 to go.
Passed Don again on a fire road, then passed Lorcan, who'd been behind Don. This doesn't add up, Don must have messed up too? (Turned out the small matter of choosing left or right onto the fire road after leaving the control manifested itself in a display of one of those great mathematical paradoxes – when faced with a 50/50 decision, most of the time you'll get it wrong).
4 (Slievemaan) and 5 (Brown Knob) were straightforward. The remaining route choice was 5 to the finish. I went down the Parish Bog – bit of a long way around and everyone who went straight down reckoned straight was better. The battle for 3rd place was decided near the finish – the two Bells and Bernard all together and split 3 ways – John straight down to the tarmac road, Bernard left on fire road and down rough felled area direct to the finish, Peter further left around the fire road; finishing order John, Bernard, Peter.
Conor took the win, Adrian in second, Becky first in the women's race.
So, despite the embarassing nav boo-boo, a really great day out. The course was delightful – so much lovely running, with a stiff climb or three thrown in, pleasant weather, mostly good underfoot and some views of Wicklow we don't get to see very often. I really hope this one's on again. Thanks Mick and crew for the time and effort you put in. And the tea and treats afterwards, man those brownies are sooo good!!
Drumgoff- Decent into Madness
15 September, 2019 - Lorcan Farrell
Warning. This is a long read and contains flashing images of self –flagellation, gratuitous, yet censored swearing and a window into the downward spiral that was my mind and body today.
What a day. I wasn't planning on going down for the race as I thought I was on father related duties this weekend. Things changed and my wonderful wife gave me the green light and off I went buoyed by the fact I had done pretty well (for me) in the Nav challenge races I got to. So straight down to Drumgoff via Rathdrum to avoid the cyclists, got there, feeling good but a little tired. Nothing indicated what was about to come.
A little late down to the start line for registration but got there in time for Mick to get us going at bang on half ten for the early start. Nice easy decent off down the road, legs felt good, heart rate warming up nicely and had a nice chat with Don, Patsy and the lads all the way down to the turn in. Once things level out my heart rate jumps and 1km in, my legs start burning. Don takes off diagonally through the field up to where Ruth is speeding up, I hop the fence and follow Patsy and the rest. Half way up the incline I knew I had made a mistake. I shouldn't be here. My legs, why were they on fire? My heart-rate, why was walking slowly uphill spiking it into the stratosphere? My fellow runners…. gone. Disappeared up and over towards Fananieran summit. By the time I got to the ridge to turn up to the first check point I was already thinking of heading back to the start for a DNF.
"Ah feck it Lorcan, keep going", my internal voice of ignorance piped up, "okay okay, we'll head for Croghanmoira" my injured pride voice replied. I retrace my steps back to the fence, climb it and start the long haul up to Croghanmoira. 300m after the fence I notice my feet are going numb. This has happened a few times before a few years back and always foretold a rough day in the hills. I start giving out to my legs "Why are you so f**king sore legs?" to my surprise they replied, "because you deadlifted us half to death in the gym on Thursday ya dopey donkey". Oh god I did, not great prep for going into the hills.
Just as I see the turn for Croghanmoira I hear a presence and who is it only Conor Short pretending he's Doc Browne's time machine trying to go back to the future he's going that fast. Up to the summit I go, and all I hear are the steps and good natured salutes of the folks leading the race, all cheery and flying up the hill. I descend further into a hostile conversation with my legs, "why can't you do that legs?", they pipe up immediately "eh because you ate all the pies and you're not training us like they train theirs", I have no reply except "touché you smart b**tard legs". I look up and someone is taking a photo of me in the distance as I ascend, a list of swearwords tumbles out of me, I don't feel photogenic. I then realise it is no other than Ruth who is taking photos and feeling so appalled at the words I used I bumble an apology for all the swearing. Ruth replies, "you're alright, I didn't hear you say anything", I think "you're too kind Ruth, telling fibs to an out of breath portly gent with two half broken legs".
I hit the control at the top of Croghanmoira and on the decent everyone passes me (well it felt like everyone…..). I strike out for Carrickashane Mountain and I slog it out, fairly straightforward finding the control and take a good route down through the trees to the Wicklow Way. As I jump onto the path turning right I see Don Short flying off down to my left going what feels like the wrong way. Or was it the right way? A quick check of the map and I'm reassured I take off towards the pass along the WW. AS I hit the road my legs aren't even protesting anymore, they're just stumps following the shouted internal orders the most ignorant part of my personality are throwing at them. I look around and I do a double take, it's none other than Alan Ayling following me up the road. I think to myself that he really shouldn't be here? I need to be honest here, I wasn't in a good head space at this point and internally I patted myself on the back in a very self-centred and smug way for not making any nav errors so far compared to Alan or Don. As that thought passed my mind Alan glided past me seemingly happy as Larry and floated off up the road with ease. I sigh. I now had to eat humble pie as I see Al range up the hill towards control 4 as my body starts shutting down. Karma.
As I leave the road to head up for CP 4 I consider just continuing up the road and over the pass to the finish, take the DNF and chalk it down as a bad day. I look at the map, "No Lorcan, you only have one climb and a few KM and it'll all be over. I start ascending towards control 4. I am climbing at a snail's pace when I'm passed by a cheery young lady wearing a UCD top, fit as a fiddle with a cheery hello. I descend further into self-loathing mockery but now I'm kinda worried, my legs are starting to cramp, I'm thirsty and feel sick. "I'll have a drink of water" I think. "You could, if you had brought your water bottle Lorcan" my now all too familiar voice of mockery slings back at me. "F**K". Still ascending at a pace any self-respecting snail would be embarrassed of, I look behind and 50 yards back there's Don, catching me, quickly. He passes me with a cheery salutation as we start along the ridge towards CP 4. I swear uncontrollably internally at my legs but they've left the building at this stage.
I hit CP 4 and slog on through the mire. Ahead of me after a while I see Don duck right into the trees and I follow where I think he goes. After stumbling through some aul shite that Al referred to above as some kind of poor man's forest of the Ent's I see hags and the flag. Yes! Finally! And there's Ruth taking another photo of me in my delerium. I start laughing (delirium) and she looks at me kindly maybe sensing my brain is now in bonk territory and smiles while saying "all downhill from here Lorcan", I smile and reply externally "thanks Ruth", I reply internally "I think I'm dying". I'm not joking. I haven't felt this bad in a race in a very, very long time.
The rest of the route down was straightforward enough, Niamh O' Ceallagh passes me as we jump onto the fire road. She turns and heads down the fire road. I've lost any appetite for adventure so I decide fire road is safer for me given that my legs are now doing whatever the hell they want between bouts of cramp. Running, downhill, on the fire road is answered by cramp and HIIT level heart rate so I walk. Too tired and feeling sick to even complain. The fire is gone out of me. I just want it to end. After what feels like 10km I eventually round the bend and walk very slowly past all the cars and a waiting Mick Hanney to record my finish at the piers.
My eyes are now pointing different directions I'm so fatigued. I wander over to get a cup of coffee where Paul Mahon exclaims "Good of you to join us!", I almost get sick on him. I get 2 cups of coffee spilling half the coffee powder across the table in a bonk induced haze of trying to stuff Mick Hanney's Rachel Allen inspired date bars into my gob. People are talking to me, I just stare blankly back shaking my head and muttering back that I enjoyed the rote but wasn't feeling great. I stumble back to the car and try to change falling on the bonnet of the car behind me while everything from my waist down cramps with immediate effect. "Just get in the car and drive legs", I mutter, "sure Lorcan…..CRAMP……. CRAMP……..CRAMP, CRAMP, CRAMP. "F**K".
The road home continued giving. I drank too much water to rehydrate, resulting in all that water, coffee and cake exiting back out of me as I vomited out the door of the car in Glenealy. I reached Rathnew and before I allowed myself get on the motorway decided to take a nap as my eyes were closing. I didn't set an alarm and two hours later I awoke to my phone ringing with my concerned wife wondering where I was.
So what happened? I don't quite know. I loved the route and Cheers to Mick and Co. for a superb race but my body and mind(set) just never turned up. I haven't bonked in years but whatever happened today it was hard excruciating work all the way round. I'm sorry to all the people I swore at in my mind today, you didn't know I was doing it (I hope) and none of you deserved it, all I can say is thank you for the words of encouragement and kindness all the way around as only IMRA folk can give! John Condon at Nav 2 won the prize for "the most bedraggled finisher" coming in off the hill. Today I feel I won it's sister prize (which you can post out to me Mick!)! The thing that stings though is that I won my first ever IMRA race Sunday fortnight ago at Nav 2 coming in first in the short course. I was over the moon. It only took me five years! Today I came Paddy last which was also a first for me. Oh well easy come easy go, now for some humble pie, and leave the real pies alone!
Drumgoff
15 September, 2019 - Conor Short
I'd been looking forward to this on for a few weeks, it looked like it could be a great route. I didn't get a chance to do a recce, but I reckoned with a bit of looking on Google maps and some good tips from Ruth I'd be ok.
Set off at a nice pace down the road, in front of the pack and just keeping pace with Colm. Got a wee bit of a gap going up the hill and I decided to try and open it up a bit now we were in some decent terrain. I was about 40s ahead at the top of Fananierin and figured I could gain a bit more on the descent and then try and keep it going along the ridge.
The ridge was nice in the mist, I looked back once or twice and could see no one so just ran my own race for a bit. Going up to Croghanmoira I had my eye out for a potential shortcut for the descent but I couldn't quite see it through the mist. The climb up Croghanmoira went quicker than I'd expected which was nice and I decided not to risk the the shortcut, though looking at the flyby it would have been a bit quicker.
I was happy to have the gap now, I was a bit worried that I'd lose a bit of time on the track.
I did miss another shortcut going into CP3 which lost me a but of time to Adrian. I spent a small bit of time faffing in the forest looking for it and then had a bad line going down to the track as well. He was closer than I expected when I hit the road and had me a bit worried. I reckoned if I could get to the top of the next hill just before CP4 before him I'd be faster through the bits of wetter boggy stuff at the end. Pushed hard up the boardwalk and through the reedy stuff but I was feeling a bit rough at this stage. I felt like Adrian was gaining a bit and he disappeared behind lumps in the hills a few time so it was hard to keep track.
Hit the top eventually and tried to keep up the pace on the ride. I started feeling ok again just past CP4 and pushed hard on the bit of downhill. Glanced behind a few times and I was glad not see anyone.
CP5 was the one I was most worried about finding without dropping time, but Ruth had given me a good description of where to cut into the forest. I had a moment of panic when I came into the open patch and saw no control, but luckily I saw the glimpse of orange to my left.
Took a second to make sure to get my bearing right and went for the ride going down the hill. Went straight across the track and enjoyed the nice descent through the felled stuff before hitting the road. I had another look around but it looked like I was alone, I was glad not to have to race on the last bit road.
I thought it was really nice new route with a some good variety. I definitely could have done with a recce but it worked out alright in the end! It was great to see people coming into the finish from all direction