Carrauntoohil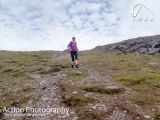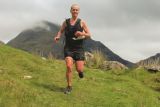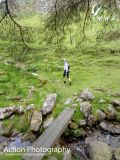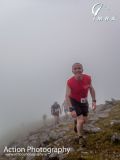 Authors
The Great Race
04 June, 2019 - Brian Kitson
In January 1980, at Madison Square Garden the US professional tennis player Vitas Gerulaitis ended a run of 16 consecutive defeats against the great Jimmy Connors. Asked how he had finally managed to overcome his nemesis, Gerulaitis replied: 'Nobody beats Vitas Gerulaitis 17 times in a row.' I couldn't help think of Gerulaitis when I found myself neck and neck with my own nemesis, Warren Swords, at the summit of Carrauntoohil at the Irish National and Munster championships on Saturday. In the 27 IMRA races I've ran I don't believe I've once troubled Warren with my presence. Until today.
Warren and I travelled together to Kerry from Dublin on the morning of the race. We've each had various adventures in the Reeks but this would be our first time racing up Carrauntoohil so it was difficult to know what to expect. Not quite an ultra, but certainly not quite one of our local 'mountain' runs in Wicklow either. These soaring ridges are the real deal. Despite the warm and bright morning that greeted us at the buzzing Brida Valley, the thick clouds that rested heavily on the surrounding mountains told us that we'd need to be prepared for poor visibility and tricky navigation. One man's cloud is another man's fog.
I stayed well back from the springy lads in singlets bouncing on their toes up at the start line. Today was not a day for going out hard. I smiled as Vivian delivered his famously brief briefing and with a 'three, two, one, go!' he set us on our way up the steep climb of the Lack road. Barry Harnett slowed for a quick chat just after the start but took pity on me when he heard my wheezing replies and sped off up ahead. I settled into a steady pace and was pleased to have a few seconds to recover at the bottleneck at the first stile while the more impatient among us clambered over the adjacent wire fence. I was surprised to see Warren only a short distance ahead but suspected he was keeping his powder dry early in the race and would disappear off as the climb progressed. The going was soft on the undulating section just after the second stile and the lad ahead of me hauled himself up the steep bits using the wire fence. Eventually, the climb reached the foggy open mountain and I found myself just behind Ciara Largey. Ciara is a strong, assured and knowledgeable climber who picked some excellent lines along the route and I was very fortunate to run with her for much of the race. We caught up with Warren and another runner on the climb up Caher but I was happy enough to tuck in quietly behind him.
The fog was thickening. Barely past Caher, runners began to emerge from the mist like ghostly apparitions as they returned from Carrauntoohil, they would silently pass and then disappear once more. The first I saw was the defending champion, Seamus Lynch, who ran like a man chasing history. I once read a story about an occasion when the great John Lenihan was leading a few friends scrambling up Carrauntoohil on a hot day when one of the lads got sense and turned back. John later phoned him and asked if he'd gone back down to get sunscreen. 'It's not sunscreen you want, Lenihan,' said his friend, 'it's a brain transplant.' I could see his point when I saw the speed at which Seamus moved across the narrow ridge on his way to successfully defending his title.
I was feeling strong as I arrived at the busy summit just three or four metres behind Warren. As I moved up to touch the cross I could hear the voice of Pat Falvey among the large group of hikers posing for pictures. Three years ago, I was with Pat on my first trip up Carrauntoohil so it was nice to hear his voice at the summit during my first race on the mountain. I got a, 'G'man Kitson' from Warren before he blazed off towards Caher with me and Ciara in hot pursuit. Heading back up Caher I followed Ciara on a better line across the ridge and got in front of Warren. I was moving well now and decided to help Ciara by taking over some of the leading duties so took off in front. I immediately went wrong. Despite being told before the race by two time winner, Linda O'Connor, that it's easy to go too far right coming off Caher, that's exactly what I did. I corrected myself when I saw Ciara over to my left. Moments later myself, Warren and another couple of people went wrong again. This time there was no sign of Ciara and I had to use my compass to find the right line down to the stone piles on the summit of Curraghmore.
Then I rolled my ankle. I was still near Warren when it happened. I was tearing down Curraghmore when my foot moved laterally on a loose piece of shale. It was just a slight roll but it was enough to weaken an already weakened muscle and halt my speedy descent. Glancing ahead there was some consolation in seeing Warren taking a furtive look back over his shoulder towards me as he crossed the stile. With my racing for the day done, I pondered the incredible history of this race as I trotted gingerly down the track towards the finish line. I thought about all those years our greatest mountain runner dominated our greatest mountain. It was an honour to be able to follow, slowly, in John Lenihan's footsteps. This could be our greatest race, our Zegama. I dream of a day when thousands of wild Kerry supporters line Lack road cheering the hundreds of wild mountain runners who'd come from round the world to race this famous race. Who knows, maybe then I'll give them a Gerulaitis moment.
Well done to Becky and Seamus on their tremendous victories. Thanks to Vivian and his fabulous team for putting on such a great experience. Finally, thanks to all the gang who stayed back in the Climbers Inn for the fantastic night of craic agus ceol; especially Alan, Brian, Michael, Rosie and of course Warren.
Corráin.
02 June, 2019 - Mícheál O'Mullain
June weekend. Corráin. This year I was aiming to go sub 2...a fairly mundane target for the leaders of the peloton but for a domestique like myself a target to aim for. Preparation involved the Isle of Jura race the previous week and the IMRA Mushera Race the previous Wednesday night...the latter of which was probably ill advised.
Trundling in the Brida it was clear that there would not be any views to be had on the outing this year...like last year! Cloud looked lower this year though so I reckoned there might be some navigation fun coming off Curraghmore.
Arriving at the farmer's yard and coughing up the few bob for the car park I noticed brother Brian already there and he informed me that our father, uncle and sister had already wandered up. I formulated a "mobile water station" strategy in my mind...when it came to it of course they were useless.
RD Vivian announced kit as jacket only which was welcome. Having someone like Vivian as RD for a race like this is something that can't be underestimated. He doesn't overanalyse and can suss out immediately any beach boy types that might be thinking of overextending themselves by going from 5k road race to
Corráin.
Warm up? Feck it. At my level and coughing and spluttering with strep throat the first mile up will do for that.
Wandering up towards the start it was evident that there was a substantial contingent down from Newcastle AC...Pete Grant and co .including inevitable winner Seamus Lynch. It is a legendary journey to make from Down to the Brida...bearing in mind it is an hour's drive from Killarney alone. Of course it is also irritating as in my case it means looking at the back of red and yellow singlets for most of the day.
Saw Andy Fleet wasn't lying on Jura either when he announced after pints that his father was going to come over from Manchester to have a go.
1300...off we go up the unforgiving Lack Road track to the coll...conscious of having blown up early in the past I took it easy enough for first mile or so....wise decision as was soon passing a few who had blown gaskets trying to keep up with leading group.
On to the hill proper and the relentless up, up, up over bog, ridge, heather, grass.
There is no polite way to say this...I am brutal going uphill...or at least...I am not as good as I would like to be. I stuck with Linda O Connor for as long as I could but faded eventually and was passed by two or three including Robbie Williams just before the rocky part of the ridge finished.
By now we were in the mist and jogging/fast hiking up Curraghmore to meet the faint path towards Caher. You always underestimate how long it takes to get up Caher...it is endless and real mind over matter stuff.
Eventually..ridge achieved off we go across towards Corráin. I love this but as it is nice and technical so quickly regained three or four places that I lost on way up. I knew when I made Caher in 58 that my goal of sub 2 was achievable......of course my endeavours were put into perspective fairly quickly when I met Seamus Lynch coming up Caher from Carrauntoohil....thankfully I didn't have time to get too depressed about how far behind I was...as soon it was clear that everyone else was miles behind him also....soon though I saw the chasers including Andy Fleet, Henry Browne, Tom Blackburn and my brother Brian.
Over the ridge and up to touch the Cross...kudos to summit Marshall! Some hikers shouted "Up de Barrs and Up Cork" which boosted my ego nicely...until I fell on my arse in front of them 10 seconds later.
Back across the ridge and a wave to Kas from Watergrasshill and thoughts of "It's all downhill from here"... except, of course, it isn't.... you still have to go back up Caher. I was moving well though and happy to lead a Leinster lad across ridge.
Top of Caher in 1.30....I had 30 mins to get down and felt it was doable.
Coming off Caher I saw two guys charging off towards Lough Acoose. The Machiavelli in me was "ha..two more places for me"....but recalling the lad from Manchester the previous week on Jura who saved me from charging over a precipice I called them back to the left and luckily ended up gaining those places anyway.
The descent now really begins in earnest..you can go full tilt most of the way down to the coll...falling and rising as you go...it is a great descent and I gained three more places on way down to coll.
Coll reached. You think it is over but that bloody Lack Road path is longer than you think. You can charge down it but tired legs means any spill here will be a fast one. Saw one lad up ahead which was great as he looked achievable. In the end he wasn't and I went over the line in 35th at 1.58.34...and was well happy with my day....as was Brian with his 5th as legs fried after Jura
The highest in the land done for one more year...and bragging rights again to Co. Down.
Afters
01 June, 2019 - Alan Ayling
Pints. Climbers Inn. Guitars. Mandolin. Pints. Craic. Pints.
Apparently there was a hill race earlier or something?
Pints...