Carrauntoohill Classic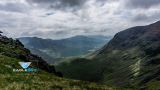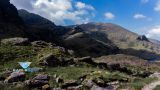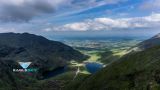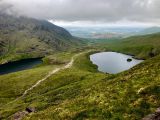 Authors
The HEAT
23 July, 2018 - Barry Murray
ssssssssssssssssssssssssssssmmmmmmmmmmmmmmmmmmmmmmmmmmmmmmmmmmmmmmmaaaaaaaaaaaaaaaaaaaaaaaaaaaaaaaaaaaaaaassssssssssssssssssssssssssssshhhhhhhhhhhhhhhhhhhhhhhhhhhhhhheeeeeeeeeeeeeeeeeeeeeeeeeeedddddddddddddddddddddddddd.....
just about sums it up !!
but okay, I'll try write something to describe it better:
One of the things I do love about IMRA races is that when you think you are getting good, you can still be very quickly hammered back into the ground.
Having done the traditional IC Carrauntoohill race twice, the first time being a suffer fest and the more recent one back in June, going pretty well, I was looking forward to the Cronins Yard route and what is described as more "runnable".
To get straight to the point, whilst getting changed into the gear, I was starting to sweat buckets. We have had plenty of heat and sun already this summer, but this day was the heaviest air I think I have ever felt, certainly in Ireland. It was that oven, dry sauna type heat... any movement and you are sweating.
With the 500 quid prize, it was bound to attract some eager beavers. So besides the regulars like Bernard, Sean Quirke and Tom Blackburn , there was a few young faces I didn't recognize.
Robbie set us off and I made myself not fly off. A few of the youngsters sped off like it was a 5k and I wished them the best of luck ! I was at the front still with Tom and the female that puts most of us to shame, Sarah McCormack. The first 3-4km consisted of a nice stoney trail... normally a start I would be happy with. But as we got closer to the first turn off up the mountain, I was just feeling empty.
We got to the first marshall post and for the first time in a long time I thought... pack it in and maybe just walk to the top. Bernard came up behind me and I mentioned to him I was out of juice already... he said "just be patient"... wise words he has so I stuck with it. Managed to keep trudging up the zig zags with Bernard only a few yards ahead of me and Tom Blackburn. Just thought that maybe I would get a second wind..... a long steep climb up the zig zags brought us to the ridge... a nice grassy runnable section. I had Paul Deane right behind me and he was full of chat..... I could barely breath. A steep downhill off the ridge and John Kinsella flew by me. I knew we had one more long slog up to the summit. At the base of the summit, I went ahead.. with Paul, John and 1-2 others behind me. I could still see Bernard and Tom just ahead. So for some reason I was still able to keep some sort of decent pace.
The young long haired fella was first off the summit... followed by Naoise and another young lad. Great to see young blood out front to be honest... we can't have old boys like Bernard and Tom still winning !
I turned the summit... and thought I could get going on the descent ... but I had no gas . The descent was steep and rocky off the summit.. and I was sort of tip toeing down as I had no umff.
It got worse from here.... Back up the climb to the ridge and I had Tom just ahead of me. A Mourne runner passed me and I couldn't keep up. On the ridge I was okay and then the big descent down the zig zags.... it was like I was getting squeezed of all energy with each step.... it was getting hotter as we descended too... and the legs were just feeling more and more like jelly.
Tom had gotten away from me at this stage. I was surprised no one else was passing me.... maybe everyone was suffering too. Off the zig zags without a fall miraculuosy .... and the 3-4km of nice trail... more or less downhill, was left.
Here I am normally thinking - great... pick up the pace and finish strong. But it was the opposite. I was just dead. Actually felt like lying down. Managed somehow to keep this one slow pace... like a pace that I have used during a 100mile ultra.
John Kinsella managed to pass me and I could tell he was suffering too. I was like bambie on ice at this stage. I couldn't control my legs... and any little jump of hit off a stone and I was almost face planting. Eventually it did happen... I just tripped over my legs and fortunately fell straight down onto the heather , no damage done. Shuffled all the way back to the finish and basically collapsed. Thanks to Bernard and Barry Harnett and a few others who could see I was in need.... I had to just lie down flat on my back and get bottles of water poured over me. It was the closest I think I have ever got to heat stroke.
It seemed most people were in the same boat. A few managed to get through it and race okay. 3 of the youngsters finished as top 3... Sarah was up there in the top 10 overall..... It is a great course and I am looking forward to racing it again hopefully in cooler conditions ! Thanks to Robbie for organizing it and it was great to have the marshals on the course at all the important points. As per most MMRA races, there was more sambo's to feed an army.
In the meantime, I am going to get in the sea today to cool down !
Oh the shame!
23 July, 2018 - Mike Casey
Saw the event was in the area so I thought I would have a go. The bride was looking to get some volunteer time on the mountain so it seemed like a great idea. What could go wrong?
Started out a little too fast and could not get any air in the lungs. So I slowed down, no better. Now I was on a death march up the switch backs to make the 1:15 cutoff, which sadly I did in 1:14:30 to put myself outside the envelope. I was last but technically inside the cut but in reality was at the best going to be a nuisance to the event and at the worst a danger to myself or others. I decided to pack it in to live to fight another day. Not a great night with the would haves and could haves.
Up early this morning and back to Cronin's Yard. Mrs. Cronin had not opened up yet so had to wait a bit to get some provisions in. The weather was much cooler and overcast so I was able to stay within my abilities. 2:09 to the top, 3:37 total without too much bother. Took the ladder down as the switch back route was done the day before and the hands were cold from the glorious wind and rain up above.
This doesn't purge the ol DNF but I will sleep better as a result. I'll be back to running the mountains in Chicago soon enough so it was two great days out.