Howth Summer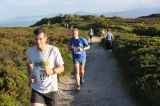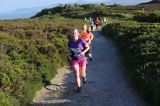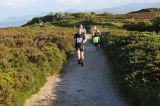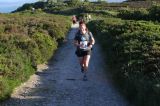 Authors
They call it a hill
21 June, 2018 - Mikey Fry
Why do I travel all the way to howth my least favourite race and being so flipping far away I suppose it's better then watching tv I guess:)...this time I found a roomy for the trip over I managed to grab Liam vines who had never done race before and he drove having done over 100 k on the weekend he's legs were fresh thanks again:)...we actually got over in good time leaving around lunch time we just managed to make it on time....things only got better as we found out we had to lash down the golf coarse and get a hole in one on the 18th green and do a loop and come back up the drive way ...
So Andreas give the race instructions and says start line is at the blue post and then we start heading down to it then we hear 321 and we off a little crazy always good...
John Ahern leads the way like a rabbit out of control we all follow like crazies lots of jokes banter smiles till we eventually head back up the drive way breathing starts to get loud we then head past the hotel and then into the nice part of the scenery comfy under foot steps boom we hit the first hill up over then the two loops starts at this stage there's a good few in front mark Gavin torben Rory behind I go after Luke who's ahead and we make r way around Gavin asks nicely to go past I let him go... I pass out Luke at so stage and then chase is on nearing the the last mast on the way down Rory has to navigate for me from behind a little bit hairy with tape then he passes me and I keep with him till we get to second loop we both walk up the hill and jelly legs at the top I try to follow Rory he is great on the not do hilly bits a l lose him a bit but happy to keep moving so nearing last mast again deja vu I see Gavin and co not to far ahead and soon enough we're heading back into the most beautiful part of the race we meander through trees bushes then out onto the rocks were the sun was in your eyes hard to see tape but keep on pushing then there's drop down to the left into Alice in wonderland show left rights left rights then a bush I didn't think it was the right way but Graham would have loved this part no ducking for him:)
So eventually after lashing Down(this is the best part of the race for me beautiful fast and fun)I managed to catch up with two stragglers past the one with rain jacket on then went after next victim but he managed to hold me off round the corner over finish line congrats to Brian for win who was getting some barbie plasters find comfy place to relax great chat with nelus and many others...well done to Brian and Becky thanks again to Andreas and co for great race...
Cup of tea in the pub some chocolates always good:)
And a few lucky people had to plant some plants when they got home apparently they keep on giving(the great James Cahill)
Mikey