Keeper Hill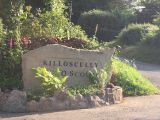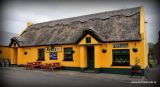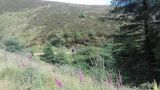 Authors
Keeper Hill (Report by Máire O' Sullivan - race director)
14 July, 2017 - Aidan Hogan
Keeper Hill
Keeper Hill 2017
14 July, 2017 - Maire O'Sullivan
What a great evening we had on Wednesday at Keeper Hill. There was glorious sunshine, we had a huge turnout of 57 runners, we had 13 runners who were running in their first mountain run and we had tea, sandwiches & the craic in Ryan's pub afterwards, famous from the Kilnascully tv comedy.
The race start had a few hiccups but eventually got started. A runner who shall not be named forgot his runners and had to be driven back to Kiloscully to get them :-) Then a few minutes after the runners had set off a carload of runners arrived who had got lost somewhere between the registration point and the start line. However they gamely set off and didn't let this hiccup impact their race as they all ran great times. Then the stop watch got dropped and it stopped briefly before it could be restarted. Some clever maths was done with the finishing results to compensate so hopefully everyone's times are correct. Don't complain if they are slightly under!
Our first result was Gearóid Hurley who ran the toughest of the Junior Courses and finished in 29:36. This was a really great run by Gearóid as this is the hardest of the Junior routes – well done Gearóid, nearly there for the t-shirt!
We also had two young ladies running in the Kid's race – well done girls, young mountain runners like your mom Kealey. I hope it was worth it for the Fruit Winders afterwards.
The main race was won by Brian Flannelly with Peter Power in 2nd and Keith Ryan in 3rd place. The winner in the ladies race was Kealey Tideswell with Maeve Flannery behind her and Aisling Moyles in 3rd position – a great result by Aisling on her first mountain run this year.
Well done to the other runners who ran their first race of 2017: Jerry Ryan, Gerard Donohue, Darragh Casey, Cathy Vuyk, Tadhg & Diarmuid O'Malley, Nigel Carroll, Gareth Ryan, Dermot Hartigan, John Sadlier, Stephen Broderick and Nowak Bogusz. A tough one to start on!
Thanks to the helpers: Anna & Fionnuala for marking the route, Kevin & Ger for marshalling, Jane for the photos, John & Andrew for coming early to help pre-race issues, John for doing the Junior and Kiddies races while I was still down at registration and Lynda & Mairéad at the finish line. The races couldn't be organised without the help of lots of people so thank you all.
See you at the next race in Rochestown Woods or Cratloe the week after.
Máire