Wicklow Way Race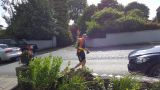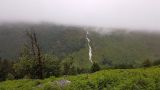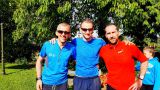 Authors
David Caulfield
25 June, 2017
The Wicklow Way Race, a Grand Day Out
What is the point of a race report? Well for one they make great reading for those considering taking part in the featured event, providing a valuable introspective on the course and what to expect. For that reason I am very grateful to those that have come before me in taking the time to record their experiences in their WW race reports 2013 – 2016.
No matter how you slice it, 127 kilometres/ 80 miles is a long way to travel in 21 hours. Mentioning that distance to anyone outside of the ultra running world will get expressions of disbelief and looks suggesting you ought to be committed for your obvious madness.
The challenge is both physical and mental and so it helps to break the distance down into smaller targets. Thus think only to the next CP and what time you need to arrive there, then to the next and so on. These smaller achievements add together quickly getting you beyond the half way point, to the three quarters way point and eventually…..to the finish.
Training
I started 2017 injured and so was unable to run until mid March. I was recovered enough to do the Maurice Mullins half and from there I eased myself back in.
A significant birthday in 2018 raised the idea of an entry to the UTMB to "celebrate" my encroaching decrepitude. The requirement to have 15 points over a maximum of 3 races (just to enter the lottery) started the grey matter turning. I had 4 from last year's Transvulcania so to get to 15 I would need to do two 6 point races or one 5 point and one 6 point. I settled on the Wicklow Way Race and if that went well then the Kerry Way Ultra. I was in no way sure that my recovery would continue in the face of ramped up mileage but I was about to find out.
Training over the next twelve weeks included recce's of the course sometimes with friends but mostly on my own. Solo recce's invariably mean an out and back thus can end up being very long sessions. Over this time I logged many long runs the longest ranging from 26 to 30 miles; recovery from these was monitored carefully and happily all went well (I swear by chocolate mile and recovery tights). I had enough time that I was able to include a few back to back long runs and was very happy to see that my injury was now almost gone.
I ran the Clare Burren Marathon at a very easy pace two weeks before. By this time I had reccied all but the last 16 miles of the WW so on the Sunday before, I ran/ walked the first 7 miles from Crossbridge towards Clonegal and back. Probably not the smartest thing to do so close to race day but it helped ease the "I might get lost anxiety". There would only be 7 or so miles on race day that I had not covered previously.
Race Day Plan
Given my lack of running and the overall length of the race I set about dissecting its various stages and cut off times to see what flex there was in the paces I could run to allow me finish comfortably within the cut offs. Using Excel I calculated several scenarios and settled on the following (I still work in miles).
• CP1 Crone 13.75m (22km), cutoff 3am: 12 minute mile pace to arrive at 02:37.
• CP2 Glendalough 17.5m (28km), cutoff 8am: 12.5 minute mile pace to arrive at 06:31 (take 15 min rest).
• CP3 Ironbridge 15.63m (25km), cutoff 12pm: 14.5 minute mile pace to arrive at 10:42 (take 15 min rest).
• CP4 The Dying Cow 16.25m (26km), cutoff 4pm: 14.5 minute mile pace to arrive at 15:01 (15 min rest).
• CP5 Raheenakit 6.25m, (10km) cutoff 6:30pm: 16 minute mile pace to arrive at 16:51 (20 min rest).
• Finish at Clonegal 10m, (16km) cutoff 9pm: 16 minute mile pace to arrive at 19:46
The above plan put emphasis on the first two CPs, which were the tightest to make with time pressure reducing significantly by CP3. These paces were pedestrian but given the significant distances covered and my under trained state I felt they were realistic. The rest stops I included also looked very generous but when stops to change batteries, take out a jacket, take a whizz etc, are included they were again probably realistic.
Race Day Prep
I took the Friday off to try to get a few hours sleep during the day and to prepare my drop bags.
No two people will pack the same food; I included lots of drinks I like drinking since I find it hard to stomach eating during races. Small cartons of orange juice proved to be very palatable and a good energy provider. Also successful were small easy peel oranges, two per drop bag. Other food included chocolate (snickers which I didn't anticipate I would bother eating but did), crisps, cheese nachos and small tuna & sweet corn sandwiches (one per drop bag, I ate the first sandwich and couldn't stomach the rest), plain water in my hydration vest and gels. I also had a triple shot of coffee to be consumed shortly before the race (to give me a boot up the arse).
Notable kit included
• Black diamond z trail poles
• A small waterproof stuff sack (keeps items kept inside completely dry, weighs ounces)
• Light long sleeve running top; it was to be cold over Djouce (Richard N you were right)
• East West Map guide to the Wicklow Way
• A small power pack to charge my Garmin and phone (my watch can be charged whilst recording a session)
• Salt tablets, pain killers and deflatine
• 50 euro note (in case I needed to make quick exit)
• A couple of gels (with others dispersed over my drop bags)
• All of the above were in addition to the mandatory kit
Kit that might be worth including (much of which can be left in a drop bag)
• Change of top/ bottom
• Change of socks
• Road runners
• Motilium or crystallized ginger
I got a lift to Marlay Park with friend Liam Costello and was quickly through registration, kit check and tracker collection (race organization fantastic, thanks Jeff, Robbie, Richard, Tricia et al). My head torch is a Petzl Nao+ and it was my first time using it so I made sure to practice the settings to ensure I got the maximum time from the battery in the hope that I wouldn't have to stop to put in the spare.
Marlay Park to Crone 21km (Climb 684m)
After a short race briefing we were off! It was good to get out of the park and up towards Kilmashogue carpark and Fairy Castle. I have run this part of the Wicklow Way many times so there was no chance of me taking a wrong turn. However the fear of my missing the first cut off ensured I kept up the pace. The weather was already proving to be wild but since much of this part of the way is sheltered it wasn't too bad. Through the gloom sheep's eyes reflected green, the field quickly spread out and already if felt like I was on my own in the mist, rain and blackness. I was soon over Prince William's seat and to the nice descent that provided recovery before putting the boot down again. I made Crone at 2:32, 5 minutes ahead of schedule. It was lashing rain; thanks to the volunteers that had to stand in it. I stopped for less than a minute to grab the contents of my first drop bag and then was off again towards Djouce. Judging by the wind and heavy rain this part of the course was going to be interesting!
Crone to Glendalough 29km (Climb 868m)
I have been over Djouce on many occasions in all sorts of weather. I was there on the day of the Maurice Mullins Trail and Ultra in 2013 with the crazy weather that happened on that day. The weather tonight however trumped all that. As I passed the point that looks across to Powerscourt waterfall the wind through the trees was alarming; was I going to be flattened by a falling tree? On I went to the left turn that started the descent down to the footbridge over the Dargle. Up the other side and onto Djouce where as anticipated it was WILD. The trail was an ankle deep running river, my head torch lit just a 2 metre bubble of light beyond which there was thick mist, pitch black, torrential rain and gale force winds. I'd last been here in February so the undergrowth of green that had grown since made the trail hard to pick out.
As I ploughed on through the maelstrom I was getting a bit freaked out. I pressed on with the mantra, "it will be light soon, the rain is going to stop and the sun is going to come out again". Then the battery went on my torch. Damn! No choice but to stop, dig my spare battery out of my pack and whilst doing that put on my waterproof legs, neck gaiter and gloves. I was cold now and needed to get moving again. Once on the boardwalk progress was a little easier and soon I was out of the worst of it and running past the Pier gates. The rest of this section was unremarkable; I arrived in Glendalough at 6:45, 15 minutes behind schedule; a lot of time had been lost on the side of Djouce.
Glendalough to Ironbridge 25km (Climb 882m)
The CP at Glendalough was like an oasis, bacon sandwiches and coffee!!! The restorative power of coffee cannot be underestimated. Thanks once again to the organisers, fantastic job.
I stayed a bit longer than I'd intended but felt very much restored. Once at the upper lake I began the long climb out of Glendalough. On reaching the top the wind was blowing strong on the board walk and it was still cold. I moved on quickly down the other side to Glenmalure and to the last significant climb of the day. The Wicklow Way from Glenmalure is quite twisty for the first couple of miles followed by a significant section on the road. I met up with a couple of fellow runners, Andreas and Paul and stayed with them for the next 20 miles or so. Thanks for the company guys. I was beginning to feel tired around this time so stopped for a couple of minutes and ate two oranges before setting off again. A check on my pace and time to the next cut off had me speed up again and soon I was on the downhill towards Ironbridge arriving at 11:12 a half hour behind schedule but still well within the cut off.
Ironbridge to The Dying Cow 25km (Climb 525m)
Another great set up; more coffee (from a coffee plunger!!), home baking and a deck chair to sit down! Luxury. Thanks guys, ye are legends. As myself, Andreas and Paul were leaving Ironbridge (50km to go) Andreas decided he would change into his road runners. I went on ahead knowing they would catch me. I made a quick phone call to my wife to let her know all was well and by the time I'd finished Andreas and Paul had caught up. This section seemed to take forever when I reccied it in April and it seemed to take forever again today. By now the rain had gone and the sun was out; the Djouce experience seemed a very long time ago now. I shed any unnecessary clothing, put on suntan lotion and connected the charger to my watch. I recorded a couple of very slow miles at this time and in hindsight I was clearly very tired. I made sure not to repeat the wrong turn I'd taken back in April in a forest section early in this part of the course. I had reccied it again in May and found the marker I'd missed behind a gorse bush (which I pruned).
We pushed on eventually reaching Cuckoo Lane and shortly after, Crossbridge. Andreas and Paul went on ahead at this point; I was slowing but didn't feel like taking any more gels (which was probably a mistake). At about a mile and a half from the Dying Cow I came around a corner to see in the distance my brother and two nephews! My niece and sister in law were there too. What a great surprise! Hugs all round and a quick photo and then a quick dash to the Dying Cow to make the 4:00 cut off. I got there at 3:36, phew!
The Dying Cow to Raheenakit 11km (Climb 267m)
My arrival time to the Dying Cow would prove to be the nearest I came to not making a cut off. Beyond this however lay just 16 miles to the finish and 5 hours in which to do it. Surely nothing could stop me from finishing now. First I had to make the Raheenakit CP 6 miles away by 6:30. Thanks to the guys at the Dying Cow, great encouragement as I left. A last goodbye to my brother and I was off up the steep road towards Raheenakit. This section of the Way is fairly non descript and almost entirely on road (so a change to road runners is an option here). Just before the last CP came the much-vaunted Coronary Hill (a long uphill boreen with grass in the middle); I put the head down and power walked up (my poles aiding my progress). I made the last CP at 5:10; I just had to stay upright and keep putting one foot in front of the other and I'd finish.
Raheenakit to Clonegal 16km (Climb 222m)
Heeding the warning that many have taken a wrong turn in Raheenakit forest I made sure to be extra alert for the WW markers. At this point I was doing virtually no running but instead power walking. With the exception of one marker I almost missed which takes you left down a narrow grassy track, I didn't go wrong. Shortly after I entered the last forested section which as mentioned by others is paved with very pointy rocks that are agony on tired feet. A short way in I met fellow runner Martin; I'd last seen him near Lough Dan many hours earlier. He was running on empty, the offer of a couple of oranges seemed to help and he was soon back on his feet to keep me company. A wrong turn by me cost us 10 minutes; I am very grateful to Martin for having the GPX file on his watch thus noticing my mistake; I would have walked much further in the wrong direction otherwise.
The highly anticipated Clonegal 5km road sign was at last reached. Some of the race volunteers appeared here to offer us chips! Thanks Lillian and the second person who's name I don't know.
Many have said it before and I will confirm it again here. This is the longest 5km I have ever run/walked/ shuffled; it seemed to go on forever. Over the majority of the race I had stayed true to my plan of power walking the uphills and running the flats and downhills. But now sadly I could only manage to run for a few metres before stuttering back to a walk. I was passed by a couple of other runners in the last kilometer but I couldn't give a damn. I had set out with the sole purpose of finishing within the cut offs, a good time had never been a possibility so my finish place was of little consequence to me.
I could see the town in the distance! As I rounded the final bend I found myself muttering repeatedly "thank god, thank god, thank god". Clonegal at last and the Wicklow Way sign. YES! I DID IT!!!!!
I finished in 20 hours and ten minutes, 24 minutes behind schedule. I'd been up and awake for 34 hours.
I was greeted by my wife and son, (emotional, sniff, sniff). Then Jeff appeared, congratulated me on finishing and presented me with my granite finisher's plaque with the little yellow man. Chuffed to bits!
I am constantly surprised at what the human body is capable of. I managed to come back from injury, squash my training into a period of less than three months and finish well within the cut off. Thanks legs, heart and lungs, I'll go easy on you for the next couple of weeks, I promise!
A huge shout out to all involved in organizing this fantastic event. An amazing job! We are very lucky to have a race of this calibre on our doorstep.
Race Tips
• Recce the course for peace of mind on the day (the only wrong turn I took was on the 7 mile stretch I hadn't run before).
• Get to bed early on the nights of the week coming up to the event.
• Include variety in your drinks and food; this will improve the likelihood you will keep fueling (unless of course you are fat adapted and don't need to eat).
• Trail poles used properly can be of great benefit in prolonging endurance.
• As with any long distance event, expect to experience "bad patches" and know that they almost always pass.
Damian Kelly
21 June, 2017
Damian Kelly
21/06/17
I had two races planned for the first half of the year, the first being the Donadea 50km and then I decided to give the Wicklow Way a try this year.
The first race was the Donadea 50km on the 11TH February. It was a disaster for me as I went out too fast and bonked after 35km. I got to the finish with a mix of walking and running in a time of 3.57.36 which I was disappointed with.
This was a wakeup call for me and if I was to have any chance of finishing the WWS I had to get my nutrition right. I booked an appointment with Barry Murray of the optimunutrition4sport.com. I had a 1 and 1/2hr meeting with Barry and got brilliant advise on my diet and tips for my long weekend runs, it was the best €159 euro I ever spent. Thanks Barry.
FRIDAY THE 9th JUNE.
My two mates John and Ken arrive at my house to collect me at 9.30. I said goodbyes to my wife Carol and daughters Abbie, Isabel and Alex. A few tears were shed as they didn't like the idea of their dad going out running in the mountains in the middle of the night.
We arrived at Marlay at 9.50pm and I get my gear ready for the Kit Check. I then headed over to the tent to get it checked and disaster. My Inov8AT/C Storm Shell Waterproof Jacket was refused and I was told it didn't comply with the required Kit, I was thinking to myself the race was over before it had begun. I went back to the lads to tell them that we might be heading to the pub instead of Clonegal.
I said to myself Damian calm down and think. Ken give me your phone for a minute and I clicked onto the INOV8 Website and it confirmed that the Jacket was indeed waterproof, back over to the Tent phone in hand and the Jacket was accepted. Ok I thought to myself forget about the Jacket and prepare to race Damian.
11.58 Jeff gives us a Race Briefing and off we go. My plan was to breathe easy and stay as comfortable as possible. If anyone wanted to Race ahead I was not going to push myself too hard as 127km is a long way to go. It was raining hard enough from the start but I knew when we got onto the hills it was going to get a lot worse.
My mate John and Ken were going to drive from Marlay to Clonegal and give me some support on the course, which was brilliant. Got through Prince Williams and over to Crone in around 2.20. Now I was dreading the run up to Djouce and down the Boardwalk as I knew the wind and rain would be bad but nothing had prepared me for what I was about to face head-on.
Going over the Dargle I got passed by Rory and Baterdene, then onto the side of Djouce we had rivers flowing down the trail, visibility ranging from 4ft to 8ft and gusts of wind well I can only imagine but it seemed like 100km plus. I lost sight of Rory and Baterdene, then on to the other side of Djouce and onto the famous Board Walk that ended up in the High Court! This part was brutal as you couldn't really see where you were putting your feet and the planks drop a step every now and again, this is where you mental battles really start to kick in. Carol (my wife) your mad doing that race Damian you will kill yourself, well Carol you are right and please transport me back to my cosy bed! Damian cop on and get off this section and down to Lough Tay and you are out of the worst of it and I did mission accomplished!!
Through the farmers field and over to the road to Oldbridge and the birds start singing, a smile came to my face. I felt good but I had no idea what place I was in the race. I met three runners heading down hill to Oldbridge and they told me I am looking fresh and a lad is just ahead of me.
I passed Baterdene on the section of Paddock Hill on the way down to Glendalough. I arrived in Glendalough around 5.20 and John and Ken are there with words of encouragement, I see Adrian and this surprises me as I thought he was well ahead of me.
Jeff and the lads are brilliant Bacon Sambo and bottle change and last out of the Station out of the three of us 4th place. I am only aiming for a top 10 so happy days after 49km.
Up the long climb to Derrybawn, at one point I can see the three leaders in view I'd say around 1 1/2 km ahead. Got to the top then myself and Baterdene descended down the grassy section and like Trapeze Artists both of us go up in the air and luckily we only landed on grass and not rocks!!
Now Fire Road for around 4km, going well now I said I will push myself a small bit on the downhills. I passed Baterdene and then Adrian soon after which surprised me as Adrian is a top Mountain Runner. I then meet two lads from base camp just at the end of Fire Road and they gave me lots of encouragement and let me know the leader Rory is not that far ahead (thanks lads).
I arrive into Ironbridge feeling good and see Rory just heading up the hill out of the checkpoint. Again John and Ken are there giving me encouragement and off I go.
At this stage I am telling myself that you have a small chance of winning this, no not you Damian!! Onto Ballycumber Hill and Rory comes into view. I had a quick chat with Rory then I decided to push on but it's a long way from the finish.
I arrive into the Dying Cow and the lads are there again, they tell me to get in and out of the Station so not time to take off my Rain Jacket as my number is pinned to it. Quick bottle change 3 pieces of orange 2 jellies and a small banana and off again.
I arrive at the bottom of Coronary Hill and I had to walk around 95% as I tried to run up a small bit but the legs refused. Arrive t the last Aid Station and Ken and John tell me no time to stop in and out, so bottle change and two more Jellies and off.
Into Raheenakit Wood and I kept expecting Rory to come into view but no sign of him. My plan for the rest was to walk and run up the hills and try and go fast on the downhills.
I went fast going down to Grassy Lane of Raheenakit Wood and when I looked at my watch I was doing 5min km. Finally out of Urelands Hill and 5km to go on Tarmac to Clonegal.
John and Ken appear again in the jeep and shout more abuse at me sorry I meant encouragement.
I was still expecting Rory to appear but I was finally starting to believe that I could win this me no!!
Around the last bend and touch and kiss the Wicklow Way sign in a time of 14.24.30.
Right sorry this has to be done now time for my Oscar that you and don't worry I will leave God and Jesus out of it as I thanked both of them enough while running around Djouce!! Thank you.
JEFF AND ROBBIE AND THE VOLUNTEERS
Amazing job done by all and to brace the elements at the checkpoints during the bad weather, it is nearly harder that running the race!
KEN,JOHN
Thank you for the support at the Checkpoints you were amazing lads. It really meant a lot to me, even though you gave me a bit too much abuse at the business end of the Race, that's what best friends are for.
OLIVER
Thank you for the Long Training runs we did together.
RICHIE BYRNE
Sadly Richie passed away last year, many of you in the Mountain Running and Biking Community will have known Richie. I worked with Richie for around 5 years and It was Richie that introduced me to IMRA, a big thank you to Richie up there!!
RICHARD HEALY SCULPTURE
When I finally leave this world and I don't plan on it being soon, I now have the 1st place trophy for my Head Stone!! An amazing piece of craftsmanship. Thank you Richard.
FAMILY
My wife Carol and daughters Abbie, Isabel and Alex. Thank you for putting up with me and my training for the race and the support you gave me love you loads.
RUNNERS
Well done to all for participating and finishing, the training alone deserves a Trophy.
Thank you
DAMIAN
This report is as Long as the Race !!
20 June, 2017 - Denis Hogan
One of the regrets I have of Last Year's Solo was not writing a race report while everything was fresh in my mind, and after reading this you may say that it wasn't a bad thing!
We pulled into Marley Park with a good hour before we were due to set off. I was trying to stay focused and not the nerves get the better of me. We went for kit check and while in the queue we hear recommendations of wearing long sleeve tops under the jacket as it's gonna be very cold up there. Up there being the top of Djouce , as if I needed reminding. Kit check done, now just to wait for race brief. While waiting I head over to meet Ray Cummins who was running the solo for the 1st time and had put plenty of miles into the legs for preparation of the race. I was conscious not to get caught up in the type of conversation with Ray were I would be saying "Last year this, Last Year that", I'm sure he was battling his own nerves and I didn't want to add to it. It was great to see John Dolan amongst other familiar faces that we have met over the past few months while training.
Jeff rounds everybody up for the race briefing .I was trying hard to listen to Jeff but the only 2 things that stuck in my mind was 1) This is a Race and not a challenge , you don't have 2 days to do this event and 2) the most important thing you do is get to Crone before 3am.
Next thing I know and the countdown has begun 5…4...( crap is it too late opt out)…3…oh shit …2…..feck it ….1…and we are off. No turning back now!
We head off through Marley and head towards Kilmashouge. There is very little spoken between myself and Colin at this point as I was just focusing on breathing and pace. All I was thinking was to get up outta the Kilmashouge climb as quick as I could. The plan was to get to Crone at 2.45am the same time as last year.
Within no time we were at the right turn heading towards fairy castle. I was relieved as I knew the rest was all down into Glencullen. We were travelling at a good pace and I was feeling quite fresh. The start is always a tough part for me as it takes a couple of Km for the body to kick into gear. We had agreed that Dara & Tom would meet us at certain sections as last year to ensure all was good. We were heading along the road in Glencullen coming up to the turn down towards the bridge. I said to Colin that I couldn't see the car with Dara & Tom up ahead and they must have got delayed. Colin was convinced they took a detour into Johnnie Foxes! We turn down towards the bridge and half way down I can hear a car coming behind me and runners scrambling when I see its headlights illuminating my shadow in front of me. I turn to Colin and say "Please don't tell me that's the lads trying to make amends and get down here with a road full of runners". But indeed it was, Tom with his head out the window shouting "Are yis alright ?". Yes Tom, please don't kill anyone.
On our way up towards Prince William Seat and we are in a good group of other runners. Myself and Colin had ran this section plenty of times in training and as I passed other runners I was picking up the pace when I felt Colin pull my arm back saying "Relax no need to push it, Long way to go. Keep the pace steady". He was right there was a long way to go.
The 1st cut off in Crone is always the toughest mentally for me. I don't know why but all I cared about was getting to Crone in 2.45 mins. I knew if I did that mentally I would be in a good place. Thankfully we got in at 2.40, approx. 5 mins ahead of last year. We met Dara & Tom; I had asked Tom to dig out a hat/Buff from my gear bag as the one I was already carrying was extremely wet & I knew what was ahead. Well at least I thought I did. We quickly rumble through our drop bags, few words with Dara & Tom and off we go. The plan was to refuel as we climbed out of Crone. The rain was picking up and even in the shelter of the trees it was starting to come down hard. Colin was moving quite well. I was having issues with my head torch as if the light kept blinkering and fading. As we go along the powerscourt ridge I decided enough was enough and so I took out a spare torch I had with me. Colin comes back a bit and asks what's up and I tell him I'm trying to get sorted with the torch. "C'mon we need to keep moving". Frustrated trying to attach the torch to me belt I decide just to carry it in my hand. Before I knew it we were heading down into the Valley.
With the amount of rain that was falling, it made descending the rocks quite tricky. Being as cautious as I could I navigate my way down, across the bridge ….and so it begins. The week before the race I had done another recce with Colin whereby I timed how long it took to hike from the wall to the Wicklow way post at the side of Djouce. It took me 12 mins 45 seconds. With this in mind I put the head down and said to myself in less than 15mins you will be over the worst of it. I was wrong. Colin was ahead of me and would stop from time to time to ensure that I hadn't fallen too far behind. Every now and then I could hear him shouting something to me but the wind drowned it out. I do remember him saying to me we were half way up Djouce and in my head I was saying Shut Up we are nowhere near half way! Feckin Liar.
I was getting battered by the wind and I was feeling fatigued, at one point I think I took about 15 steps but instead of moving forward I was staggering from side to side, the kind of walk we all do when we've had too many beverages!
C'mon Denis one foot in front of the other is all I kept saying to myself. Finally I had reached the signpost and I knew I could get running the trail from here. Once again that's what I thought.
With Colin leading the way, we run, jump & splash our way along the trail. Still carrying the torch in my hand it proved difficult trying to keep balanced. The trail was like a river, a cold muddy one at that. I catch up with a fellow runner that was doing his best not to put his feet firmly in the large pools of water. I had given up on that and decided the quickest way was straight through.
After battling the elements we finally reached the boardwalks. Normally I would take the pace here as I quite like running this section but with the weather the way it was Colin didn't wait around. I turned down the boardwalk and started running as fast as I could. The wind was hitting me so hard I had to lean in against it just to stay upright. The rain was so fierce that it felt like hailstones hitting my face and legs. I turn my head away from the battering wind, holding the buff up to cover as much as my head as possible. I take a glance up from the boardwalk and point the torch forward, all I see is a white sheet of mist, nothing else but darkness, not even another torch from a runner in front or behind me. I stop for a few seconds pushing hard against the wind to stay upright. I say to myself I have to get a video of how bad this is. I put my right hand up to open the zip where I had my phone stored. I had no sooner put my hand on the zip when out of nowhere I heard my Inner voice shouting at me: WHAT THE FU@K ARE YOU THINKING, GET THE HELL OFF THIS MOUNTAIN YOU IDIOT. What was I thinking? And so I lit the boardwalk back up with my torch, put the head down and ran like hell.
JB Malone was a welcome sight and I knew there was a nice few declines on the way down to pier gates. I caught back up with Colin as we hit the entered the forest, down onto Pier Gates where we met Dara & Tom as arranged. Quick update with them and off we set to get to Glendalough.
Nothing too eventful was happening from here and we were making good progress. Colin pushed on as I was feeling fatigued. Before he went I asked him how we were doing on time. He said if we kept going at this pace we would 10 / 15 mins back on time from last year. As he pushed on I was frustrated that I had lost that amount of time so I put the head down and opened up the legs. I was jostling with another two runners on the way into Glendalough. I descended the zig zag of the forest with aggression using the trees at each corner to steer and propel me to the next. Cross the road and Casey's Pub is a welcome site. I don't let the pace drop and I run hard into the checkpoint. Finally seated I ask Colin how we on time and he says we are right on time as last year. The smell of the freshly cooked bacon was beautiful and it was a tough decision not to avail of one. Quick change of socks and we were heading out of Glendalough. I knew I needed to refuel properly here otherwise I would pay for it later. Colin took a glance behind him and seen me a good few yards back and he pushed on. I power hiked and ran where possible up and out of Glendalough. I was feeling good here and felt I was running at a good pace. I came down out onto the road in Glenmalure with venom and literally as I planted my left foot, there was a toad/frog just sitting there. Little did it know it was about 2 inched from being flattened !!
There just beyond the crossroads was Dara & Tom with the long awaited sausages. I quickly changed my running top and decided to leave the bladder from the camel bak behind, a decision that I would regret in a few hours. Before I left I asked how far Colin was ahead of me and it was only 6-8 mins.
I powered on up through Drumgoff and was moving well. Before long I knew I hadn't got far to go for Iron Bridge. These sections was all about head down and keep the legs pumping. I knew once I got to the shelter that it was pretty much all down into IronBridge. Knowing that Colin was only a few mins ahead of me it gave me that push to not let the gap get any bigger. I descended into Ironbridge feeling good and strong with no real issues. I was glad to see Colin was there and he was just about to head back out. I had asked Tom to have a pot noodle ready for me at Ironbridge as I knew I needed something different in the system. I also put half an electrolyte tablet in the bottle of water I had and Coke in the other. Jeff was there and I remember him making a comment that I had just come for all the food!! I ate 3-4 fork fulls of noodles and was eager to get back out as I knew every minute I was there the gap was getting bigger between me and Colin. "14 Out" I shouted which Jeff acknowledged.
I was running well and I knew I would catch Colin at some point. The heat was starting to become more prevalent at this stage and I found myself reaching for the bottles more often. The run into Moyne was straight forward. I was starting to feel the blisters surface as I ran hard on the road up and out of Moyne. I blocked it out and just kept moving.
I had passed two or three other runners and this was giving me an indication that I was moving well. Before long and after passing another two runners I could see Colin up ahead. He was walking and I knew that he was on at a low point. I ran up alongside him. As we turned the corner there was a nice downhill section and asked if he could get the legs going. We both ran down and turned up towards Mangan's wood. As we started the incline I began to feel very tired and dehydrated. The coke was starting to give me stomach issues and I couldn't tolerate the taste of the electrolytes. This is where I paid the price for removing the Camel Bak in Glenmalure. As we hit the memorial Colin was walking ahead, looking back when he was at one of the many gates. As I walked alongside him he had asked me for some coke and I traded it for some of his water. This helped somewhat but the pain on the feet from the blisters was becoming unbearable. I was starting to dismantle and I knew it. I was hungry, with no energy, mouth and throat like sandpaper, feet crying for some relief.
Colin was looking back from time to time to see how well I was moving. As I climbed over one of the last gates I let an almighty yelp as I planted my foot. Colin turned around and shouted something to me but he knew I was unravelling and so pushed on. The pain in my left foot was fierce; I found a flat slab on the wall where I sat down for a few seconds. I could feel my eyes closing and my head getting heavy. I have been here before. I quickly brought my mind back to the reality I was in. I am hungry, I need to eat and so I took out a flapjack and started to nibble on it. I'm dehydrated, I need to drink. With limited options I had no choice but to down the electrolytes and hope it stayed down. My feet are sore, so I scampered around looking for large fallen braches I could use as poles. I started walking very slowly and although I had some relief in the left foot I knew it was only because the blister had burst.
After a few hundred meters with the make shift poles I threw them away in what I can only describe was like the scene in Forest Gump where his braces come away as he begins to run. It was like as if the flapjack and electrolytes had been a magic potion. Before I knew it I was back running at a good pace and was determined to finish strong. Out of nowhere I was stopped in my tracks by a wild horse standing right in my way. I couldn't go left as there was a trench of about 4 feet before the wall and I couldn't go right as it was overgrown and also had another wild horse on it. I clapped, I shouted, I danced and do you think it would move. No. It didn't. It just stood there looking me dead in the eye with its hoof elevated almost smirking at me saying "Try Me". I knew I couldn't do anything stupid because basically I didn't have the energy to run away if it charged at me.
After a few minutes of horse whispering it finally fecked itself back up onto the hill. I was really pissed at this stage as now I had an additional 6 mins or so to make up. On I went cursing that damn horse all the way down to Crossbrdige. Quick update with Dara & Tom and off I headed to the Dying Cow.
I remember that the road on up to the dying Cow feels as if it goes on forever. A few runners had passed me on the road on and I was determined not to let them get too far ahead. I could see two runners side by side about 200 meters up ahead and it took every iota of energy to keep it that way. After a few welcomed cheers from spectators and volunteers I was finally at the Dying Cow. What a spread that was laid out on the tables. Dara had nice hot Jambons with him which went down a treat. One of the runners that had passed me commented to me " we get a second wind, that was a good recovery". I replied " im only getting warmed up, wait for the sprint finish!".
I picked up my bag and went to sit behind the car and asked Dara for some compeed, change of socks and change of footwear. As much as leaving the bladder behind earlier was a costly decision the change of footwear would balance things out. With a can of Red Bull down the hatch and a few fruit pastilles, a quick check to see how our good friend Ray was doing and that he made it out of Ironbridge I was back out. As I started the climb out I was informed that I was currently sitting in 25th Position. Dara had also told me that Colin was about 15 mins ahead. The last next 25 km is where the race begins for me. I felt good and strong. The change in footwear was much more comforting on the road. As I was running the rolling hills I saw two runners up ahead. Get in front of these and then I'm 23rd provided nobody else passes me out. As I passed them I said to myself, right no matter what do not let them pass you. I kept the head down and the legs moving. I had recced this section 2 weeks previous so it was fresh in the memory. I knew what hills to power up and when to drop the pace. AS with hit the road near Boley I see another 2 runner up ahead that had passed me earlier. They were about 200 metres apart and the nearest one to me was walking. I knew I had him and focused on reeling the furthest runner. As I passed him he gave me a surprised look and shouted to me "ah it's you", you get a second wind? I see you have the road runners on." I jokingly said that I did and that they were my "secret weapon".
I was now in 21st place and passing a few runners in a short distance was giving me confidence I was making up good ground. I was determined that when I touched that sign in Clonegal I would do so knowing I left everything and more from the tank out there.
Before long I was at the base of Coronary hill. Dara had joined me and was informing me that Colin was going strong and had left the Raheenakit checkpoint a good 10 – 15 mins earlier. As much as the news was disappointing that I didn't narrow the gap I genuinely was happy that he was finishing strong. As I reached the top of Coronory Hill I glanced back to see that 2 runners where not far from the start of the climb. I knew I had to get in and out of the checkpoint. I sat down ate half a Mars Bar , filled the bottles up and away I went. I ate as I started to run and as I turned the corner I could see the runners coming into the checkpoint. I knew I had to make the gap big enough not to give them any encouragement. I put the head down and started to make good ground. Out of curiosity I glanced back after a few mins and damn it, there they were, not too far behind me. I'm sure they were aware of how often I kept glancing back but little did they know that they were forcing me to keep my pace.
As I exited Raheenakit forest I had put a good distance between us and I knew that the majority of the road section was downhill. I opened up the legs and ran hard. The left knee had been niggling away for the last 20km and I felt it more with the impact of the road. As I turned down the road before Newry forest I had passed another 2 runners which then put me in 19th. Don't let this slip now. Not too much further I seen another runner & I knew name was Graham as Colin was chatting with him before the race about UTMB. Before the left turn into the forest there is a small but testing incline. If I get up alongside him before the start of the hill I knew I still had it in me to run it. I was hoping by doing this that it would make Graham concede that he couldn't catch me. And so as we hit the foot of the incline I pushed on at pace so much so that Dara didn't see me coming. I shouted over to him that I was feeling good and all was ok that he could meet me in Clonegal. As I entered the forest I knew that once I got out I was on the home straight. The pain in the knee was increasing and it magnified if I walked or stopped completely so I kept the pace to a jog/run/jog run.
I came out of the forest and there is was. Clonegal 5km. 5km, I remembered from last year that the 5km felt as if it was 25km. I knew what to expect, and the best approach was one foot in front of the other. As I ran down towards the 3km turning point, I kept checking behind me on the long road to make sure Graham was gaining.
Finally at the 3km mark I decided to pull back on the pace as the pain in the knee was becoming unbearable. I got into a rhythm whereby I would count 30 steps walking and 100 steps running, an approach used in many of our training runs on the tough inclines. I had about 2km to go and I felt I was moving very slowly. I said to myself I would actually mind seeing Graham making ground behind me as this would push me on. To my surprise, he was a couple of hundred metres behind me and looked as if he was running well. OH NO YOU DON'T, NOT TODAY. I looked straight ahead, grit the teeth and with every iota of muscle and energy left inside me I planted one foot in front of the other.
There it was the sign welcoming you to Clonegal. If I like many, it is hard not to be overcome with emotion, well for me it is always a given. Thinking of my family and in particular my 2 daughters as well as all the people involved with the RNLI I muttered the words "thank you . this is for you". As I came closer to the corner I was greeted with applause and cheers which is always a welcome. As you turn the corner and run just a few more feet, alas, there it is the end of the Wicklow Way Sign. I touched it with both hands elevated above my head, Job done!
I was informed I had finished in 20th position and although I had myself at 18th I didn't take into account support runners. I was content, I was 25th at Dying Cow with 25kn to go, set myself a target of getting into the top 20 and I had succeeded. After a few photos and receiving the nicest piece of granite I checked in to see had Ray made it through Raheenakit and was delighted to hear that he had. Colin had come in ahead of me in 16th position, and had taken over an hour off our time last year. Incredible altogether.
As always none of this would be possible without the unbelievable time and commitment from Jeff and all the Volunteers. I cannot thank you enough for the encouragement and support throughout the entire race.
Tom & Dara once again giving up their time to support for us. Again went above and beyond. Really appreciate it lads.
To Colin, who I spend many an hour with out on the hills. Make no mistake about it, when things get tough there is no one better to push you through it.
Don Hannon for taking the time out to put a training schedule together and has given me the believe that you can get quicker!! "The longer you're out there, the tougher it gets!"
And finally to my better half and 2 girls for putting up with the constant talk about all Things Mountains & trails. For understanding that when I say I'm going running in the morning that it means I'm gone for about 6 hrs.
Sarah Brady
20 June, 2017
Wicklow Way Solo 2017
I can't begin to tell the story of the solo, without a quick run through the year that went before.
June 2016
I had just finished my first 50k, the Portumna Forest Marathon, which took place on the same day as the solo, after a six month crash course in distance running. I'd joined the running club Trailheads the previous December, as a 10k runner with no experience of trail running, and no idea that ultras were even a thing! From the early days with Trailheads, I had the privilege of training with some top class inspirational ultra-runners like Liam Vines, Suzanne Kenny, Karina Jonina, and before I'd even got my first marathon out of the way I'd decided this ultra craic is where it's at!!
So back to June – a few days after the 50k in Portumna, Don Hannon planted the idea in my head of having a crack at the solo the following year. From there, the idea grew, and festered into an obsession. I did the RAW Ultra 50 miler in the December, mostly as an experiment, to see if 'big girl ultras' were really for me, and after a great day at the 50 the decision was finalised.
June 2017
Race night finally arrived and I got to Marlay nice and early so I could start the race relaxed. That is a massive lie, I have never been early for anything in my life, and at 11:15pm I was harassing a stranger on the street asking 'How do I get into Marlay Park?!' and ignoring his protests that the park closes at night. I think the guy put it down to the full moon that was out that night.
A few minutes later we were off. I generally find myself running with someone for a lot of the race, but this time I was on my own before we even got out of the park, and this set the tone for most of the day. I was feeling really good for this section, but kept it nice and cautious. I'm rubbish at descents, and there are lots of spots around Curtlestown where you can easily fall and buckle yourself – not what you want at this stage in the game! I arrived to CP1 Crone at 2:30 on the button, and just topped up my water and stayed going.
Not long after Crone I realised my first big mistake of the day. I'd put a bunch of the gels and bars I meant to bring with me in my Glendalough drop bag by accident, and I was somewhere around that nice bit where you'd admire the view of Powerscourt Waterfall, if you weren't racing through a storm in the middle of the night, when I popped my last gel. I was still feeling good, but I knew things were going to go south, as it was a long way to Glendalough with no calories.
The climb up to Djouce in that weather was absolutely nuts. The skyrace I did in Transylvania three weeks previous had nothing on this! I did give myself a bit of a talking to at this stage and say 'This is not normal behaviour on a Friday night!!'
I'd had the chats with another runner, Ger, for a while, but from around Ballinastoe I was on my own again and the tummy was starting to rumble. Uh oh. The last 6k before Glendalough with all the twists and turns reminded me of being in a horror movie, where the bad guy makes you solve a series of riddles to try and save yourself, before he murders you anyway. Maybe I was just hungry.
I arrived into Glendo at around 6:25, feeling ropey as hell, and I was having serious doubts about whether I'd be finishing this race, but the lovely volunteers there gave me a lifesaving cup of coffee and I inhaled a couple of sandwiches and filled my bag with goodies, and eight minutes later emerged from CP2 feeling good as new!
My friend Gavin Kenny had casually enquired a few days previously if there was any way to follow the race online. I sent him the tracker link and added that if he wanted to send me the odd text about the whereabouts of the other women in the race that would be cool. Gavin ended up following the dots and keeping the updates coming with greater diligence than an air traffic controller, and was a massive support throughout the day. I had told him there was no need to text before CP3 Ironbridge, but he thankfully made an executive decision, and the first text came through at 6:41 to say that Clare was through CP2 and just two minutes behind me – time to put the boot down! I was feeling really good at this point and was able to kick on a bit, and before I got to CP3 an update came through to say that I had extended the lead to 10 minutes. Super.
The solo took place on my brother Keith's 30th birthday and I felt bad not being home for it. My plan was to call him from Ironbridge, of course I'd forgotten that there wasn't a scrap of coverage there or for miles after. I got a wave of guilt at having neglected friends and family in my single-minded obsession with this race.
Past Ironbridge I was behind schedule on the time targets I'd set for the race, but I didn't mind. I was still feeling good and happy with how I was moving and had extended my lead to around 18 minutes. Then around 90k I hit my second slump of the day. I texted Gavin and said 'The wheels are coming loose.' He responded that I was doing great and that everyone was feeling the pinch at this stage, but the next update read that Clare was closing and was now just 10 minutes behind. That snapped me right out of my slump – it was time to get moving again!
Graham Bushe passed me shortly before the Dying Cow on his outward leg (Graham was running back to Marlay after the race). Not a bother on him and full of encouragement – what a legend.
It was a quick pit stop at the CP4 Dying Cow, just threw on road shoes and horsed in a can of Red Bull and I was gone. There's some truth in the marketing that Red Bull gives you wings, and I was feeling great leaving the Cow – even better when someone shouted after me that I was coming 10th overall. Savage!
Sad verse coming up. It was around 107-8k in that it all went horribly wrong. Cow to the finish was the only section that I hadn't recced, and I got to a junction with a sign that pointed uphill to Clonegal, 13k, and a Wicklow Way sign that was a little twisted but looked to be pointing right. I knew that it was more than 13k to the finish so I figured it must be the right turn. With hindsight it baffles me that I didn't question this more or take out a map, but I guess I was too caught up in the excitement, and rational thought had been left behind long ago. A few minutes later the phone rings. Gavin. 'You're going the wrong way.' F*&$*
I knew straight away which turn he meant and turned back, the wind well and truly knocked out of my sails, and when I got back to the junction I was informed that Clare had passed and was three or four minutes ahead. I was crushed. Full on diva meltdown. I should have had the grit to chase her, but I just felt too defeated to fight back. All the pains I had been ignoring for 14 hours and 48 minutes while I had the lead all hit me like a tonne of bricks. I crawled to Raheenakit and really didn't want to go on. Having passed the checkpoint I came back and told the guys I was DNFing, but Amy Masner and some other great folks there wouldn't hear tell of it. Amy gave me a firm pep talk, two ibuprofens and an ipod and sent me on my way!
I had resigned myself to walking the 10 miles to the finish, but after a while the pep started to creep back into my step and I found myself jogging along again. It might have been a bit to do with the painkillers kicking in, but more so it was the realisation hitting home that it isn't all about winning. Sometimes it's just about finishing what you started. And just being able to finish a race like this is pretty frickin amazing on its own. So in a weird way I enjoyed the last few kilometers, and the banging 80s tunes on the ipod I got from Amy. My Dad and his partner Kate had showed up in Clonegal to surprise me at the finish and it was a fine feeling to run over the line and touch the sign and pick up my second place yellow man. :)
Hats off to Clare who is an amazing athlete and made of much steelier stuff than I am. She earned her win and showed great patience and determination throughout the day and had a very strong finish. Clare has said before that this is a two time race, so maybe I can take a leaf out of her book, and take what I have learned from this experience and come back for another crack at the yellow man.
I must end with a very sincere thank you to my coach and friend Don Hannon, for all the help in preparing for this race, but more than that, for making me believe I could do something I wouldn't otherwise have thought possible. Sometimes we all just need a little push. :)
End result: 2nd female, 14th out of 54 starters in 18 hours and 17 minutes. Job done.
Colin Casey
18 June, 2017
Dad – they're multiplying!!
This is what my 7 year old said when I returned with my prized piece of granite after completing my 2nd Wicklow Way Race.
At the start of 2016 I decided to set myself a challenge – a little birthday present to myself for turning 40. The WWR became that challenge and it lived up to all of my expectations. Since then it was always on my radar for 2017 but I knew that this years' experience was going to be very different. On the positive, I knew what to expect so could be that bit better prepared. On the negative, I knew what to expect and that it was going to be pretty tough! I was no longer naïve about what lay ahead. I was pretty nervous leading up to Friday night. I felt training hadn't gone as well as last year, struggling with niggles and upset stomach.
The nerves were quickly replaced with childish excitement by the time I arrived at Marlay Park around 11pm joined by the same dream team as last year: my running buddy Denis and support crew, Tom & Dara. We were greeted by what appeared to be allot more headlights this time round and some familiar faces we've had the pleasure of meeting in the mountains. Even the wet conditions couldn't dampen the spirits. The kit check was efficient & seamless. Richie Nunan was ensuing everyone was prepared for what lay ahead; insisting that one of the other competitors in front of me got a base layer from their car – he probably cursed you at the time but I'm certain he was thanking you as he went up and over Djouce a couple of hours later!
A few photos before Jeff gave a short briefing followed by 5, 4, 3, 2, 1 and over the wall we piled. The plan was simple (or so we thought) – don't get caught up in other runners pace, stick together and reach the check-points as close to last year's times as possible. Everyone seemed quieter this year which was probably down to the weather. Out the opposite side of Marlay Park (there's Jeff - taking photos) and up Kilmashogue Lane we went - feeling good. Denis & I ended up with a group of about 5 others all the way to Fairy Castle. The weather and visibility had started to deteriorate on the higher ground. All going according to plan and then BOOM! I'd hit the ground – how the hell did that happen? Think I was too focused on the runner ahead instead of the rough footing we were on. I got up quickly, dusted myself off, checked to make sure all supplies were still in place and off I went. I quickly caught up and overtook the others to give me the freedom to run my own pace down this technical rocky section until I got to the road that leads towards Johnnie Fox's.
Denis and I jogged on down the road expecting to meet Tom & Dara at the bridge over Glencree River before heading up towards Prince Williams Seat (sure what else could they do at that hour of the night). As we turned off the main road down the laneway towards the bridge we noticed car headlights from behind. I thought to myself "what are the chances of some local driving down this narrow lane at this time of night in the pouring rain"?? 5 seconds later just as we're trying to squeeze out of the way to give them room to pass, out pops Tom's head – "how are you getting on lads"? SORRY to any other runners they might have nearly run over to get to us! They claim they took a wrong turn! I claim they lost track of time in the warmth and dryness of Johnnie Fox's!
Apart from the weather it was pretty uneventful all the way to Crone Wood. I felt we were moving slow because we had to be a bit more cautious on the descents in the wet conditions. To my surprise we arrived into Crone about 5 minutes ahead of last year. A HUGE thanks to the volunteers standing there in the lashing rain with everything super organised. Brendan Neville, whose path I crisscrossed numerous times in last years race, looked like he was a raving Santa Claus with his torch and hi-vis jacket! I grab a banana, half a bread roll with jam from my drop bag and off we march up through the car park - chomping away. No point in hanging around at this check-point.
Up and around by the side of Powerscourt Waterfall with the weather and visibility continuing to get worse, as if that were possible. I had a few brief words with Graham Colmer, who I first met when we ended up sitting together on the bus to the start of the Maurice Mullins Trail in 2015, only to find out his wife worked in the same company as I did. It certainly is a small world! We both tried to console the other for what lay ahead – a very angry sounding DJOUCE. I knew it was going to be bad so no point in thinking about it. I kept repeating to myself "head down, balls to the wind and plough on until we get to JB Malone". We all soldiered on (very slowly) up and around the side of Djouce to the boardwalks enroute to White Hill. I'd hoped this section would be easier. How wrong was I? With visibility non-existent progress was slow for fear of going over on an ankle in one of the grooves or worse still, miss a step, which only happened once!
JB Malone Memorial was a welcomed sight. I knew we were through the worst of it and were due to meet up with Tom & Dara shortly, just after the Pier Gates. Along the trail parallel to the road and onto more boardwalk which was even more treacherous. Jogging turned to walking, telling myself that we'd still got 100km to go - no point in being a hero at this point. I've no idea how Denis got down them so quickly. Out the other end onto the road and sure enough there's the lads, this time, where we'd agreed. Quick stop to update them on what we'd been through. Water top up for us and some other runners in close proximity, and off we go.
Next target, Oldbridge, which was pretty uneventful (compared to Djouce, I think everything was going to be uneventful!). I remember taking my only pic last year at this point – what a glorious sunrise. How different it was this time round – dull, dark, dreary and still raining but at least we could hear the birds starting to chirp. No major climbs along these trails, through some fields out onto the road and downhill we go into Oldbridge which seemed to go on forever - SWEET. The only problem is that we have the opposite going uphill after the left turn in Oldbridge. An impromptu meeting with Dara & Tom half way up this hill. I push on – no point in stopping mid-flow mid-hill. Denis started to wane a bit for the first time and took a minute with the guys. I jogged on expecting him to catch up pretty quickly just like training but it didn't happen. By the time I reached the hut before Paddock Hill he was still behind. I waited to make sure all was ok. He was doing fine mentally but struggling with fatigue. We'd been here plenty of times before and knew we could overcome it.
On we ploughed knowing that we weren't far from Glendalough. I told him we were now behind last year's pace to get him motivated. We split up again but I knew he wouldn't be far behind me getting into Glendalough. I jogged all the way to my namesakes hotel, rounded the corner into Glendalough car park to be greeted by what looked like a group of young fella's having their own little party. It was the CHECK-POINT! There's Jeff again, this time cooking bacon sandwiches for anyone that wanted one under the cover of a canopy – what a LEGEND. No bacon for me. Sausages from Glenmalure Lodge was what my body needed. I had every faith Tom & Dara would deliver. Luke Rafferty, who completed the race last year, was also helping with the cooking. Dara & Tom were there too - the biggest decision for them was where to set up the chairs – in or out of the rain? Denis arrived a few minutes later. I was feeling strong but knew he was struggling. We got food and drinks into us. Denis changed out of some of his clothes that were soaked through. I stuck with what I had because the rain hadn't stopped. We left the check-point together.
We had about 2km of flat along the lake before a 6km slow gradual climb, after the short steep climb at the waterfall, up to Mullacor. This is where our plan to run together went "ting-tong". Denis struggled along the flat section which I let frustrate me. I pushed on rather than take my frustration out on him, hoping he'd catch up. I met another runner along here who had to turn back with a hamstring problem. Bad luck dude. It made me realise how quickly it could all change. It was a long lonely stint to Mullacor but I got there in good time. Downhill again all the way into Glenmalure, a section which was longer than I recalled. As planned Dara & Tom were waiting at the crossroads, with SAUSAGES in hand (watch out Jeff)!! They felt like the nicest sausages I've had in ages. I gave the boys an update on Denis. I could sense their concern but they encouraged me to push on. I told them to tell Denis that I knew he would catch up as he always finishes the stronger out of the pair of us. The job just got that bit more complicated for the guys for the rest of the day as they now had to crew for 2 runners who were separated. Not a bother to them.
Past the half way marker which is quickly followed by another long uphill drag. We'd diverted off this section last year sticking with the road. The scenery this time round was 100 times better making the climb that bit more palatable. After some welcome boardwalk, up a steep sticky patch, we were diverted out onto the road near Drumgoff Gap. I knew once I got over the brow of the hill there was a short downhill followed by another short uphill trail and then pretty much downhill again into Ironbridge (a point of great mental strength – 80km down only 50km to go). It all went according to plan with Ironbridge a welcome sight coming down the steep section leading to it. Out onto the road and there's Tom & Dara again. Chairs out, water, food and a change of top & socks waiting – better than any room service around those parts! Jeff was also here rushing around making sure some other runners were ok.
The lads informed me that Denis made it through Glenmalure about 10 minutes behind me. I probably stayed at the check-point longer than planed hoping he'd appear – any second now! He arrived just as I was heading out. Most of this section to the next check-point at the Dying Cow is a blur probably because my stomach started to act up not long after Ironbridge. I tried to run it off to no avail instead ending up rushing for the bushes for cover. Hopefully that was the end of it for the day! Fatigue quickly followed, which I knew would hit me at some point in the day. It was just a matter of working through it. I didn't let it get to me because I hoped it would give Denis an opportunity to catch up so we could finish what we started together. Sure enough he pulled up beside me around Moyne. What a performance out of him. He said he felt strong but that he was having some problems with blisters. We powered on together for another few km's before we split again. I know he'll never admit to it but I reckon it was because he'd put in a mammoth effort to catch up so quickly burning himself out! When I left him he was bent over one of the many gates on this section. I hoped to see him at the Dying Cow which was about 10km away.
My next memory is arriving into the Dying Cow and heading straight into the toilet – I was never so relieved to get to one! Business done and there's Dara & Tom sorting my bag for me. They tell me Denis was really struggling this time. The shock from this news was compounded when Lilian and the other very helpful volunteers told me I was running in 18th place (I didn't believe them). Thanks so much for all the fresh fruit put on for us. It was like a desert oasis. I knew I was on the home stretch now and that a number of other runners were floating nearby – the race had just begun! I'd recced this section to Clonegal a few weeks earlier and it was a disaster (for some unknown reason). I took confidence from this knowing that even if today went that bad I was going to finish in good time. Out of the Dying Cow, up that bump in the road, next target about 8km away - Coronary Hill!!
It seemed like an eternity of running on the roads – AAHHH, I hate the roads! I took the Djouce approach with Coronary Hill – head down and keep power walking until you get to the top – knowing that Raheenakit check-point was at the top. Before I knew it I was there chatting to the volunteers about what we'd endured the night before. Thanks so much for all the support.
Final check-point - a quick bite to eat, water top up and off we go. No point hanging around – less than 20km left!! For the first time in the day I started to chase the clock. I felt I had a good chance to finish under 19hrs. Through the first forest section – no issues. Still on track for sub 19hrs! Out onto the road again which went on forever before reaching the final forest section. Out pop's Dara checking to make sure all was still good (Tom had decided to take a break from the confines of the car and joined me on the road). This section was going to make or break the sub 19hrs for me. I knew it was going to be uncomfortable. Stony ground and feet that were beyond tender at this stage = very uncomfortable! I tried to mentally shut out the pain and plough through it. Before I knew it I was back out onto the road. There it was - the 5km to Clonegal signpost (all nice smooth road from here). I met Graham Bushe on his way back to Marlay Park just after the 3km signpost. He looked soooo fresh – inspirational stuff. Well done dude. Before I knew it I'd reached the sign for CLONEGAL. I started to feel very emotional at this point – for those that know me this is completely out of character! Around the final bend on the road and there was a welcoming committee made up of people I'd never met before but this didn't stop them from cheering and congratulating me – thanks so much for the support. Up to the official Wicklow Way sign – JOB DONE. Sub 19hrs – another unexpected milestone achieved. Thankfully Denis arrived not far behind.
I feel very fortunate to have had the opportunity to run the Wicklow Way Race twice. There are some people who deserve a special mention because without them this would never have happened. Jeff – thanks so so so so much. Without a race director (and team of merry volunteers) no IMRA race would go ahead. Words simply aren't enough. All the volunteers that had to wait around for my slow ass in all sorts of weather and when I eventually arrive you couldn't be any more helpful and supportive. My crew, Tom & Dara, who selflessly give up their weekend going above and beyond the call of duty again appearing around almost every corner. Denis who keeps me company on our training runs in the mountains. And finally my wife who LET'S me spend so much time on the hills, despite having 3 young kids at home – some say she's delighted to see the back of me for so long!! Thanks to one and all.
Finally for anyone who's mentally strong, isn't afraid to put in the training and is a little bit insane I strongly recommend giving the Wicklow Way Race a go - it's simply on hell of an experience!
Clare Keeley
18 June, 2017
The Sounds of Silence-The Story of Solo-Part 2
"Hello darkness, my old friend
I've come to talk with you again
Because a vision softly creeping
Left its seeds while I was sleeping
And the vision that was planted in my brain
Still remains
Within the sound of silence"
(Simon and Garfunkel)
The Wicklow Way is so very special to me. It's my home turf now. It's my training ground. It's been my racing ground over the last few years and I know nearly every nook and cranny, every twist and turn, all the ups and all the downs. It has served me so well…it is part of me now, I guess.
I have run races of every distance over the Wicklow Way, from 8k in the Relay to the 100 miles last December but there is something truly enchanting about running this trail, from the start, in Marley Park, Dublin to the finish 127k later in Clonegal, Co Carlow, in less than one day.
Training went great and for the first time in the 5 or so years I have been running I eventually felt like I had a regular routine to my week, my 3 girls are getting bigger and things just worked out nicely for this block of training. That said, you could easily find me out around the block at 10pm at night doing speed training, Tara Hill reps were always at night and if the girls were going to club or training, sure as, I would be in the shorts and runners ready to run somewhere while there were there. I would swim between finishing work and collecting kids from school or at night, long runs I would do on Sundays when I could and weights at the usual time of midnight! Seriously!!
I ran this race two years ago and finished 2 minutes behind 1st lady Linda O'Connor. Looking back on 2015, I knew I could do well in the race but I don't think that I understood that rawness you needed for the win.
So much of all of this is physical yet so much more is mental and although I absolutely physically trained for this race as much as I could, mentally, I had trained harder.
I felt that rawness now and I really wanted to win this race. Normally at home I say to the girls that all you ever want to do is your best and sometimes you get lucky and your best brings you a good time or position, but all you want is your best effort on the day as all days are different. Blahhhh…. all that went out the window and I told those girls I was coming home with that trophy, end of!!!
I bombarded my brain with times, distances and splits. I listened to motivational videos going to bed at night, I listened to them in the car, I listened to them having my coffee and when I would go for my runs I would picture myself running up the road to Clonegal in first. I knew all of my hows and why this time is and I was out to get it. And don't get me wrong….. It wasn't out of cockiness or over confidence- just a deep want. It is such a long race and such a long day out that anything can happen, I know that from experience. And of course, there was going to be competition!
Race day came and for a change I took the day off work, I had myself organised from the night before and I took the day to chill out. I stood in Clonegal on the sunny Friday (car drops and all that logistics) and I took a photo of the finish (for my brain-I was still at it!) I will see you tomorrow afternoon Mr Clonegal!
Check in at Marley Park was quick and efficient, kit check, sign the form, stick number 5 on to shorts and shove tracker down the bottom of the back pack. Right, watch set, work phone on as point of contact for the race, iPod with-in reach, food spilling out every pocket possible(nothing new there) and climb back into Jean and Padraig's car. As much as I wanted to tip around and have the chat it was too wet and starting off cold and wet when you have 127k to run is mad- as if running 127k isn't mad enough!
Race director Jeff gives the race brief, the only bits that stuck out were horrendous or horrific or something like that weather "up there". Up where Jeff?!!? He can only mean Djouce!
Off though the gap in the wall, hit my Garmin on (I have it set to all the info I wanted) and we are off. Pace is quick enough through the park and out the other side. We say thank you to the park rangers who are there to shut the gate after us. I'm sure they were thinking what a bunch of lunatics as we all ran past,big smiley faces on us, off up into the hills in the pissing rain and wind at 12 midnight.
It wasn't cold and soon enough I was loosening my jacket a bit to let some air in as we hit the first climb out of Dublin, up through Kilmacshanogue and up over Fairy Castle. I'm slow on this technical bit as I just don't want to go over on my already weak ankle. The amazing Sarah Brady is just in front. I'm keeping my eye on her and I am sure she is keeping her eye on me!
Hey wait, what? My Garmin says I have already run about 32k?? I don't know how that happened but I decided it wasn't going to throw me off, flick it to time only and keep moving.
The run up to Prince William seat was grand, wind picked up a bit, down through Curtlestown Wood. I pulled out my poles on the steep grass slope down to the Glencree River, I thought I would put them away again but I never did. Up to check point 1 at Crone Woods (21k in) in the lashings of rain in the time I wanted. Grab the food and drinks and go. Lorcan asks me do I want to know where 1st lady is and I say nope, running my own race and I don't plan on asking till Ironbridge (80K in), thank you!
Hiking at fast pace up and eating, wondering what Djouce will bring. I have been up Djouce in every kind of weather both day and night, blistering heat to white out snow and hailstorms to literally hurricane winds but I had yet to be up there with rivers flowing down the trails, lashing rain and thick fog all in the dark! Well now I have. You could just about see the person in front of you and it was literally just one foot in front of the other and keep pushing on, just looking at the ground beneath as our guide to where we are on the hill, the grassy bit, the scrubby bit, then the deeper gully bit. At one point I got a bit unsure where I asked Dermot, my training buddy "Are we definitely on the right track up?" We passed the one way-marker sign and kept to the left, keep on keeping on (love it Alicia!). The poles came into their own up along Djouce, the single track around the shoulder was so slippy and slidey with rivers, puddles and mud that they saved so many slips. Progress was slow along here where you can normally run. Hit the board walk with a little relief and get cracking, still really foggy, the steps just suddenly coming apon you. No chatting. No birds yet. No sun rise yet. Just silence.
Keeping at good pace again, down towards Glendalough, its bright now but still windy and raining, soaked right through- I tell you it's impossible to pull up wet shorts after taking a wee! Into check point two Glendalough (50k in) just after 6.30am, much later than planned but there is nothing I could have done to make myself go any faster with the weather overnight. Luke tells me Sarah is 30 seconds ahead. I stop and restock the bag, take 3 mouth fulls of coffee and grab a rasher on the go and run on- class checkpoint Luke and Gareth! From this point on I am on my own and I am looking forward to the adventure of the day ahead. Stick on my music and get the fluck up out of Glendalough (such a slog!) Up along the switch back I see Sarah just ahead and she sees me, Sarah obviously put the foot down because I didn't see her again!
Over Mullinacor and down the long decent into Glenmalure, at last two deer on the trail, the first I have spotted all night and day. Myself and another runner, Martin, have been in front and behind each other since before Glendalough, a little chit chat here and there. My ipod dies. No watch. No music now. Just me! I am enjoying the silence and this day out with myself.
Down into Glenmalure and I'm feeling a bit tired, as much as I love the shit weather, it does take more of your energy and I have been soaked to the core for 8 and half hours and up since 7.30 am on Friday morning (bar a nap Friday eve). I meet Liam Costello at the exact half way point and he tells me Sarah is just ahead. I stop to change my t-shirt and socks, this proved to be the worst decision of the day. Heading up out of Drumgoff the rain seems to be easing off. My dry t-shirt is wet again within minutes but its warm out. I pull out my work phone to phone the girls to check in with them but the work phone is dead! (I had my own phone which I had turned off for the race) No watch for pace, no music, no phone…. Total tech fail. This is why it is so important to have it all up in the head too!
Arriving down into check point 3, Ironbridge (80k in) Syl Ivers is taking photographs and I beg him not to take any of me, I am so mankey and sweaty and wet! Shove some fresh fruit in my mouth and two yummy flap jacks in my pocket and the lads tell me Sarah is 15 minutes ahead. Right race starts here-time to put the boot down! (ish!)
Coming down into Sheilstown I can feel the beginnings of a blister on my right foot. I'll check it at the barrier. I had taken off my long compression socks and put on shorter compression ones which I hadn't done a long run in. Such a rookie mistake!
"Hey, hey, you're going the wrong way!!" I roar at the guy ahead who is heading straight down the fire road instead of turning left (I don't know his name?), he hears me and turns around, I wave and run on, he catches up and said he went back to double check, I told him don't worry I know- I have make that exact mistake myself years ago!
At the barrier I stop and rub some gel on my ankle which is a bit sore and take the sock off and put on a compeed on the blister and an extra plaster to secure. All time on the clock.
Then I take a nice little fall on the track between the top road and down to the back of Moyne, I curse very loudly and pick myself up. Great busted elbow and knee. Run on but the blood is dribbling so I stop again and stick on some plasters I have in my back pack, emmm not great….blood still coming out so I pull out some KT tape I had and strapped it around elbow and knee, good job. I am a nurse, work would be so proud-not!
Beep beep I could hear my own phone which I had turned on …beep beep again. I check the text 'you are closing in, keep moving'. In theory sounds great, in practice not so easy- the blister on my foot was getting worse yet I just didn't want to stop AGAIN so I chose to ignore it- how bad could it get? (BADDDDDDD!)
Coming up over Ballycumber Hill, Graham Bushe zips past me. Graham not only ran down to Clonegal but turned around and ran back again to Marley Park (only the second person ever to complete the Wicklow Way out and back- just incredible achievement, well done Graham).
Arriving into Check point 4 the Dying Cow pub (100k in) Amy is here to cheer as is Lorcan and Dermot who had to pull up at Glendalough. Lillian and co tell me Sarah is about 7 minutes ahead and I ask how she looks. They tell me she looks good! I grab my food and drinks and tell them all I am too old for this shit! I take off, waving my poles and shouting "See you all in Clonegal!" I think it was the first time I started to feel excited about finishing.
The Dying Cow pub is a real turning point in the race. It is one of the main cut off points that some runners don't make yet it is a real turning point for those that do. If you are moving and in reasonable shape you know you will finish. 27k to go and bar a leg falling off you will make it. The spirits lift and there is a feeling of the end in sight. What are 3 more hours when you have been out for 14+ hours??!!
The next 3 hours and 18 minutes were a mixture of hope and hell all rolled into one. Running on the flat and downs as fast as I could (which is not that fast at this point!) every corner I come around or stretch I can see ahead I am hoping to see Sarah. No sign. Just keep pushing Clare, the sun is out now and its warm and my feet are killing me. I have names for bits of this section to try break it up as it does seem so endless. I pass what I used to call the bird house but they actually have barking dogs. Down the road running and then the call comes..
"You have passed Sarah out, she missed a turn".
Oh my god and I run and run. I think of all the how's and the whys I am here doing this race and I think of my kids and what I told them I was going to do and I ran with all I had. I didn't feel like I had much more to give at this point if Sarah did come running past me but I tried not to think of that and all I wanted to do was get a good enough gap between us. At this point I was passing out other runners along the way.
Up that damn god awful hill before the 5th and final check point Raheenakit (111k in) the cheers at the top were just the best! It was great to see Jean and Padraig, I had just been up at their house the evening before and it was so exciting to be arriving up to them. I was sick of food at this point but I knew I need something so I stocked up on a tailwind and some coke and started run/hiking. 16k left and I am breaking it all down in my brain. Get through this woods and out on to the road as quick as you can, there is a good downhill after and then get to the "Squirrel house" which I know is near the last woods.
Into the last woods and I know it is 5k of woods and 5k of road and I am done. I was up this way recently and I had a good idea of all the twists and turns, the ground had a rough hard core on it and it was excruciatingly painful to run on my feet, both feet had blisters now and I could feel them burst as I ran. I was whimpering and kind of half crying as I ran! I wanted this so badly yet it was just so hard to run but I had to. It is kind of amazing, I have had trouble with my left ass muscle since I ran this race two years ago and a tendonitis in my right ankle and neither of them caused me any jip purely because something else was worse off! Thank god for the blisters so!
Keep looking over my shoulder and I am still out on my own.
Out the last woods section and it is 5k to Clonegal and all those who have run this race know that this is the longest 5k of your ENTIRE life! How can 5k actually be that long??!!
Run walk run walk. Run two lamp posts walk one, run the next two, and hobble the next one. Thinking about the day and how it is so important to trust your training and stick to your own plan, it came good and even when your 'props' (that includes your feet!) start to fail to keep the head strong. Towards the end of these days it is your biggest asset. I loved this day out on my own. I needed to do this on my own. I am looking at my watch which is on time only and trying to work out will I get in under my previous time…just about I would say! Eventually round the corner where you can see the village and the supporters can see you and no matter how hanging you are, if you have literally no skin left on your feet or your heads falling off, you RUN this bit of road! Up to the Wicklow Way board and bang my arms against it with all I had.
Done.
First female in.
My mum is here with Katie, Sarah and Ciara. The sun is shining and there are runners on the grass and family and friends about and it's like the previous 17 hours and 26 minutes are forgotten for a little while. Enjoy the photos and the high, say hello to the ladies in the chipper and knock back the gorgeous free milkshake and hamburger. Pull off the runners and socks and assess the damage…not pretty, a blister the size of a beer mat on my right foot and I am going to be down toenails…lots of toenails(I have three left-really). Sarah arrives in and I congratulate her on a fantastic race, I know she will be back. The crash is coming I can feel it and as much as I really wanted to cheer in some of my friends I decided to get going home. I died a death at home, showered and crawled into bed.
Happy.
And so one week on and the body is slowly coming around. Swimming in the sea today with the girls and I felt good and strong. I told them what fantastic swimmers they are and that I can see them getting stronger every summer and I looked at them and thought they are my "why" in all of this. I want them to see that dreams can be made possible, that ideas which may seem wild or crazy are actually within their reach. That trusting yourself and believing in your strength can bring you very special moments in your life. Life is a journey and we are all in on it together.
Clare xxx
.
John McCann
13 June, 2017 - John McCann
I am still buzzing from the events of the weekend. What a truly awesome experience.
Since I joined IMRA in 2013, I've had my eye on this race. It's one of events that captured my imagination and I have spent lots of evenings reading the great race reports of previous participants which makes it all the more surreal that I am writing this report now.
Before I had fully decided that 2017 was the year I would tackle the Wicklow Way Race, I got accepted into the CCC in August so this made my mind up as I felt it would be good preparation for the Alps. From the start of the year then, I had my two focus races, the Wicklow Way and the CCC. Training went pretty well with lots of warm up races, Donadea 50k in Febraury, the Maurice Mullins Ultra in March and the Ballyhoura Ultra in April with some long runs in between. I also got some valuable "torrential rain training" at the Lap of the Gap marathon in May.
I recced as much of the course as I could. The best piece of preparation, was running through the night from Marley Park to Glenmalure a few weeks before the race. Thanks again Clare Keeley, eventual winner for organizing this one. This was the biggest confidence booster as I got some idea of how I would feel very early in the morning, what to bring and how to pace myself properly.
Overall, I felt like I had good miles in the legs but I was obviously still nervous having never ran over the 100k distance before.
I took the Friday off work to get my drop bags and backpack ready and to try to sleep as much as possible. As usual, I packed way more food than I would need but I thought better safe than sorry. On the gear side, I was my usual indecisive self. I had bought a brand new pair of Salomon trail runners especially for the race but due the weather forecast I switched to my Mudclaws hours before the race. I also opted for the full leg cover from the start, packing my shorts and change of clothes for the hopefully warmer and dryer daytime section.
I left Arklow, in the lashing rain, trying block out any negative thoughts about the conditions. I was actually really excited regardless. However, I was starting to lose hope of spectacular sunrises that I had read about in previous race reports.
I arrived at Marley Park nice and early at 10.20pm and check in went off without a hitch. Jeff and his crew are super organized and efficient and the atmosphere at the start was great. I was surprised to see that I was in the minority with the leg cover with most runners wearing shorts, but the closer we got to the start, the happier I was with my decision.
Jeff started the race briefing by saying "It's absolutely miserable up there!" which I thought was refreshingly honest. We all kind of knew anyway as it was miserable enough where we were standing! A quick countdown and we were off!
I settled myself into a light jog with the intention of hiking most of the first hill. Having done the recce, I was confident I could make the Crone checkpoint even with walking large sections. So I plodded along and unfolded the Trekking poles at around Kilmashogue and got going. There wasn't a lot of talking at this point, probably due to the conditions. Lots of people were overtaking me but I had a plan and was sticking to it. At the top of the first climb, there was a really technical flat section which I tried to take as carefully as possible. Another 4 or 5 people overtook me on this section. I was thinking to myself, "don't do anything stupid here and twist an ankle". Just as I was mentally congratulating myself for being sensible, I rolled my ankle anyway! Thankfully it was one of those that I was able to hobble for a while and once I got down to the road down to Johnny Foxes, I was able to run it off. On the way down to the road, I stopped a runner from taking the Tibradden turn which I'm sure would have been an unwelcome detour for him!
The second climb felt good and I was starting to get into a rhythm at this point. Prince Williams Seat was another section that I was determined to tread carefully as I didn't want another mishap such an early stage. The rain was still hammering down. Descending into Curtlestown was a welcome relief and I felt good about my choice of footwear, especially on the slippery downhill to the river. I made it into Crone at 2.40 a.m. pretty much on target. The volunteers at Crone were getting absolutely soaked but they couldn't have been more helpful. I remember thinking as hard as it was running, standing around in this weather could not have been fun. All I had in my drop bag was a banana and sports drink so I took them with me through the carpark and up the fire road.
As I was hiking out of Crone, all I could think was "If the weather is like this here, what will it be like at Djouce?" (spoiler: it was bad). I decided to take Jeff's advice from the race briefing and tried to stay close to people as I had an idea of what to expect and I didn't fancy being all by myself. I was mentally psyching myself up thinking just get through the night and it will all look different tomorrow. At this point, chatting to people was not an option as the wind was really picking up but you could see it on everyone's face that they were preparing for the hardship ahead.
Conditions heading up towards and around Djouce were the roughest I had experienced and I had a lot of problems with visibility. It was seriously heavy going with the water flowing towards us and hiking upstream. No problem following the trail in daytime here but at night I was finding it a challenge. I came to the yellow man at the foot of Djouce which was a welcome sight but knew I had a way to go before the boardwalk. The hike directly into the wind approaching the boardwalk was seemingly endless but I just kept saying to myself that this is as bad as it is going to get. In any case there was no bailout option so we just kept going.
Finally I got to the boardwalk which felt like a mini victory but I quickly found out that it was going to be very slow going here as well. Mudclaws are not the best on the boardwalk and the visibility meant that I could hardly see my feet so I was going very slowly. The last thing I wanted to do was injure my ankle here in one of the many holes or cracks. Eventually, past the JB Malone and down towards Ballinastoe and the wind started to ease. This was a massive relief. I decided to walk for a bit here and get some much needed calories in so I had a gel and a packet of trail mix. I was all on my own again and followed the trail through the woods. The boardwalk through the woods was so slippery I couldn't run on it so I opted to go through the trees.
Out onto the road and I think this was where I first started to hear the birds singing. They could have been singing earlier but I wouldn't have heard with the wind. If they had any sense they would have stayed in bed!
Down the road to Pier Gates (I think) and there was an impromptu aid station set up for one of the other runners. These guys were absolutely brilliant the whole day, they seemed to be around every corner topping up my water every time I passed. Sorry I don't know your names!
It was fairly bright now so I switched off the head torch. The rain was still persisting but it was getting a bit lighter. The weather forecast was remarkably accurate for the whole duration of the race actually. I knew it was due to dry up at around 10am so I was clinging onto that hope. Down past Oldbridge, I was chatting to a runner from Galway which helped to distract both of us from the steep hills (apologies for forgetting your name). I was really starting to feel the fatigue from the long night and was looking forward to seeing Glendalough where I had an extra layer in my drop bag.
We met Graham Colmer on the Brockagh fire road who was looking fresh as a daisy and the three of us headed into Glendalough arriving at around 6.50am. There was a good atmosphere at this aid station and once again, Jeff and the volunteers were absolutely brilliant. The Bacon sandwich with ketchup was exactly what I needed. The midges then started to attack which was a timely reminder that I needed to get going. I put on the extra layer, had some food and headed off. It seemed like I wasn't there too long but looking back it was at least 10 mins.
Heading out of Glendalough I met Dermot who I had done the night recce with going the other way. He was out with an injured hamstring unfortunately. I jogged slowly towards the waterfall knowing that I would probably be hiking the whole way up to Mullacor. That's pretty much what I did apart from the odd short burst of energy. I was really glad I had recced this part as I was prepared for the endless drag that was to come and it made it more manageable. Fast forward to the boardwalk near Mullacor and conditions were pretty treacherous here again. Not nearly as bad as Djouce and White Hill but pretty bad. The trekking poles were a great help here both in the mucky sections and on the treacherous descent down the steps. I think I would have fallen on at least two occasions otherwise. On the decent into Glenmaulure, I met a few other runners including George Coffey who I chatted to on and off until the finish.
I knew there were a series of tough climbs ahead out of Glenmalure but all I kept focusing on was the change of clothes I had waiting for me at Iron Bridge. I was really looking forward to getting out of my soaking wet clothes from the night before. This was enough to keep me going and I arrived into Iron Bridge at around 10.55am. Jeff and Lorcan were at this aid station and between chatting to them, eating and the change of clothes, I spent a way too long here. In my haste to get going again I forgot to put on the sun screen that I had in my drop bag (my nose is peeling as I type this).
From here it got very tough. I had done leg 7 of the relay the previous year so I was familiar with the route but I had not experienced the route with my legs in this state. It was on the long downhill road section that I met George again who warned me about a vicious dog in one of the houses so I kept one of the trekking poles handy to use it as self-defense. Thankfully there was no sign of the dog! My pace was very inconsistent now so I fell behind him again but was happy to plod along at my own speed. Somehow I got through the next section and arrived at Crossbridge where Micheal Meyer was waiting with some Coke which was gratefully received before heading to the start of leg 8.
The weather was really nice now arriving into Dying Cow where I immediately got rid of my wet shoes and put on fresh socks and road runners. There was a bucket of water and a towel for washing my feet, which was heaven! Another example of how great the volunteers were at the aid stations. They knew exactly what we all needed before we even knew it ourselves. Thanks Lillian, Lorcan and anyone else I've forgotten.
The last section from Dying Cow was as tough an endurance test as I have done to date. It just seemed to go on forever, due in large part to the fact that I was moving so slowly. I didn't bother with a drop bag at Raheenakit so just a sip of coke before heading off again. I still don't know where Coronary Hill is. I just know that the last section felt extremely hilly and any of them would have qualified! With about 7km to go, I saw Graham Bushe coming back up the hill on his way to Marley Park. What an achievement that was. Well done Graham.
I was getting more and more excited now about seeing the finish and getting my hands on that piece of Granite that I had coveted for so long. I knew that my wife Louise had been waiting for a while and I couldn't wait to give her a hug. Finally, I saw the sign "Welcome to Clonegal" and a few hundred meters later, I could see Louise cheering and waving. I was so tired I had to be directed to the sign. I touched it and that was it. So Happy.
Thanks so much Jeff and all the volunteers who gave up so much of their time so the rest of us could run. Congratulations to Damien and Clare on their victories. The organization of this race is second to none and the atmosphere throughout the night and following day was incredible. I feel honoured to have been one of the lucky few to take part and I will treasure that piece of Granite for years to come.
Rory Campbell
12 June, 2017
Panic was setting in the Friday morning of the race. Weather forecast wasn't improving no matter how many times I looked at it. Dark cloud symbols with five drops! In September's Stone Cross to Lug Solo I'd had to DNF after 5 hours due to my jacket not holding up to incessant rain. I knew what cold felt like. So in I go to the nice people in BaseCamp and avail of the 20% discount on a (very bright yellow/green) Columbia jacket. Best decision ever. I immediately relaxed and felt comfortable about starting.
Marley Park is a very dark place at night! The few car headlights and head torches went someway to light up the start. Not many were recognisable dressed in full gear with hoods up. I had gotten a lift with Andreas Kusch and Paul Morrissey who were running this for the first time. Five minutes before the start the two were sharing a can of Guinness. I hadn't seen that at an ultramarathon before and it cheered me up no end.
Off we ran into the rain. Very steady and slow-ish pace up the first section to FairyCastle path section. A bit of a tumble woke me right up. This isn't a path I run often at night. The lights of Dublin looked fantastic. All good then until Prince William's Seat. That section at the top was a cold wind tunnel with sheets of rain. There were about 3 or 4 of us perhaps 200m apart. The constant rain on the pulled-up hoods meant you couldn't easily converse. I wasn't sure how many were ahead of us. Very steady pace up to Crone to first checkpoint.
I heeded Eoin Keith's advice about getting out of aid stations as fast as possible. Headed up towards the dreaded Djouce with Baterdene and I exchanging places perhaps 200m apart at times. One other following 200m behind. I had expected it to be bad (the path up Djouce) and it was. Except I was dry! What a jacket. In addition the rain didn't seem too cold (I was wearing shorts as I didn't fancy the effort of struggling out of leggings later).
White Hill…now that was an experience. The wild wind and sheets of rain bringing visibility to a minimum meant finding the steps going down the boardwalk more than a little interesting. I'd forgotten the drop when the boardwalk ends! Managed to hold my feet. What a relief to get down to the woods on the relatively pleasant forest roads to Oldbridge. Dawn broke with a dark greyness and a few damp chirps from the birds. Far from the spectacular dawn chorus which greeted me when I did the run in 2013. I caught up with Adrian Hennessey after the ascent from Oldbridge (I'd felt great going up). 'You're Adrian' I gushed, as if he was from the telly and not just the internet (still, though… I'd read several of his adventure race reports). He mentioned we were lead runners which surprised me. I hadn't thought I was in the race as there were several strong contenders entered.
The sound of frying rashers greeted us in Glendalough. A sound which evokes comfort in any case and no less so in Glendalough. Adrian looked like he was settling down to faff about for a bit. I 'dipped nicely' (the kids get triggered when I do linguistic 'Da dancing' but they shouldn't be such haters). Munching on a rasher sandwich helped with the long drag up Mullacor. Last blast of rain/wind at the top. Finally could take the jacket off on the decent to Drumgoff. It had served me well.
All quiet and uneventful to Slieve Maan. I didn't mind the long road section. Descending down to Iron Bridge I could feel the tired quads. But I also knew this was the 'half way' point. The fresh fruit at this checkpoint was fantastic. I also started having the odd furtive pastille (Thanks Eoin for that tip!). At 92Km is the long track around Ballycumber Hill. I've struggled at this section previously and once again flagged a little. At this point Damien caught me. He looked strong and bounded over the gates (well maybe not 'bounded' but still got over them with more panache than me). It's a long lonely haul to Dying Cow but just makes the arrival even better. At every checkpoint the hospitality and friendliness was amazing … although Eoin warns of 'comfort being the enemy' and 'beware the draw of an Aid Station'. (I wonder would there be faster race times if the volunteers just said 'Here's your jellies. Now F. off!')
Felt I was on the home stretch at this point. Lots of road to Raheenakit. I ran up Coronary Hill (not!) to final checkpoint. Wasn't sure how far Damien was ahead of me (he was 15mins ahead). I managed to convince myself that Adrian was close behind and used that to keep up the pace (he was actually an hour behind). Struggled (as most do, I imagine) on that last forest section. But after exiting the forest I always love the last road bit. It was probably the fastest 5k and I gave it everything. It's slightly downhill and definitely a case of horse going back to the stable. Touching the sign in Clonegal is a magical experience. Damien was there (as first home). But I was very happy with my time (14hr40m) and my place (2nd) (although I did want those fancy poles and the big lump of granite).
Jeff is the main man here. He's the one who has made this amazing experience available to us all. He directs the race in such a precise, professional and calm manner. This sets the tone for one the nicest races to run. Ever. Thanks Jeff.
The volunteers have travelled and given up their day. They introduce such fun and banter (and even rasher sandwiches). Many thanks to ye.