GOAL Relay Race - Killiney Hill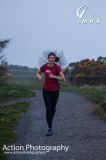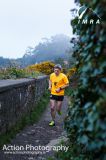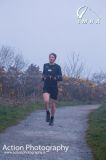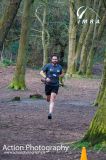 Authors
Ronan Hickey
14 April, 2016
After quietly hanging up on a conference call and running for the train I managed to just about make it to the race registration for the traditional start to the Summer season.
Tim Chapman's almost clean hat was deputised as a bag and the teams were picked out. I found that I had been paired up with absolute rock stars Caoimhín and Alan Ayling. Their loss was definitely my gain and I began to think we might have a shot at this!
The guys didn't mind which leg they ran but there was no way I was going to run second or third and squander a hard won lead so our team plan was to send the weakest runner out first.
This was obviously a popular plan as I found myself beside James Clancy on the start line. I'm not sure exactly what the nature of his volunteering role was. In-race commentary? Or maybe the wind had caught those ever-present board shorts and was just blowing him along the route.
After a briefing from RD Niamh we set off. Gareth Little setting the pace from the start, running like a man possessed. Possessed perhaps with the knowledge that he has a 6 month old child at home that he doesn't have to look after.
I looked to my left and saw a young lad who was there for his first IMRA race loping along casually. I remember thinking.. "Poor kid, he's going to crash and burn pretty horribly!"
That was the last time I saw him in the race as he accelerated up the hill and left me for dead. So much for experience.
We hit the top of Killiney Hill (I can't really call it Victoria Hill in the 100th anniversary of 1916 can I?) and I was in 6th place. I managed to come past John Langenbach and James Clancy on the sea-view path, picking my way through throngs of dogs and dog walkers. James gave me a shout and an encouraging push in the back.
We hit the turn and the horrible steps and I snuck past Liam Vines who is more used to running 50 of these courses in a row and then staggered up past the castle and down through the trees to send Alan off in 3rd place.
Then the real advantage of the Leg 1 runner was seen as I ate my body weight in cake bars, crisps, sweets and sandwiches courtesy of Tim Chapman. He also supplied a kilo of butter. I'm not sure why. I guess when Niamh asked him to "provide a spread" he took her literally.
Alan Ayling charged off, looking startlingly fresh after his solo Glacier Lakes run on the weekend and moved into 2nd place on the hill. On the sea-view path he said he caught a flash of orange ahead of him. Momentarily shocked that it might actually be the sun in Ireland in April he quickly realised that it must be the lead runner and closed in on him managing to pass him on the last climb.
A fast descent through the trees and Alan handed off to Caoimhín who had actually been WARMING UP...that's how seriously this team was taking things. Caoimhín wasn't leaving anything to chance and gunned it the whole way to bring Team 3 home in first.
Lucky he did because through some underhanded skulduggery somehow Team 13 (James's Cahill and Clancy) had managed to draft in super-sub Greg Byrne onto their team after the start of the race and he ran a blistering leg to bring them in 2nd. For a while I thought I was going to have to give Greg an "encouraging push in the back" but it wasn't necessary.
More celebratory chocolates, a team photo which bemused the RD "This is a charity race..you know..for fun...". Yeah....sure it is...I'm never going to win another IMRA race, I'm going to milk this one all I can!
The prize-giving followed where there was a lifetime achievement award for the most impressive shorts (there could be only one winner really https://www.imra.ie/photos/view/id/116325/) and spot prizes.
While there was to be no post-race pub, there are scurrilous rumours that a few runners disobeyed the official directive and decamped to Fitzgerald's for rehydration.
Wednesday nights are here...it's starting to look an awful lot like SUMMER!
Thanks to Niamh and all of the volunteers. Even those who just volunteered because it's the cushiest race of the year and it means you don't have to ditch a Leinster League race ;-)
See you at Bray!