IAU Trail World Championships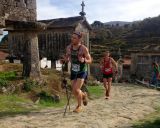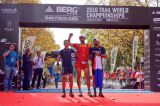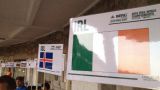 Authors
Adrian Tucker RIP
30 October, 2016
The 2016 Trail World Championships were held on Saturday 29th October 2016 in the Peneda-Geres National Park in Northern Portugal.
This was the first hosting of the Championships since the IAAF in 2015 recognised Trail Running as an athletic discipline.
The competition was an IAU (International Association of Ultrarunners) competition, held in conjunction with ITRA (International Trail Running Association) and was co-organized by the local organization (Carlos Sa Nature Events) and the Portuguese Athletics Federation.
234 Athletes from 38 Nations toed the line at 5am on Saturday 29th October at these Trail World Championships.
Spain's Luis Alberto Hernando won the men's title while France's Caroline Chaverot won the women's.
The event was held on a never-raced-before course in and around Peneda-Gerês National Park in northern Portugal. This was a point-to-point race which consisted of an 85Km distance with 4,650M positive and negative elevation gain. It was a tough technical event, typical of a Euro-Style race with a good mix of all types of terrain which, due to a recent warm spell of weather was totally dry and dusty underfoot. The event tested the top class International field to their limits on an extremely warm and very humid day.
Ireland originally had hoped to send a 3-man team consisting of Tom Hogan, Dan Doherty and Barry Hartnett. Unfortunately Tom was unable to travel due to the late onset of an injury, thereby leaving Dan and Barry to partake in the individual category of the race.
After a blistering start Dan was forced to withdraw from the race at approximately the 40Km mark due to an injury thereby leaving Barry to bravely fly the flag on an excellent solo run to the finish line.
Results - Men:
1. Luis Alberto Hernando (Spain) — 8:20:26
2. Nicolas Martin (France) — 8:30:06
3. Sylvain Court (France) — 8:30:39
4. Benoît Cori (France) — 8:36:25
5. Ludovic Pommeret (France) — 8:44:15
Women:
1. Caroline Chaverot (France) — 9:39:40
2. Azara García (Spain) — 9:45:01
3. Ragna Debats (Netherlands) — 9:47:38
4. Nathalie Mauclair (France) — 10:13:37
5. Gemma Arenas (Spain) — 10:21:11
France dominate World Trail Championships
29 October, 2016 - Gerry Brady
France won both team races and dominated the individual men's race and won the women's individual race. Ireland had entered three runners but Tom Hogan had to drop out of the team before the event due to a reoccurring injury. Dan Doherty was running well early on before retiring. Barry Hartnett finished 138th after running further up in the first half of the race.
Men
1. Luis Hernando (ESP) 08:20:26
2. Nicolas Martin (FRA) 08:30:06
3. Sylvain Court (FRA) 08:30:39
138. Barry Hartnett (IRL) 12:15:44
dnf Dan Doherty (IRL)
dns Tom Hogan (IRL)
Women
1. Caroline Chaverot (FRA) 09:39:40
2. Azara Salmones (ESP) 09:45:01
3. Ragna Debats (NL) 09:47:38