WMRA World Masters Men M35-M50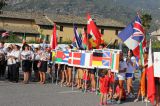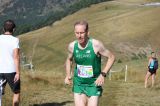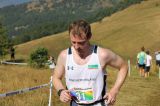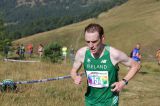 Authors
Becky Quinn
03 September, 2016
https://youtu.be/WcCXT-fN9Dg
https://youtu.be/_H0mNlpMED8
https://youtu.be/URW_y-nZe5E
DOUBLE GOLD FOR IRELAND
28 August, 2016 - Gerry Brady
PHOTOS: https://www.flickr.com/photos/24280411@N06/albums/72157673057420306
Amhran na bhFiann was played twice at the prize-giving for the Men's 35-39 category. Raheny Shamrock Ian Conroy was the individual winner with was a major international breakthrough. Conroy led for most of the race before being passed by two M40 runners towards the end. Behind him Mark Ryan and Brian Furey knew from the many Irish supporters on the course that they were in contention for a team victory and gradually worked their way through to beat Italy by one point. This team win was the second ever for Ireland building upon the win by the M55 team in 2015. There are various ways to explain how we won but Brian Furey passing two runners in the home straight including the third scoring Italian is ultimately why Ireland won rather than finished as gallant runners-up.
Ireland had one runner in the M40 category and Martin Maughan had a fantastic runner to beat many more fancied IMRA runners. In the M45 category Bernard Fortune battled bravely despite not feeling his normal self going into the race and Brian McGuckin battled bravely in the heat. In the M50 Sean Foley made a good return finishing just ahead of Tom Blackburn but sadly a third runner was missing for team medals.
The depth of competition in this race is a shock to Irish runners but also a spur to come back for more!
MEN 35-39 (40 finishers)
1. Ian Conroy (IRL) 01:09:20
2. Zac Freudenberg (USA) 01:10:32
3. Pierre-Andre Ramuz (SWI) 01:10:49
6. Mark Ryan (IRL) 01:12:59
12. Brian Furey (IRL) 01:17:50
27. Gary Bailey (GBR) 01:31:58
40. Darren Herron (GBR) 02:14:12
MEN 35-39 team
1. Ireland (1,6,12) 19
2. Italy (4,7,9) 20
3. Switzerland (3,11,16) 30
4. Great Britain (8,27,33) 68
MEN 40-44 (50 finishers)
1. Cesar Costa (POR) 01:08:53
2. Jonathan Wyatt (NZL) 01:09:15
3. Giuseppe Antonini (ITA) 01:14:59
32. Martin Maughan (IRL) 01:31:53
MEN 40-44 team
1. Italy (3,4,6) 13
MEN 45-49 (49 finishers)
1. Daniele De Colo (ITA) 01:10:04
2. Martin Cox (GBR) 01:13:30
3. Cristian Badini (ITA) 01:15:30
27. Bernard Fortune (IRL) 01:33:12
35. Brian McGuckin (IRL) 01:38:44
MEN 45-49 team
1. Italy (1,3,4) 8
2. Great Britain (2,9,19) 30
3. Germany (10,11,17) 38
MEN 50-54 (61 finishers)
1. Franco Torresani (ITA) 01:15:05
2. Luciano Bosio (ITA) 01:16:52
3. Martin Obexer (ITA) 01:17:40
17. Sean Foley (IRL) 01:27:21
22. Tom Blackburn (IRL) 01:28:01
MEN 50-54 team
1. Italy (1,2,3) 6
2. Great Britain (9,11,19) 39
3. Czech Republic (12,16,45) 73