GOAL Relay Race - Killiney Hill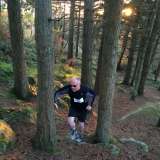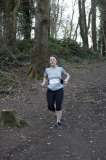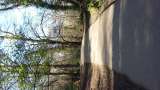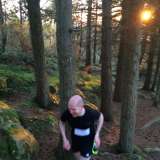 Authors
Peter O'Farrell
16 April, 2015
18 Volunteers. 60ish runners. The canny volunteer gets in early as this was a handy one well organised by Brian O'Murchu and his team of stalwarts with a punchier hillier new shorter route adding spice to the event. (2.2km and about 95m ascent for the curious)
The GOAL relay is fantastic method of giving money to Charity, getting some exercise in the fresh air above the Irish Riviera and most importantly meeting new people, with the random* nature of the draw for teams ensuring a mix of ability throughout the event.
There were mutterings about Price Waterhouse Coopers being called in to inspect the transparency of the randomiser in the draw process on their into Montrose for the Lotto draw as the first team called out appeared to have collected three of the speediest runners available on the night - not that it's super competitive or anything....
Sure enough, Team 1 imperiously swept to victory but not before Graham of Team 5 gave their first runner a run for his money (all of which very generously went to the worthy charity GOAL)
The sun shone brightly.
Ronan Costello of team ? had a great run on Leg one, many many doggies were surprised to see a herd of runners interrupting their evening constitutional and the new route ensured everyone was home before dark.