European & Youths Trials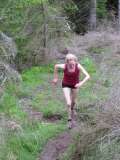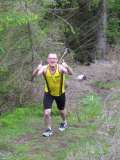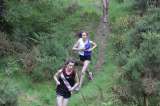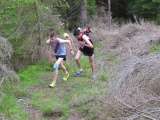 Authors
European & Youths Trials
07 June, 2014 - Gerry Brady
The trials for the European championships, Snowdon, and the International Youth Cup were held in good conditions in Crone Wood. Junior women and Youths ran one lap (3.48 km), Senior women and Junior men ran two laps (6.48 km), and Senior men had 9.48 km. The course has a steep climb for around 700m and a long gradual descent.
Killian Mooney (DSD) continued his good recent form with a convincing win in a fast time of 29:45 which was inside the previous best times set by James Egan (31:04) and Hugh Armstrong (31:18) in 2011. William Hynes (Swinford AC) won the Youths trial from Ruadhan O'Grada (DSD) and Tadgh McGinty (Swinford AC). Hynes won in a time of 15:43 which was 35 seconds slower than Killian Mooney's winning time in 2011. O'Grada was making his debut in a mountain race and he ran very well to separate the two Swinford runners in a competitive race. Aoife Mulroy (Swinford AC) won the Girls Youths trial from Tullamore Harriers athletes Emily Grennan and Cara Todd. Her time was 47 seconds slower than Louise Hill-Stirling's 2011 time. All six athletes are now in contention for selection for the International Youth Cup in Italy in late June. A record 17 countries will participate with the USA making their debut. Ireland has previously won both the boy's and girl's teams.
Kate Cronin (Raheny Shamrock) won the senior women trial from Laura Shaughnessy (UCD). Cronin's time was a tantalising six seconds slower than Sarah Mulligan's 2011 record. Mulligan and Sarah McCormack (Clonliffe) were given pre-selection. With Brian MacMahon (Clonliffe) and Eoin Flynn (Rathfarnham) pre-selected there were only two places on offer for the senior men's trial. It quickly turned into a dogfight between Mark Ryan (Rathfarnham), Tom Hogan (Sliabh Buidhe Rovers), and Ian Conroy (Raheny Shamrock). The leading positions changed as the laps unwinded but eventually it was Hogan who won by 22 seconds from Ryan with Conroy third. Hogan's time was 17 seconds slower than Barry Minnock's (Rathfarnham) 2011 time.
Boys Youths
1. William Hynes (Swinford A.C.) 15:43
2. Ruadhan O'Grada (DSD) 15:56
3. Tadgh McGinty (Swinford A.C.) 16:04
4. Oisin Quinn (Mullingar) 16:38
5. Oisin Donnelly (Omagh Harriers) 16:49
6. Christian McKenna (DSD) 17:16
7. Matthew Molloy (Tullamore Harriers) 17:43
Evan Flynn (Tallaght A.C.)
Shane Bracken) Swinford A.C.)
Girls Youths
1. Aoife Mulroy (Swinford A.C.) 19:41
2. Emily Grennan (Tullamore Harriers) 19:59
3. Cara Todd (Tullamore Harriers) 20:41
Junior Men
1. Killian Mooney (DSD) 29:45
Senior Women
1. Kate Cronin (Raheny Shamrock) 33:14
2. Laura Shaughnessy (UCD) 35:15
Senior Men
1. Tom Hogan (Sliabh Buidhe Rovers) 41:18
2. Mark Ryan (Rathfarnham) 41:40
3. Ian Conroy (Raheny Shamrock) 42:01
4. Brian Furey (Rathfarnham) 44:20
5. Stephen Cleary (Clonliffe Harriers) 44:30
6. Rob Cleary (Clonliffe Harriers) 45:30
7. James Kevan (Clonliffe Harriers) 48:05
Adrian Donnell (Omagh Harriers)
Emmet Jennings (DSD)