Scalp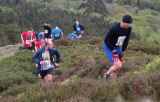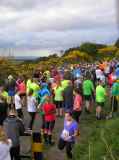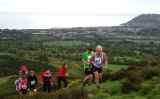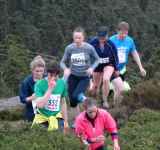 Authors
Peter O'Farrell
08 May, 2014
Sli Cualann (10-17-20=47) and Crusaders (12-18-22=52) showed the value of packing well with a close tussle for second place but Rathfarnham WSAF (2-5-24=31) took the team win on the day with the two top ten finishes of David Power and Brian furey being well supported by the welcome return to the hills of Aaron O'Donohue.
GEN (Great Eastern Navigators) kindly provided the map of the area without which we couldn't set the course and they were well represented by Alan Ayling, Ted McCormack and Yvonne Bell.
Parking fields are the way forward so if you know of a friendly landowner near a hillrun get onto them!