Wicklow Way Race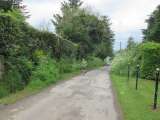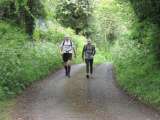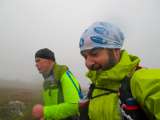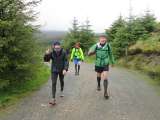 Authors
Grellan McGrath
31 May, 2014
http://solorun.blogspot.ie/2014/05/in-pursiut-of-little-yellow-man.html
Wicklow Way Solo 2014 -- There and back again -- A hobbits tale
31 May, 2014 - Paul Croke
-- Wicklow Way Solo Race Report –
2014
Firstly apologies, trying to make this brief is impossible but its as condensed as I could manage.
I wasn't going to write a Race report but after the way the day of running up and down Dublin, Wicklow and Finally Carlow ended, it does have highs, lows and everything in between and it is the longest ive run to date by quite a bit.
The build up to the day wasn't done in days or weeks, not even in months. Psychologically, and I will need to use this word again but psychologically I was built up to this point over the time I started running abt 4 years ago. I have always been at sports in some shape or form, mostly soccer and I did enjoy the odd 5k here and there years ago. A friend of mine in 2010 had signed up after 21 weeks of training for the Dublin Marathon. Sounded like a plan and I decided if I could run 10k I could run 42k and signed up myself. Obviously this was stupid but I always maintain what doesn't kill you etc. 3 weeks previous I had ripped my groin soccer training and couldn't walk properly, lovely. It came around pretty quick and although was still sore I said i would head up and give it a shot. A tragedy had ensued just previous to the race and I had decided was going to finish it one way or another. I was destroyed after 15 miles but made the 26 in 4hr 30mins. I wasn't tired but my legs were fecked. Ok so I can run it seems, but the days after the elation had worn off what was left was the residue of the battle I went through that day, and it was as much in the mind as the legs. You can do whatever you want I thought to myself, imagine if you had trained. Since then there have been about another 10 or so marathons, countless runs and the latter progressed into tough hilly marathons, I don't get as much from the flat anymore and I liked the more scenic runs, trails hills valleys lakes trees you get the drill.
Last year I went up to Wicklow after signing up for the Wicklow way ultra, 52k I think and 10,000ft elevation gain. That day out was Artic conditions and I couldn't believe what had happened until at home that night. Finished in 7hrs after going through all sorts of emotions and just loved every second of it. I went up again early this year and in much nicer conditions completed it again in a better time. Lots and lots of hours put in since then brought me to the point where I used stare at the link, 'Wicklow way race 127k' , thinking, be grand sure you can run for a few hours no problem, just keep running for another few.
8 people ran the Wicklow way route last year in its first year and 28 had signed up this year. I knew none of these people, and as I checked around facebook just previous to the race, I realised what a serious bunch of individuals I would be heading into the wilderness with. Some had support crews on the day some didn't, I was just happy that my good pal Ian Barry was willing to drive me up Friday night and collect me Saturday evening. Got there just before kick off, so handshake from Ian and he was gone. Ok its on now.. After kit check and 5 mins spent reading the Wicklow way map, as I said I was on my own, i was glad to get running at midnight. The forecast was torrential rain for 8 hours so no point in moaning about it that's what we have skin and clothes for. From Marley park it was a few k uphill until we had a fantastic view down over Dublin, which I would have missed until the guy I was running with said turn around and check it. I had never Run in the dark before unless running around town after a night out is counted, which I realised it is not. No street lights, no moon tonight, and if my headlamp goes out its trouble so I stuck with a group abt midway in the pack. The first checkpoint was Crone woods and I had planned on getting here in 2hrs. The tarmac roads were a river of water and the section so technical in the dark it was slow going. . Just to add it is constant uphill and downhill along this entire route hour after hour so you should get some sort of game plan going. In between these groups I realised just how useless my headtorch was, it was just too foggy out and my glasses the same. I can see perfectly well with no glasses in the day but in the pitch dark I kind of needed them jumping about over rocks and the like.
I left the group I was with to pursue the group ahead as I could see their headlights shimmer through the trees. These sections are technically very difficult in the day and with water and mud underfoot navigating these downhill rocky sections in zero visibility was dangerous at speed. Not long before 3 hrs got to Crone. Quick drink of water and start the accent onto the infamous Djouce mountain. I knew this section from the previous 2 days out here but when your visibility is almost zero and your soaked into the skin you need to concentrate. I could hear Powerscourt waterfall off in the distance, it's the tallest in Ireland and its all I could hear as I moved uphill. There was a cliff edge somewhere up ahead so I decided to walk and not fall off it. Great idea, before I knew it I was staring over a sheer drop into darkness thinking I would love one of those 1 million candle torches right now.. Up and up I go constantly looking for the Wicklow way markers we must follow. The little yellow man is your friend. I met Tim soon after, he had went the wrong way and was walking back toward me when I informed him no you're on the right route.
So on we went to start the decent down to the river at the bottom of Djouce except wait, we were already in a river. Floods had turned it into a free flowing ankle deep rocky river with no discernable route and little visibility. Steeply but swiftly down we went until the bridge was on top of us and as I looked into the water I had a thought, if the rain gets worse ( If its possible ) that bridge will be under water soon. The climb up the mountain ahead was again up ankle deep water for a few kilometres until we reached the boardwalk on top of Djouce. It was hammering rain down and splashing water up and why have I still these damn woollen gloves with me. They could substitute as 2 water carryers with what I could squeeze out of them, but they were actually keeping my hands from freezing. I hadn't spoke with Tim much as we just couldn't, it was head down one foot after the other. The benefit of the darkness is you can convince yourself it's not uphill at all when in fact its quite a hike. Tim took the lead position and I followed his feet for 40 mins or so. I didn't look up once, why bother. Wet cold and awaiting the dawn it eventually broke around 5am as we moved speedily down the boardwalk toward the end of all I had seen of the Wicklow way before. The next 90k would be new to me and I gladly awaited the challenge ahead. Myself and Tim had a quick chat about how pleased we were to see daylight and still in good spirits. Surely we have a few hours of no rain now ? I can't say clear skies as they were filled with grey clouds. The next 15 or 20 k were done pretty speedily and I was impressed with Tims downhill ability on the sleepers, they are only a foot wide zig zagging through endless forestry of steep accent and descents. I liked this section and we made great progress.
We got chatting about everything running and when I heard Tim had run in the Thames 100 miler. David Sheridan recently done this and I know how hard it was. I was thinking you won't find any spoofers up here today. The section leading up to Glendalough and our 2nd checkpoint at 51 km was open muddy fields and pathways and a pleasure to run through although I was feeling a little down as the wet had started to dry with my body heat and it would obviously sucking up energy. Past spruce plantations and open forrest floor full of toadstools, it soon condensed into a half k section that reminded me of Lord of the rings… I don't know why this thought materialised here, but the left and right were trees and encroaching hedgerows, with the top overhanging, as if I was running in a nature tunnel. Over a wooden bridge and in no time an unbelievable Vista of the two lakes of Glendalough surrounded by eerie fog and overshadowed by the Derrybawn mountains. Tim told me to stop and take it in. I liked this guy.
We were in good spirits passing down through the woods and got to Glendalough checkpoint at 7am. Just beautiful and magical descending into the valley. Getting fresh socks and a dry top was a treat. Had a nutella sandwhich, 2 bananas and a seed bar and twix. Topped up the backpack with water and red bull mix and stuck a few jellies in, sorted ! Jeff, Robbie and the volunteers who organised this race are some men, as they are out at checkpoints with your bag drops for the 21 hours the race is on. Jeff told me the next section is two serious uphills over 20k and a flattish 10k, but I thought what goes up will come down, little did I know the downhill would be my enemy soon. Get to Iron Bridge at checkpoint 3 he said, and the back of this is broke. Sound Jeff that's exactly what I planned.
Along the banks of the 2 lakes and up up up we go, this was the norm for the next few hours. About 60 k in my right knee was very sore but I knew what it was, it was from running the downhill sections, there's a tendon on the outside of the knee that after so many kilometres of downhill can act up, 'but it won't stop working' I told myself, if you wanted to be pain free for the day Paul then you should have stayed at home. By now im past my previous longest run by quite a bit and had been struggling physically for an hour or so. Tim mentioned he had stress fractured his foot twice a few months ago and his foot was getting sore. We talked about the psychology of running and that we were almost halfway. Tim had recce'd the route before as had most of the guys here today, it was all new to me, but that's the way I like it to be. Soon enough there it was, the Wicklow way halfway marker, all granite and beautiful with 63.5k in yellow. Ok so Paul you have 16k to get to Iron Bridge, keep the head in the game. I don't use a Garmin or gps and rarely use a watch running at home. I have a very good grasp of distance and time ran by knowing the speed im running, but distance here is a little trickier to formulate its so up and down. Its still wet and humid now and spots of rain, but the sun was making a brief appearance too. I always eat something every hour or two even if it's a seed bar, apple, banana or twix , its enough to keep you moving. Sugary drinks and gels I try stay away from, and I usually rely on water with an electrolyte tablet every 4 hrs with some coca cola maybe. The pain in my left knee hadn't subsided but I had realised I had mentally blocked it out for hours now to the point where it was like running with an itch, I had told my body I wasn't interested. These pains can show up sometimes on long runs and being psychologically strong is your best asset on days like this. If the head goes then the body will be usually just behind it. I know Tim was checking times and distance to Iron Bridge, the 80k mark and 3rd checkpoint, but I didn't want to know, yet again another mind fuck, keep telling yourself its further than you think it is. Convince yourself it is, and when I finally heard 'Paul we are about 5 k out' it was like winning the lotto I honestly thought we were 15 k away.
Oh yeah so the funny side of these days. On top of one of the fire road forrest bits we were walking along after a huge uphill and in the fog up ahead I could only make out what I would describe as a 7ft druid walking towards us with a long staff by his side. Pure dark outline of what looked like the character from Assassins creed the video game. We both kind of slowed up and said em.. can you eh, see that ? . I joked after I wasn't sure if I have the energy to be fighting a 12th century mountain man now. It was a very tall man wearing a huge trenchcoat with the hood up and stick in hand walking past, we chuckled as we set off again. Previous in the day my headlight had shone into 2 sets of eyes on a path in the dark, probably foxes but it startled me none the less, I don't usually see these things. All good fun.
Tim was now debating whether he could continue on or not and said he would make a decision at Iron Bridge. We had both had a few ups and downs and I was feeling good, I just felt for Tim as I knew he had the legs and head for this, but he also didn't want to risk foot injury. More important. He slowed to a halt and as we were only about 2 k from Iron Bridge I went ahead, I actually wouldn't have left him if there was a ways to go, as he had waited a few mins on me to get going again abt 2 hrs previous, but I would just get a little longer time to eat. Down a steep hill after almost missing a turn and into Iron Bridge at about 10 o clock. Well within the time limits. I ate my dinner now and sat briefly after a stretch . Mince, beans, rice, crisps, chocolate, nuts. Luckily I seem to have no issue eating and running. My training run 2 weeks previous was a marathon after a banana,So I should have energy in me after this. Anyway as I thanked Adrian who was volunteering at the aid station, I crossed the bridge doing the maths in my head, feeling an immense strength left in me. I set moving at half marathon pace, this was nuts I thought.
I passed Johan after a few k, Originally Belgian but Irish now, and I smiled and said Hi, as I flew past him down a long sweeping road. " I hoped he was okay as he seemed like a lovely guy and had the biggest legs I had ever seen, like treetrunks I thought but he was cramping bad. This is taken from His Race Report ….
" In the section between Sheilstown Hill and Ballygobban Hill, a runner passed me at speed; he was flying. His name was Paul and I met him again about 20km later coming down Muskeagh Hill. He had been running solid all along but taken a wrong turn which added God knows how many kilometers to his ordeal"
And Johan wasn't wrong, quite the ordeal came next. The next 12-15k is easy and im still flying. If I keep this up I can be home in 16hrs 45mins handy. This is amazing I thought. After 95k of hills I am able to almost sprint along open roads and trail, up and down as if I just left the house ? How ? Who cares, mp3 was now on a while and I was enjoying it, but noticed I was a long while in grassy sections and over gates and streams when I was told it was mostly road ? At about 3 o clock i pulled up and slowed and had just got the most horrendous slap of reality I ever had, you did it now you complete idiot Paul.
I was pushing it out of my mind that I had went wrong and just kept thinking back, did I ? Where ? But I followed every signpost ?? Oh no, please no no… Yes ! .. More than 2 hours at half marathon pace, and the rest, and all the wrong way. "Fuck", I yelled at the top of my voice, and im now on a booreen road staring at the same god damn Windfarm I had passed a few times by now. There was a sheep in the doorway of a cottage house on the left and ducks and a dog in the garden. I would have been laughing but couldn't. Where was I anyway, I rang my brother and friend Ian. Rang my son Justin, had been talking to my Dad earlier. Quick call to Anthony. The signal comes and goes I would have rang all my friends for a chat at this point to get the head out of the bin. Just needed a break and chat for a second it will be fine . Basically cop on Paul my brother said, this will just be another funny story, man up and get to the end you can do it.. Ok thanks I will I said.
I met up with Johan again he had been walking and pushing hard while struggling with his feet and we were together again after all my hard running, there is serious time lost here. Can I even make it in 21 hours now ?. I must have looked a bit distressed as I told Johan my story, he sympathised and said keep going so on we walked. Into Dying cow at 100k mark and got some sandwiches and coke. Tim was here and a lady who gave me food I never got her name, We had a chat and on I went. 27 k still to go and I had planned to be finished in abt 2/3 hours so was starting to struggle, the back of my right knee was aching, there won't be more fast running of any kind now. I had landed on a rock jumping over a gate a few k back and knew I stretched something in it. Maybe there will be no running at all. On we pushed, myself and Johan after I had got lost again mind, we were still 5 hours out now but couldn't waste time. Up more hills, down more hills and the Raheenakit checkpoint we approached after a long slog was gone. Jeff had met with me on the road and said "look if anyone deserves to finish its you after what happened ,but keep on moving". Some water and on again.
Fast forward to about 10 k from Clonegal and both myself and Johan are struggling big time. Will we make it in under 21 hours, "this doesn't need to be happening" was constantly, and angrily banished to the back of my mind. I was trying to think, how can I get about running the last few k. The uphill was finally, after god knows how many kilometres, annoying me. Right Leg wasn't happy with the straight position anymore, this sucks now a little. The map Johan had, showed a turn to the right at the bottom of a long downhill but there was no Wicklow way markers ? Can't be happening again ah here ? Johan leaves out a blood curdling Fuuuuuuuck, and starts running back uphill. The man couldn't run but off he went as I slogged along back uphill after him like his sheepdog. I now am in limbo, but soon enough he was back my way and on past like a man possessed. He actually looked it.
Another runner was catching up, for the life of me I can't remember his name, ( Ronan I think ) but we chatted and he decided we should take the right turn and just hope for the best. One more mistake and its gone. Fact ! A few minutes later we see a Wicklow way sign and then Clonegal 3k ! 3 kilometres left and 35 mins to make the cut off. Now as any Irishman knows, a sign that says 3k could be out by a distance of 1k, its funny but today its not helping. On we went, but we will need to run at least 2k I thought, and we did. My new friend hadn't made the last checkpoint in time, he would not get the Coveted 'Granite Man' if we make this now. But he stopped running when I couldn't run and stayed with me towards the end. Ultra runners are close knit group I was finding out. Ian Barry my friend and Lift up from Waterford and home pulled up and opened the door, he presumed I could be brought to the end. No ive to reach the village I said, "almost there keep going" and he drove away. We laughed now how funny would it be to get in a car half a kilometre from the finish haha. " Just around the corner lads" we heard, and then it was done.
Total distance in or around 150 kilometres. Total Elevation gained in or around 11,000 feet. Total time 20 hours 50 minutes and 10 minutes within the final cut off ! Not bad at all. Now I just wanted a tracksuit, a fresh top and into Ians car asap to get home. But not before a huge congrats from Geoff and Robbie and bit of banter. A quick high 5 and picture at the Now Infamous Wicklow way plaque. I collected my headlight and some other items I had left in drop bags and finally the Wicklow way granite plaque was mine. Job done. Time for beer…..
Huge thanks to the Organisers, Volunteers and well done everyone that competed. I will be back next year with bells on. P.S… Don't put it on champions league night next year :)
http://summit2summit.wordpress.com/2014/05/29/the-wicklow-way-race-may-2014/
29 May, 2014 - Gareth Little
http://summit2summit.wordpress.com/2014/05/29/the-wicklow-way-race-may-2014/
Johan Dehantschutter
27 May, 2014
"This is not what I signed up for" I said to Donna McLoughlin as we met about 30 minutes before the start of this epic race. By the way she looked at me and responded in a very concerned way "Oh, really!?", I felt compelled to expand further "No, I mean the weather; I did sign up for this race!". This was a dreadful night. I got to Marley Park shortly after 10:30pm and by the start of the race at midnight my feet were already soaked – not a good omen. My mood lifted for about a minute when, at registration, Jeff handed me my race number and stated "You're number one!". If you wear race number 1, the least you can do is finish, right?
Since my longest races so far had been in the 50-52 km realm (WW Ultra and Art O'Neill Challenge), I was jetting off into the unknown and my aim for this race was simply to finish within the time allocated. My strategy for the day was equally simple: run the downhills, walk the uphills and play it by ear on the flats. The important thing was to make the cutoffs.
I ran out of Marley Park and up to St Columba's school at the bottom of Kilmashogue, then I started to walk. I felt I had to keep to my strategy and rein myself in. Quite a few runners passed me on the way up but as I was walking fast, they were not pulling away very much. The rain was heavy and the visibility atrocious. The light of my headlamp was being reflected against the rain and my glasses were wet on the outside and steamed up on the inside – a lose-lose situation me thinks! Even at this early stage of the race I left the trail and walked straight into the ditch a few times as I was trying to wipe my glasses; not good. Anyway, my fast walking was somewhat effective as I reeled a few people in and after the turn for Fairy castle I didn't see anybody until close to Boranaraltry Bridge. I thought I would have been bombing down the first mountain (Fairy Castle) but a combination of poor visibility and very slippery ground resulted in me not running much faster than I would have walked.
For the next while, I moved in and out of small groups of runners until they all sped up in the last kilometer before the first checkpoint at Crone Woods. "No need to rush" I said to myself, you'll make it before the first cutoff which is all that matters. I got there, last I think, but with 5 minutes to spare. My drop bag was easy to find and I extracted 2 bottles, a couple of ham brioches and a banana which I ate on the way up what was to become the most challenging section of this race. On the way up Djouce the visibility was virtually nil, the rain was torrential, literally of biblical proportions, and this transformed the side of the mountain into one big stream. My feet were submerged the whole time; it was like walking upstream in a fast flowing river. The wind picked up as well, as it always does on Djouce and I got incredibly cold. I was shaking hysterically, clearly hypothermic. One part of my brain was telling me "just lie down here, it's OK" and the other "you have got to keep moving or you're just going to die here". I had another top in my bag but it would have been impossible to stop there in the lashing rain, unpack my bag, undress and add another layer. I just had to keep working hard to generate heat.
Although my gloves were waterproof, water had flowed from my sleeves into them to the extent that I ended up with 2 heavy water balloons at the end of my arms. As the gloves were waterproof, the water, once in did not flow out and when I closed my hands into fists to flush the water out, it simply gushed into the sleeves of my jacket soaking me to the elbow and above. I eventually picked up something shiny in the distance and gathered it was the hi-viz jacket of another runner so I gave everything I had to catch up with him and to stick with him like glue for the next few kilometers. My thought at the time was that I was possibly on the verge of having to ask for help and I wanted to be near somebody. I completely lost track of where I was, just sticking to the guy in front. We were going up and up seemingly endlessly and I thought that he was probably lost and that we were going to end up at the top of Djouce. I was straining my eyes to try and spot that one all important WW marker post on the side of Djouce. I think the guy saw it at the same time as I did. If we had been looking right during that critical 10 seconds window we would have missed it. I stayed close to the other runner up to the board walk and then let him pull away. Chasing another, obviously much stronger runner, in these conditions had left me absolutely drained and I was still shaking uncontrollably with the cold. At this point, however, I knew that I would make it down the hill.
It took another 10km of running, until after Old Bridge, for my body to have generated enough heat and recovered enough so that I could afford to stop, seek shelter under a large tree and add another layer under my jacket. There was nothing else I could do; this was the only additional layer I had and I had to keep the gloves on as despite the fact that they were soaked, they still offered more protection than no gloves at all. I kept a decent pace up to Glendalough checking in about 50 minutes before the cutoff. The lads had a good laugh at my drop bag which was like a manna from heaven, so full of goodies was it. I only took the drink, a couple of sandwiches, a banana and a bag of crisps out, and left the rest to be given away to other runners who might need it.
As an aside, my drop bags were a thing of beauty. O'Brien's off-license cloth bags (surprising how many of those I had in the boot of my car..) with large typed up labels and sealed with an easy to peel loop of duck-tape, they contained an array of goodies hard to equal I imagine. It is now clear that I had packed far more than I would ever need but not knowing what to expect from an event of this magnitude I had preferred to err on the side of caution.
Another thing started niggling at me then. I had taped the balls of my feet and my heels with zinc oxide tape as a blister-prevention measure. Unfortunately, this type of tape is not extremely adhesive and, on my left foot, had obviously detached itself and was rolling into my sock creating quite a bit of friction. The rain had temporarily stopped now and shortly after passing the Pollanass waterfall in Glendalough, I decided I had to bite the bullet and stop to inspect the damage. I did not want to waste too much time so I only took off the left shoe, discarded the tape and checked. It was not so bad, the area was red and tender but a full blown blister had not developed so I simply dried my foot, applied a blister plaster and refitted the old, soaking sock. I had another pair of socks with me but gathered, rightly or wrongly, that since my shoes were soaked and more rain was about to fall again, new socks would just end up the same as the old ones within minutes..
At the half way mark, in Drumgoff, I met one of the volunteers (sorry I don't know your name) who offered me a rasher sandwich. He told me he had just been cooking the bacon at the back of the van. At first I declined but then, within half a second, changed my mind and gladly accepted. OMG, with plenty of red sauce and sandwiched between 2 slices of soft white bread, bacon never tasted so good. My body had sent me a message there and my brain had been right to listen..
The body was hurting now and I was glad to reach Iron Bridge, 25 minutes ahead of the cutoff. My quads were seizing but I decided that I would keep my running/walking combination up until 85km. That would be more than 2 marathons back-to-back and a milestone to celebrate. In the section between Sheilstown Hill and Ballygobban Hill, a runner passed me at speed; he was flying. His name was Paul and I met him again about 20km later coming down Muskeagh Hill. He had been running solid all along but taken a wrong turn which added God knows how many kilometers to his ordeal.
As Paul and I walked for a bit I realized that we had reached the 100km mark but, checking the map, we were still about 4km from the checkpoint at Dying cow. I had been taking it easy for a while but suddenly the pressure was on and we pressed on to make it to the checkpoint with only about 7 minutes to spare. Pfew, that was close! A glass of coke at the checkpoint was all it took to spur me back into action and start climbing Cronelea Hill. Fifteen minutes later, Paul, looking definitely better now caught up with me but then disappeared a few minutes later when I had to root through to my bag to find my phone, remove it from its protective sock (don't ask) and plastic bag and answer a call. He came from behind once again as I was reaching the top of the hill at Raheenakit. He had taken a wrong turn again.
I never found out where the Raheenakit checkpoint was supposed to be as Jeff had to leave it to deal with an issue but he met me on the way up and I was able to grab one last bottle out of my drop bag. Paul and I walked together from then on, around Moylisha Hill and up Urelands Hill; the last hill before the last 5km on the road. The pain in my quads and on the ball of my right foot was really crippling despite having popped in a couple of Nurofen tablets an hour earlier.
Something went wrong coming down Urelands Hill; according to my map (purchased back in 1999) we should have met a junction a good while back but nothing was forthcoming. I thought we had got it wrong, so close to the finish. At this point an overwhelming, irrepressible rage took hold of me; failing so close to the finish was not an option, it just was not going to happen. I roared and cursed, again and again. The adrenaline was pumping through my veins and suddenly the pain was all gone. I ran like a lunatic down the hill, came across a junction and looked left and right. There were no WW signs whatsoever to be seen. I ran left for a couple of hundred meters, than right for a few hundred meters. Nothing! I couldn't believe it. I turned back and ran back past Paul and up to the top of the hill where we had come across the last WW sign more than 20 minutes previous. Just as I was reaching the junction I met another ultra-runner who told me that he had just passed that junction and that the arrow definitely pointed down the hill; this was the right direction. I thought I was going mad. I then pelted back down the hill, turned right at the unmarked junction and legged it until, eventually I reached a road. A van was parked there and a couple of the race volunteers were in it. I asked "Is this the way to Clonegal? How far is it?". The guy wasn't too sure and ventured "5 miles?..". My heart sank. I showed him the map and where I thought we were. "It can't be 5 miles" I said, "it must be 5 kilometers!!". The guy was as confused as I was "yes, 5km, you may be right..". I thanked him and ran for my life. Shortly afterwards a road sign came into view and it read "Clonegal 5km". I glanced at my watch and breathed a sigh of relief "OK, calm down, you're going to make this..". I kept running though, fearful that a random twist of fate would trip me at the last hurdle. It is only when I saw the Clonegal sign at the entrance of the village that I finally relaxed. Although I wasn't racing anybody, I will always refer to this episode as my sprint finish as, after over 120km on the go, I ran 5 of the last 9km at a pace of less than 5 minutes per km. It just goes to show the power of adrenaline as a performance enhancing substance. Maybe this is the next exogenous EPO..
Lessons learnt?
1. Too much stuff! I carried a camelback bladder filled with 1.5l of water without touching it until after kilometer 85. Until then I only used the bottles attached to the front of my back pack and one which I held in my hand. This was plain stupid and certainly contributed quite a bit to the tremendous pain I experienced in my quads.
2. Do the recces. I know why I didn't recce the last part of the Wicklow Way (too far from home, lack of time, etc..) but this is where things went pear-shaped; if I had done the recce, this would never have happened..
3. Give trekking poles a go. Quite a few of the top guys were using them on Saturday (as do most competitors in the mighty UTMB) and I can see how they would help both to ease the load on your legs going upwards and to reduce impact on your quads going downwards..
Many, many thanks to Jeff and Robbie for organizing this epic event and being there for us all the way through the day (and night).
Now, what could I possibly do with these 3 UTMB qualifying points?
Donagh McGrath
27 May, 2014
Wicklow Way Race May 24th 2014
From the moment I heard about this race last December I was hooked. I loved everything about the idea. The challenge, the route, the fact that it was so local - the start line was five minutes from my house, and the "smallness" of it – no razzmatazz or big-event hoopla. I liked that. Oh yea, and there were nine starters last year so I reckoned a top ten finish might be on the cards.
After a few years of triathlon I was ready for a change & a bit of a rest. Swimming long distances was always the hardest thing for me. A bit of jogging in nice scenery – how hard could that be? Even a fool knows you can't drown on a mountain. Eh.....wrong!
You see the problem was I really hadn't a clue about trail running or ultra-running. I'd done a couple of Art O'Neill's. The first time I'd walked it in a guided group. I'd bought two entries as a Christmas present for my wife – I don't know, maybe we weren't getting on very well at the time. It took more than fourteen hours and it nearly killed me. The second time I ran it – it took more than 8 hours but bizarrely was much easier. That was the first time I ever heard the name Eoin Keith. He clocked a time almost three hours faster. He must have cheated. It wasn't possible otherwise.
Since then I'd come across Eoin a couple of times for work so I asked him about the Wicklow Way Race. I got the best piece of advice of the lot.
"If you're interested give it a go."
Armed with this detailed training plan I set out on a route that took me through another Art, the Donadea 50km, then the WW Ultra – I thought I'd seen the worst Djouce had to offer that day. Eh....wrong again!
I met James Cahill while out running near Ballinastoe one day and he told me about East of Ireland Marathons. I did one in Lusk and some guy called Don Hannon was manning the aid-station. I ran to Glendalough from Marlay and bumped into Laurence Colleran & Paul Daly in the hotel afterwards. Little did I know what a stroke of luck that would be. (Thanks to Steven Brennan for the jacket that day – I was freezing). I went to Ballyhoura for the Mountain Marathon and came across a guy called Robbie Williams. Everywhere I went, good atmosphere, great peopIe. I went straight to Limerick and lined up for the Limerick City Marathon the morning after Ballyhoura. This was the big training weekend – the peak - 3 weeks to go to the start line and I was doing back-to-back marathons....and that's where it all started to go pear-shaped....
One of the things I've not been able to get my head around is the amount of mileage trail runners seem to be able to clock-up. On the flat I was grand but long runs on the hills would leave me sore for days – I found downhills particularly tough on the legs. With Ballyhoura still in my legs I got 23 miles into the Limerick run but by then the ball of my left foot was very sore. For once I did the sensible thing and walked the last three miles but the damage had been done.
I did no running for the next fortnight. One last recce needed to be done though and with just a week to go I jogged the route from the Glendalough carpark to the boardwalk at Mullacor. By the time I got back to the car I was hobbling. I was out. The idea of running 80 miles 7 days later was utterly insane. Only a madman would even consider it. I bought a pair of Hokas.
If you don't know what Hoka's are - they're like a glam-rock platform-boot trail runner. They look ridiculous. I slept in them. I lived in them. Strangers pointed at me. Children laughed as I passed them on the street. My own children laughed – said I looked like one of the characters from the US sitcom Modern Family – I didn't know which one but I reckoned it wasn't good.
I jogged about 5k around the trails in Bushy Park the night before the race. The shoes felt weird – like running with sponge cake strapped to your feet. I was so far off the ground the air felt thinner - I felt I was on a high-altitude training run. And it was a huge risk - but the only alternative was to pull out of a race I'd now literally started dreaming about. They were weird – but they were my only option.
So, armed with the certainty of the perfect preparation I arrived at Marlay Park in perfect conditions for a long night of running. Rain was hopping off the carpark surface as my wife parked the car. The headlights picked out the hardiest of men (and one woman) in shorts and light jackets standing around chatting and laughing. The possibility that I was out of my depth crossed my mind. If I'd known what it would be like up in the mountains I might have cracked.
Deep breaths....out of the car. At registration I finally meet the great Jeff Fitzsimons – it's good to put a face to an email. There's Paul Daly – howya Paul. Paul takes a photo of me and Eoin Keith – me and the World Record Holder for the event - I like that. There's Laurence Colleran – howya Laurence. Then the group photo – 29 runners at the starting wall. Luckily it's too dark for many people to notice the Hokas and laugh at me. And all the while time is passing - until suddenly Jeff gives his short briefing and before I know it – we're off.
(Jesus wept – is this a report or a book? I've almost two pages written and the race has only started.)
Through the park in the shelter of the trees and the field starts to spread out. It's relaxed and jumbled. I'm jogging with Laurence and we fall into step together. Neither of us has done anything like this distance before. We decide to be conservative – particularly early on. We aim to hit the Crone Woods checkpoint in about 2:45 just a little inside the 3hr cut-off. We could hunt down the leaders later if we were feeling strong. Up Kilmashogue – Donna McLoughlin goes past with one or two others. Best of luck – bit of a chat. Gone. You Go Girl - We wouldn't be seeing Donna again.
Out onto the open hillside and the technical section over the Fairy Castle. The first real test for the Hokas – I'd come crashing down here a few times before and I was worried the platform soles wouldn't handle the terrain. They held up OK! The wind and rain were bad but manageable here. Confidence rising – only 77 miles to go.
Tibradden – our first wrong turn and bizarrely on a wide junction on the section of the route I knew best. It wasn't just the rain. We were in the clouds. The headtorches were reflecting back at us and visibility was awful. The main fire-road veered around to the right and we followed it instead of going straight on up the hill. Luckily within minutes we were heading downhill when I knew we should be climbing. We retraced our steps. No real damage done but don't let it eat away at your confidence. If we could go wrong there then we could go wrong anywhere. There's bits of this route I've never even been on for God's sake. Deep breaths....calm....on we go.
Crone – about 2:45. Comfortable timewise. Feeling OK. We know that the cut-off for Crone is the tightest of the lot so we take it even easier as we head up towards the top of Powerscourt waterfall and again out onto open mountain.
Djouce. I have been on this mountain many many times in all sorts of weather. The day we got married we climbed it and drank champagne at the top. On the Wicklow Way Ultra earlier this year we had gales and hail and freezing cold. I thought I'd seen the best and the worst of it. Tonight it's almost biblical in its intensity. The wind and rain are bad enough but the trail is actually a river in places. It's above the ankles of even the Hokas. Without their extra height the notion of drowning on a mountain mightn't be as ridiculous as I thought.
I can't see where I'm putting my feet. We trudge onwards. There must be people just ahead of us and just behind us on the open mountain but you can see absolutely nothing. If I was on my own I don't know if I'd have kept at it.
But it's a funny thing. When I'm cycling or walking I hate heavy rain. It really gets me down. It's nowhere near as bad though when I'm running – particularly trail running. I think the concentration needed for the job at hand means you don't have time to be miserable.
On to the boardwalk and down the far side. A hotspot on my "good" foot is bugging me. Better stop now before it gets worse. In the trees beyond Djouce we stop but the blister plaster won't even pretend to stick. I daub on some vaseline instead and hope for the best. Again. Focus. Deep breaths. Don't think about running in new shoes or what lies ahead. Onwards through the gloomy dawn. Laurence points out where he lives below us in Roundwood. One of the kids has chickenpox. That's tough. We chat as we jog onwards but I'm struggling now and I try to get Laurence to head-on but he stays with me.
Into Glendalough. 06:45 or so. Jeff is asking if I'm OK – telling me I'm limping. I know it but I've been blocking it out. I know deep down I'll never finish this but decide to keep going until I miss a cut-off – I'll die with my Hokas on. Let them laugh at my funeral. I change into dry socks quickly - thanks again Laurence – grab a sandwich and tell him he'll catch me. I'm worried I'll slow him down and want to be the one to break the link to make sure he doesn't hang on too long. I've an hour to spare on the cut-off time and my only focus is Ironbridge. I've got 5 hours. I give myself four - max. I want to keep at least the hour in the bank. Up the fireroad munching a turkey-roll. There's Mark Melia and a couple of others I don't know. In my book Mark's a strong runner – if I'm here the same time as him I'm doing OK - feel a bit better. Laurence catches up. We chat and he passes on.
Over the top at Mullacor and down the rocky steps. Leg very sore on the steep downhills but not so bad on the fireroads. Glenmalure in under 2 hours from Glendalough. I grab a water bottle from a decent man & his son from Northern Ireland and break two Solpadeine into it. Yum yum – performance enhancing drugs.
Just down the road Jeff and Robbie are pulled up in a van at the halfway mark at Drumgoff. Quick chat as I pass – they offer Coke – no thanks, jaffa cakes – no thanks, I'm not stopping.
How about a rasher sandwich they call after me as I'm ten yards beyond them up the trail. I leave skidmarks on the stones as I turn around to take it off them. Thanks lads.
The long long drag up Drumgoff and then the steep track I'd been dreading. Even in dry weather on recces it had been boggy. Today it is like wading through slurry. Out onto the road and the long drag up over the hill. I make it to Iron Bridge in under four hours. There's a gang there. Pol O'Murchu and Mike and Gareth Little are running together and Laurence is taking a break with his wife and kids who've come to cheer him on. I change the soaking wet socks again – I offer Laurence his old ones back but he declines to take them for some reason. I grab a sandwich and head on again. I still have the hour in-hand, plus a little more now, on the cut-off.
The top of the hill beyond Ironbridge is a real landmark for me – the last big climb & it's also about 84km – 2 marathons done, "just" one to go. If I can get there with an hour to spare, then the cut-off's get more generous and there might be a chance. A glimmer of hope. Focus. Stay strong. I text home from the summit. Tell them I'm doing great – feeling strong. Feels good. Mark Melia and Laurence pass me again.
Out onto the first long road stretch. Jogging steadily down a long hill. The steeper downhills are sore now and running the steeper uphills is no longer an option. Keep it steady as possible but the road is hard on my leg and I'm overcompensating. Off the road and down a short, but steep farmtrack – I jar my knee. Christ! What next?
Mark Melia's brother Frank is at the bottom of the track. I've never met him before. He saves me for the first - but not the last time. Nurofen and coke. There's a pleasant - flattish – section then – first on a country lane, then grassy fields and farm lanes. It's long but uneventful and the Dying Cow must be getting close. The first relay runners pass me here. I hold a gate open for the first guy. He shouts his thanks and encouragement. He strides strongly on. I shuffle after him. To use the word running to describe what the two of us are doing would imply we are engaged in the same activity – we're not!
Back on the road and Frank Melia's there again. He gives me another two Nurofen for the road. I stick them in a pouch – they boost my confidence. The smallest things help now. We've more than 100km done and it's mind over matter. I catch up with Gareth Little – he's out of petrol and losing confidence. He thinks we've gone wrong and wants to turn back. About 100km too late for that I say and reassure him he hasn't missed a turn. We make it to the Dying Cow together. It's about 3pm – I think. Ninety minutes inside the cut-off. Basically keep going and I'd make it – but that's easier said than done now. Pol and Mike are still there waiting for Gareth. For some bizarre reason I want to change out of my running tights and into shorts. A man with a functioning brain tells me it's not worth the effort. Thank you whoever you were.
Grab a sandwich – on we go. If the cow was dying when it got to the pub then it certainly died on the mother-of-all hills immediately afterwards. Legs creaking I make it to the top. There's a knot of four of us now. Pol, Mike, Gareth and I change positions regularly. Uphill I'd pull ahead a little, downhill they'd shuffle past but to call it a race would be a joke. This was only about finishing. Mark Melia and Liam Costelloe catch us again – they're running a clever race – taking it steady with good breaks in between. Their friend Robert Farrell had joined them at Glendalough to do 10km and basically kept going for most of the rest of the way with them. Who am I to call him mad?
This section is quite short – about 9km – and all on road. It's a trudge really but the cut-off times are now quite generous and we make it to Raheenakit having gained another half hour or so on the clock. Never mind finishing – 19 hours might be on the cards now. Who says we're not competitive. Don Hannon watch out – we're coming to get you (in the pub where you've probably been holed up for hours already celebrating your win.)
Jeff urges us on – saying there's only 10 or 11km to go. Even in my befuddled state I know he's bullshitting me. I've recce'd this section - It's more like 10 miles. Dig in. Up the fireroad but now I'm running on fumes. The lads pull ahead. I settle in for the long haul. Take a gel. The tank is so empty that the hit is almost instant. There's Gareth again. We chat as we stumble along. The last forest section and one last uphill drag – but its not as steep or as long as the earlier ones. I pull ahead of Gareth. Over the top – about 6 or 7 km left but I know it's all downhill from here. I know I'm going to make it. Strength surges through me, my stride lengthens and I power down the hill.........eh....no! I shuffle on.
Out onto the road. The world-famous Clonegal 5km roadsign. I had fantasised about this moment. I know – I'm sick. I had hoped my wife, Anne, would meet me here and we'd run the last 5km together but at the last minute she'd got a better offer and I got dumped for a ticket to go see One Direction with our nine year old daughter. Ah well – she'll never know what she's missing – her best chance ever to beat me in a 5k.
I promised myself I'd run the last 5km – with a bit of effort 19 hours was still achievable. I dug in. Another roadsign. Clonegal 3km. Keep her steady now. There's Frank Melia again shouting encouragement as he drives by. The long straight stretches of road seem endless but the square church-steeple is slowly getting closer. Around one last bend and I see the t-junction ahead – this is the end – I'm going to make this.
Adrenaline does surge through me now – where the f**k was it when I needed it hours ago?
I could run forever. For some reason I remember Don Hannon telling me in Lusk months ago that he's planning another effort this year at running the Wicklow Way in both directions – I feel strong enough to join him. Maybe even beat him. It lasts about 3 seconds.
I hear Jeff shouting to touch the sign – "touch the sign – you must touch the sign". I walk up the path. I kiss the sign. It is done and I am immediately utterly spent.
I think my official time was 18 hours, 49 minutes and 40 seconds (something like that). I had estimated 16 – 17 hours. I think I came 12th. know I could definitely do better and right now I know I definitely never will. But I've said that before with just as much certainty after other events and found myself back for more a year later. Already a little bit of the muscle soreness is gone, and if the weather was better and if I was fully fit, and, and, and........and for God's sake don't tell my wife!
Most of the others I'd spent the day criss-crossing finished as well. Laurence had powered on – 25 minutes ahead. Pol, in horrific conditions, had beaten his time from last year. Some achievement! (Some achievement even to turn up knowing what was ahead). Mark and Liam and Mike and Gareth all make it home while we're standing around. Everything is moving very slowly and there's an air of quiet satisfaction rather than exuberance. Exuberance takes energy. Bizarrely even though there's a pub across the road I've no interest in a pint. I must be very tired. A guy called Anthony (sorry - didn't get your surname) was offering lifts back to Dublin. I stuffed filthy gear and the trusty Hokas into a large bag and ever so slowly lowered myself into the back seat.
I've heard talk about the race's potential to be a big international event. I don't know enough about international trail-runs and races to know. Neither do I know whether I'd like that. 29 runners heading off into the rain and wind on a wild adventure – that's something that a big branded event can't capture - that's something special. I do know that it is a truly great race. It's a super, challenging, scenic route, and every single person involved – organisers (Jeff and Robbie thank you so much), volunteers, and other participants have been fantastic in their time and encouragement before and during the race.
I have a drawer where I throw my finisher medals and tshirts. In the pile from loads of different events there's a couple of prizes I won at small races. There's Ironman-distance finisher medals and one from a time I was in the Triathlon age-group world-championships in Spain. My lovely Wicklow Way 2014 finisher-plaque is on the mantelpiece downstairs and it will stay there.
Enough said!
More than enough said! The write-up is longer than the race!
Niall Corrigan
26 May, 2014
I had 3 objectives going into this event. Number one was to make the first checkpoint before the cut off, number 2 was to attain a new distance PB and number 3 was to finish, overall time was not an issue.
I was feeling a bit nervous before the start as we all milled around the car park, checking in and handing over drop bags, meeting up with other runners and supporters, swapping war stories. All of a sudden it was race briefing and then off.
The bunched field quickly spread out as we crossed Marley Park and the elites were quickly gone, never to be seen again. As we started the first climb up towards Kilmashogue woods we could see from the lack of lights behind us we were the back markers, fine, that suits me. I was running with John Colcough and Paul Daly, regular running buddies and we were in a group of about 8, roughly a third of the field.
The weather was wet, very wet. A timely update from the excellent Wicklow Weather facebook page had warned about the possibility of torrential downpours throughout the night, he wasn't wrong.
A steady climb up and then along the ridge down to the Glencullen road. Rivers of water were flowing along the tarmac, as we turned down the lane I joked that we should just go to Jonnie Foxes and forget this crap; nobody took me up on that. Another long climb up towards Prince Williams Seat where we were passed by a group of runners who had made a wrong turn somewhere and were just catching up. We were a smaller group now as some had forged ahead and were gone in the mist, it was getting lonely. I took the descent into Curtlestown very handy and regrouped with John and Paul at the gate and on we went one eye on the watch now. 5k to Crone and 45 minutes to make it inside the cut off. I was thoroughly soaked now, despite the weather I had elected to run in shorts and my legs were cold, as I run/walked along the Glencree river a slight misstep over a small mound caused little ping in my left hamstring. Oh oh.
I made the check point with 13 minutes to spare, John and Paul a few moments behind. Here we met up with Mark our super support man who had volunteered, foolishly, to keep us supplied throughout the race. A mad scramble at the back of the car to grab whatever we thought we needed. I needed new batteries for my headtorch as I had kept it on high beam for most of the last 3 hours and it was failing fast, but I couldn't get the battery compartment open, luckily Paul had a spare so I just grabbed that.
We hastily left Crone in the teeming rain, in last place, with Richard Nunan shouting encouragement after us and up into the mist. I walked and munched, caught up with John and Paul, ran a bit, walked a bit more. Before starting the descent to the Dargle I put on my waterproof trousers which I should have put on 3 hours earlier, I suppose I was saving them for Djouce. The way down to the river was a river and it was hard and tricky to pick a route. The bridge materialised when I was pretty much on it and now the climbing started.
So much water. After the second wall crossing as you start up Djouce proper it was ankle deep in places and flowing fast, all that was missing was a few salmon trying to get back to their ancient spawning grounds. Trudge, trudge, trudge, but there is an advantage to zero visibility in that sometimes when you cant see the hill in front of you, you get to the top quicker than you expect. And so it was here. Around the shoulder and up to the boardwalk with seriously cold feet which warmed up quickly once they were out of the wet. I was kinda on my own now; I hadn't seen the lads for a while. There was somebody close behind me and two lads just in front as we started down the boardwalk. Dawn was breaking and it was getting easier to see our surroundings but the sleepers were still tricky and the boys in front helpfully shouted warnings of each step. A brief pause at the memorial to thank JB for the privilege and on down to the entrance to Balinafunshogue wood to meet up with Mark, re-supply and off again. The next section was pretty uneventful and a nice respite from Djouce. I had a definite feeling that the worst in terms of weather was over and it was now full light with a nice dawn chorus getting started in the trees. Coming down into Glendalough I caught up to Laurence and Donagh and we came into the checkpoint together at about 6:45.
I faffed a bit here but eventually got going. I was doing the walking and eating thing again and took the time to call home and check in; frightening the life out of the better half because I said I probably wouldn't call unless I needed rescue. I should have been running here along the green road but I was trying to eat a corned beef sandwich so I just kept walking, being passed by a group of three running together and by Donagh again.
I was really feeling the hamstring as I climbed up by Poulanass waterfall and on around Derrybawn. Laurence caught up with myself and Donagh and we had a little chat about pacing and how much time it would take to get from Glenmalure to Ironbridge. Soon the talking stopped and the long grind up the side of Middle Hill towards the col. I actually enjoyed this bit. With no hope of running it I just settled in to walking it as fast as I could. I am a grinder by nature, lots of torque, no top end. Laurence was with me the whole way and we started the descent together. I stopped briefly at the bottom of the steps to check on my feet and discovered my triple layer waterproof socks had disintegrated under the balls of my feet and I was running on threads and grit. I did what I could and started the long fire road descent. I passed Laurence again and another runner I didn't recognize. Another came into sight and I started to close on him too but he spotted me and took off. I got to Drumgoff on my own to be met by Mark again and some of the other support drivers. A change of clothes and socks was needed but took a long time. I was faffing again. While stopped, both Donagh and Laurence came through and that was pretty much the last time I saw either of them. Eventually I got going again. Jeff and Robbie were at the forest entrance handing out rasher sandwiches and they were full of encouragement. Another long climb. We had recceed this section the previous Saturday in glorious weather and in the course of the week I had contrived to forget just how long the climb was. The weather now was damp and clammy and still cold but the sun was just starting to show its face. I was on my own now pretty much all the time. I spotted the group of three as they disappeared up Carrickashane but not again until I got to Ironbridge. Another pit stop another chat with Mark. John and Paul were about an hour behind and might struggle to make the dreaded cut off.
Running was very difficult now. The rest of the left leg was starting to go out in solidarity with the hamstring, the calf and ankle were now loudly protesting. Up over Ballyteige and down into Shielstown. A long stretch of road into Moyne which I was able to run and I was happy with my progress. Around this time I started to do some mental arithmetic and I figured I could possibly manage a finish by 18:30. So I started to push a little with that in mind. The Way changes character at this point and starts to become dominated by farmland, as opposed to open mountain and forestry, and the change was refreshing. I caught the group of three again but they now appeared to be a group of two. We would keep running into each other for the rest of the day but we never really spoke. It turns out one of the two, Liam, was an old collage buddy of my partner Jennifer. Small world indeed.
The push didn't last long because the leg felt like it was nearly done. I was seriously considering packing it in at Tinahely. Weighing up the possibility of damage against the desire to finish. Tinahely would have been a new distance PB for me and maybe that was enough. This feeling stayed with me until the exact moment I reached the back of the car at the road outside Tinahely. As soon as I got there I went into pit stop mode and the urge to quit dissipated. No question I was going on. Another change of socks and an abortive change of footwear and away into the unknown.
Unknown because this was the only part of the Way I had never been on before. But it was going to be a doddle. All the hard work was done. There were no big hills left. A victory lap full of flowers and bluebirds. Wrong!
It was also around this time that everyone started lying to me. This coupled with my own misconceptions of the remaining route lead to some nice and nasty surprises over the next five hours.
I got a nice bit of encouragement from Aoife Joyce at the bottom of Cuckoo Lane and more from the relay runners and supporters at the top. I was in the thick of the relay now and there were followers and cars at various places and lots of offers of help and supplies. I met Vivian O'Gorman on the road and stopped for a quick chat. I was a couple of hundred metres from The Dying Cow. Brilliant. In my head this was a little less than halfway between Tinahely and the finish. Wrong!
A quick pit stop here. Apart from using the good offices of Mark I had also given drop bags to the organisers for certain stops, to be sure, to be sure. I had figured that it would get increasingly difficult to meet us at every point if we started to spread out and so it was. As I left the checkpoint I asked the marshal how far to the finish? 26 kilometres she answered. Nonsense. Why was she lying to me?
Up the hill out of the crossroads. The group of two passed me again on the flat and try as I might I just couldn't hang on to them. Power walking was the name of the game.
My recollection of the next section is a bit hazy but I do remember a hill that actually looked vertical as I approached and a sign post at the crossing of the R725 that said, Clonegal 13k. That was more like it. (This is actually the only lie).
Up another big hill to Raheenakit and here was Jeff again with supplies and congratulations. I was really suffering now; running was a major effort requiring a period of psyching up before giving it a go. After the Raheenakit forestry I met a local farmer who drove along beside me and we had a chat. He had seen a few of the other runners go by in the course of the day and was curious as what was going on and disbelieving of the answer.
As a parting shot I asked him how far to Clonegal? Six and a half miles. More lies. Six and a half kilometres maybe. But, no, he was right of course. He advised me to skip the oul forestry bit and just stay on the road. I kinda wish I'd taken this advice.
The last sting in the tail is the Moylisha forestry. It starts off nice enough but just doesn't seem to stick with logic and goes off in its own direction in some never ending loops.
At this stage I started to catch glimpses of another runner just ahead. Eventually it came to an end and as we reached the road I caught up with the runner ahead. It was Gareth and he was having great trouble with his feet. The marshal at the road said 5k to go.
It was 18:35 and I decided to have a go at getting in under 19 hours. Another short lived push although I was able to run a bit now but not for long periods.
The makings of a town started to materialise and suddenly there was Jen coming down the road to meet me. A great bit of encouragement to run in to the finish with friendly faces and cheers all around. I touched the board and it was done. 19:13.
A huge thank you to Jeff and Robbie for pioneering this event and making it happen and for being there all day, seeing us around safely. Mark Keogh for his sterling work and missing out on a night's sleep. To all the other supporters, crews and marshals who offered help throughout the day. Congratulations to Don and Donna and to every other competitor.
I survived the day on a diet of bananas, mandarins, Ambrosia rice, baby fruit sachets and a couple of sandwiches which were the hardest thing to eat. I went through eight Power Bar Hydro Gels which I find brilliant, I drank water and took S-Caps, a small amount of Coke and that was about it.
It is a very tough challenge with very tight cut offs but I couldn't recommend it enough. Go for it.
WW Solo 2014
25 May, 2014 - Torben Dahl
Midnight of the 24th of May, the moment I had been looking forward to for months with both fear and excitement. Over the last couple of months I eventually stopped counting how many times I changed my mind, whether or not to sign up for this race. The fact that I ran three marathons in a 3-week period from middle of April to start of May, the Ballyhoura Mountain Marathon being the latest, really made me reconsider. Not surprisingly, I felt completely run down. Jetlag after first running a marathon in North Korea, then flying to Boston to run a week later, had negatively affected my body a lot more than expected.
I think the first time I "convinced" myself that I wanted to do the WW Solo this year, was just after reading about the brave souls who completed the 2013 event. The idea of running the full Wicklow Way end to end, really appealed to me. My initial plan was to use it as training for the Western States 100 mile race in June this year or the UTMB in August. Having fully qualified for both of these ultras, much to my disappointment, I didn't make it through the lottery in December for any of them. At that stage I nearly lost the motivation of doing the WW Solo. However at some stage over the autumn of 2013 I had kind of convinced my good friend Karl Maguire, also to do the WW Solo. When I say convinced, I still don't think he was convinced the day I told him that registration was now open on the IMRA webpage.
Anyway, after paying the 50 EUR, I decided it was Point of No Return. The Ballyhoura Mountain Marathon had eventually been a great long training run, just 3 weeks before the WW Solo. Also I felt delighted that there would be no travelling involved, no stressful flights and so on. Don't underestimate all these things when doing races abroad.
A week ago, a cold and a very sore throat hit me. These things always come when it is most inconvenient. I really should take a few days at home under the duvet in order to recover as much as possible before the race. Having an important project in work with deadline in the afternoon of Friday the 23rd however didn't give me that option.
Talking to Karl as late as Friday afternoon, none of us felt particular up for starting the race later in the evening. Karl had just come back from a business trip Thursday evening and I still felt under the weather. But then I said to him "Feck it, it will be grand!"
Over the last evenings I had packed loads of food and prepared drop bags for 4 of the 5 checkpoints (From Glendalough and onwards). I knew there was definitely more than enough, but I also knew I needed to have different food options, depending on what I would be in the mood for on the day. My girlfriend Melissa and my good friend Anthony O'Reilly had very generously offered to support me on the day and be at the different checkpoints.
In lashing rain we finally took off from Marlay Park. Jogging slowly out of the park and up to Kilmashogue, I decided that now it was time to catch up with Mr Zoran! I caught up with him just before taking the turn towards Fairy Castle direction. A few other guys were running at the same pace and much to my surprise Eoin Keith was running with us. I had to look a few times at Eoin in the dark to convince myself that it actually was him as I thought he would already be well ahead. Sorry, Eoin, I just have such high expectations for you!
We hit the road section at Glencullen quicker than I expected. That is definitely one advantage I find when running in the dark, that you can't see how far away places are. From there we were hitting the route of the WW Trail and it was pretty comfortable and straightforward running from there to Crone Woods. I made a quick stop at Crone and ate a banana from my backpack. Then off again to catch up with Mr Zoran who was quickly through the checkpoint. I caught up with him and Eoin just before going down the valley before the turn up towards Djouce. I had a feeling that Eoin might be injured or something, cause I would normally never be able to keep up with him. Also I knew that it would be unlikely that I would keep up with Zoran for the entire race. Zoran has been doing really well in a number of recent long distance IMRA races. And as I said to him at some stage before turning up towards Djouce, "I have placed a lot of money on you!".
Taking the left turn coming up the valley, I tried to look out for the turn I had missed in the Djouce race just a few weeks ago (yes, I was one of those who finished in Crone Woods!) but the visibility was so poor that I still didn't see it. Going past Djouce the visibility was absolutely zero point zero. I stayed focused on looking at the ground and even though it felt liking running up Niagara Falls with the rain and streams of water running down the hills, I kind of felt that the ground looked familiar so I kept going the direction I thought was right. Zoran was somewhere ahead of me and I couldn't see him any longer. Eoin was now behind me and as I couldn't see any others I got worried about getting lost. Getting lost here, I would have no idea of the direction, as I couldn't see a thing. Suddenly there were two guys beside me and I remember asking "are we on the right way?", "I think so…" one of them responded. Then shortly after, out of nowhere, I much to my relief saw a pole with the famous Yellow Man. I then shortly after recognised the trail towards the boardwalk. At this stage I was really happy that I had run this part a number of times.
From there to Glendalough I can't remember everything but at some stage I caught up with Zoran and a few others running together. A guy left the group and I stayed with him for only a short while as he kept increasing his speed. He told me that his name was Thomas, the guy who eventually finished 2nd, just a few minutes behind the winner. I stayed just marginal ahead of Zoran and the guys and I kept an eye on the lights behind me, not because I was bothered about them catching up but simply to ensure that I hadn't missed a way marker in the darkness.
It got bright before reaching Glendalough and there was some nice trail on the last kilometres before the checkpoint at the Glendalough Visitor Centre (k50). Much to my surprise Thomas arrived at the same time as the group and myself, as he had got lost somewhere just before Glendalough. I think the time was just after 5.30 at that stage. My drop bag was there and so was my great support crew. I had a little to eat and drink. Thomas, Zoran and two other guys (Mark and John Cronin I later learned after catching up with them) were quickly gone. Don, the current leader, was around 20 minutes ahead I was told. Thomas was now in 2nd place and Mr Zoran in 3rd place. I had no intention of catching either of them. Leaving the lakes and starting heading uphill, I caught up with Mark and John quicker than expected. The section from Glendalough to Glenmalure/Drumgoff was horrible with a never-ending fire road only going one way, up! John and myself jogged parts of the uphill together, and I think only the mutual support kept us going fairly well at that stage. We lost Mark somewhere on this section.
At Drumgoff, I met my support crew again. I had a quick stop mainly to ask how my friend Karl was getting on. I was delighted to hear that he was doing well and not too far behind me. Turning back into the woods, it was a great moment to see the stone marking the halfway point of the WW. I often use a saying that if you can complete the first half, you will also be able to complete the second half. Mentally it meant a lot to me getting past this point. When I stopped at Drumgoff, Anthony told me that this part was Leg 6 of the WW Relay and that he had ran that section. On my request, he described the hills etc. and at that stage I already regretted having asked! This part actually felt worse that then long uphill fire road out of Glendalough. Next checkpoint was Ironbridge at around k78. John and myself more or less stayed together until Ironbridge. At Ironbridge Adrian Tucker was manning the checkpoint. One of my supporters, Melissa, was there too. She literally arrived into the car park as I came running down the fire road. Anthony had stayed at Drumgoff, as Karl still hadn't arrived when she left. I was looking forward to get some more food; chicken sandwich, some fruit and from now on I would also have some Coca-Cola. I had tried to recall the next section, Leg 7 of the relay, which I ran myself in 2012. I knew that part would be 21k but there would be around 27k in total from Ironbridge to the next checkpoint at Dying Cow. I think it was just around 9.30 when I left Ironbridge.
John and myself where still sticking more or less together but around halfway through Leg 7, he fell behind. I remembered this leg as being not too hilly but again my memory turned out not being great! The grassland section from around k87 to k95 seemed like forever. To my surprise this section is the only part where I recall meeting any hikers for the whole day… My next mental checkpoint was the end of Leg 7/start of Leg 8. However I knew I still had around 8k to go from there until arriving at Dying Cow. As I thought 8k was an odd number and missed the company of John, I made a decision to do an additional 2k off route, just for the fun. Somewhere between k98 and k99 there was a small junction. At that stage I was absolutely knackered and had gone through a number of gates. There were two options. Continue straight on through another gate or take a left. I looked behind me and didn't see a way marker, so I assumed I would have to go trough the gate. After a few hundred metres I hit a tarmac road and after a further few hundred metres I had a feeling that I should have kept left. Another advantage of taking this detour was that my newly bought 'The Wicklow Way Map Guide' from EastWest Mapping came into use for the first time. At this stage I was just over a kilometre off-route and turned back. Just as I was back at he junction and turned up the left, the Yellow Man was there! Also John was there just a few hundred meters ahead. Perfect, my plan had worked; John had literally caught up with me again.
Seeing his face as I came up the side of him was priceless. "Were you not ahead?!?". After a few more kilometres we hit the 100k mark (and now beyond the longest I had ever run) and a tarmac road. There was Robbie in his van offering us coke and sweets. A lifesaver at that stage, thank you Robbie! I knew there were still around 4k to Dying Cow. I had been wondering how Dying Cow got its name but it made perfectly sense as I got there. I literally felt like a Dying Cow or the like, the section from Ironbridge to here was by far the toughest part for me so far. I arrived here just after 13.00. I think I spent more time on leaning up the car than on eating and drinking. However another sandwich and coke was definitely welcomed. A few minutes later Grellan arrived to the checkpoint. John, Grellan and myself took off together like three snails going up the hill from there. Surprisingly enough I was feeling much better after having the break even though I felt and looked like shite when leaving the checkpoint. By the look on the face of Jeff's wife asking me if I was okay as I left, I knew I looked extremely knackered. I responded that I had to be okay, as I had no other choice than to complete. Very early in the race I made a decision that I had to complete this race, nearly at any price. Dropping out was simply not an option for me. I had two options, either complete or… complete.
I knew that this section would be tarmac only all the way to the next checkpoint at Raheenakit another 10 kilometres away. I also knew there was only three guys ahead of me and that I wouldn't catch up with any of them. Anyway, my competitive side came to light as I at least wanted to try and finish 4th. After the steep hill leading out of Dying Cow, I started speeding up and I have no idea where I got all this energy from, but being so close to the finish usually gives me some mental strength to push on to the body. I walked a few smaller hills and of course walked the long mean killer of a hill leading up to Raheenakit! I spent a little time on eating some fruits and Jeff offered me all kind of things he had in his car, including Eoin Keith's drop bag, which contained nothing but a litre of juice. Thanks Jeff! On the way up the hill, I had a quick look at the map to mentally break up the last section. It would be roughly 4k of forest trail followed by 3k of tarmac and another 4k of forest trail and finally around 5k of tarmac to the finish in Clonegal, so overall 16k. If I didn't know better Jeff was sounding very convincing when he told me there was just 11k left. Yea right, 11k plus the last 5k of tarmac to Clonegal. Anyway, I kept the 11k in mind as my next checkpoint. At this stage I was also concerned about Karl. I had been told earlier that he arrived at Ironbridge at 11.45 (15 minutes before the cut off time). As I was almost ready to leave Raheenakit, John and Grellan arrived. Right, I had to get going to keep up my 4th place. After negotiating the first hill in the woods, the turbo was put on and I forced myself to keep running up the next gradual uphill sections. Forest section 1 done, tarmac section done, and finally I was on the last forest section. Now those 11k had nearly elapsed and I came to a junction, which was the only place on the entire route that the way marker was missing. I was about to turn right as that was the only way that made sense and then actually spotted that someone had written Wicklow Way in the gravel on the road and made a big arrow turning right. Continuing down the hill I started thinking that hopefully I was supposed to go right and that someone were not messing with us.
At the end of the road I saw a woman and a car and only as I was on the side of her, I realised it was one of the volunteers and she nicely told me that I just had 4 or 5k to go. I knew that, but I had kept dreaming that Jeff was right about the 11k and that Clonegal had moved 4k up to the forest entrance, but unfortunately that wasn't the case.
There was another short section of fire road before eventually hitting the tarmac road and the sign saying "Clonegal, 5 km". Coming down the fire road I could see two people standing at the junction. I recognised one of them as Melissa but couldn't see who the other was. It didn't look like Anthony. As I got closer I recognised Brendan, Melissa's dad. I was grateful he had come all the way to support me. From the map I remembered that there would be another junction after around the halfway of the last 5k. I now kept that in mind as my next mental checkpoint and was just focused on keeping running. Apart from walking for maybe 20 seconds with 2k to go, I kept running and I also kept looking back. Even though I hadn't seen John and Grellan since leaving Raheenakit, I had a crazy feeling that they would come flying out of nowhere and overtake me! As I got to the sign saying, "Welcome to Clonegal" I saw Brendan was standing behind the sign. I asked him how far and he responded "500 metres". I was sure he was messing and that I had to run all the way through the town centre and finish up a hill on the outskirts of Clonegal.
At the road junction just ahead Melissa was standing and shouted to me "Just around the corner"… "Just around the corner my f…ing ass", I was thinking to myself, still convinced that there was a bit to go. Needless to say I was delighted when I saw Robbie just around the corner and eventually I spotted the Wicklow Way Map. I ran straight over to the map and kissed it a number of times! This was an extremely emotional moment for me and I didn't manage to keep the tears back after receiving the long awaited trophy with the Yellow Man. Just half an hour earlier I had said to myself that I didn't want to see any Yellow Men again in the near future, actually forgetting about the trophy. My Garmin had been giving a 'low battery' warning for a while but it managed to stay alive, giving a total distance of 131.2k (including my additional c. 2k) and a finish time of 16:30.
A big thanks to Jeff, Robbie, Richard and all the other volunteers that made this event go ahead. Extremely well organised and despite all the rain, pain and torture I enjoyed every moment of it. A sincere thanks to Melissa and Anthony for the support and thanks to everyone I met on the day. Without all of you I wouldn't have got through this. My thoughts go to my good friend Karl Maguire, who much to my surprise didn't make the cut-off time at Dying Cow. He wisely decided to stop at 100k when he could see he wouldn't make the cut-off time. 100k are a great achievement though and he will definitely have something good to look forward to for next year. Everyone achieved something in this race, completing it or not. Anyone who is crazy enough to sign up for a race like this is made out of something. Well done to all!
Today (Sunday) has literally felt like a day of hangovers, my breakfast this morning was a quarter pounder from the chipper in Clonegal that I didn't managed to eat in the car on way home last night. Needless to say it didn't make it into the fridge overnight. However it was delicious!