Wicklow Way Ultra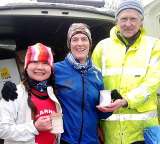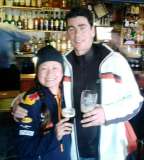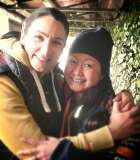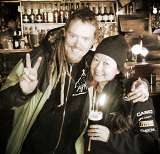 Authors
Grellan McGrath
14 April, 2014
My Report is at the address below. A great day out and thanks to Dermot and all at IMRA for putting on a great event.
http://solorun.blogspot.ie/2014/03/a-mugs-game.html
graham clarke
06 April, 2014
Finally got around to writing a race report! Took even longer than the race itself!
http://grahamclarke6.wordpress.com/2014/04/06/wicklow-way-ultra-marathon/
Dermot Murphy
28 March, 2014
From Clare Keeley:
There is something truly magical about running an ultra-marathon.
The magic doesn't come on the day of the run. The magic is there from the moment you think "I wonder is there an ultra I can do near me?", to discovering there is one on your doorstep, to quietly looking up 50k training plans and ordering the Wicklow Way guide from the book shop. The magic is there when six great running friends do a reccie up the Wicklow Way on a very wet and cold January morning and deciding it totally beats running the very flat Arklow –Gorey road. It's getting up at 6.20am, making 3 school lunches, tip toeing out the door and running 8 hill repeats before 8am or 10 miles every other day, getting kids to school, then going to work. It's getting up at 6.20am to run 23miles because you really want to do this race yet the kids are on mid-term break and you have taken the day off to be with them. It's there when you count up your miles and realise that you can be a mum to 3 girls, work, keep on top of house work and somewhere along the way, manage to run nearly 60 miles in a week, and that you never watch telly anymore and don't care! The magic is there when you start to taper and you know the race is getting near and the usual tapermania starts…oh god I haven't done enough training, I didn't do enough hills, I can't stop eating! But still, there's this fizzy in your belly that reminds you of something really great you are about to do and deep down you just can't wait for the 22nd to arrive.
I truly believe the race itself is your prize, your reward for all the hard work that has gone into getting to the start line, so when the alarm went off on Saturday morning I shook my husband awake, laughing saying "let's go to the mountains baby!!"
Oh the bitter wind at Jonnie Foxes, the snow blizzard, I sat in the warm car and laughed nervously, I took everything out of my back pack that I planned to carry for just in case and put it on me, two pairs socks, two pairs gloves, hat, scarf, jacket and still worried I wouldn't be warm enough!
9.30….and we were off…..It wasn't long before the sun warmed up and the gloves and hat came off, the first of many on/offs during the day.
I ran up the track towards Prince Williams seat having sworn to myself I would hike it and came down the boulders on the other side thinking I was going swift enough but realising I was actually more like a creeping snail compared to the guys flying down it with such confidence and ease….I was so impressed and only a few miles in!
I had been as far as the bridge at the Glencree River before so I guess the real unknown only started for me after that. The runners had spread out well at this stage and I was anxious to always have someone in front of me to follow. I had met Johan coming out of Curstletown and we ran and chatted down the grassy slope towards the river, I kept his blue jacket in my view as much as I could as he was just ahead of me(for most of the day in the end). I met so many friendly people along the way, everyone willing to ask how you are, share a storey, give encouragement and share their snacks!
The narrow track up towards Powerscourt Waterfall was gorgeous, shaded, warm, sunny and I had to stop for a second and take in the wonderful view of the waterfall, I even took off my jacket and put it in my pack ( for about 5 seconds!)
I can't really remember where the wind started, all I know is myself and the wind….we're friends actually.
Last year I ran the Connamara Ultra with horrific wind and we were not friends. I let the wind blow away all my energy and fought it all the way to the finish. Not anymore, I embrace it, imagine it blowing around me not through me and now we are the best of buddies. And so up along the side of Djouce, me and my friend, "the wind" and the guy in front of me who kept getting blown off the board walk made our way up over to the stunning views of Lough Tay and the great descent into Ballinastoe lower and to the turn around. It was so nice to fully stretch my legs out and run. I really enjoyed passing the trail people coming up and was glad I was off the boardwalk before they hit it. I passed my running friends with shouts of hellos and good lucks, Ailish, Rob, Mary and Jean who were doing the trail and then Amy and Padraig running the ultra (maybe it was the other way around?!).
Normally when I run races I have an idea where I am in the pack, up to the turn-around I had no idea. At one point coming up Djouce I looked back and it was like I couldn't see anyone and I thought "Am I last?!" So it was great to pass by the lead girls on their way back up while I was on the way down and I quietly counted them as I went along. A quick gel and some lucozade and I hit the track back out of Ballinastoe. I felt good, strong, positive, I knew where I was now and it gave me confidence. I rang my husband and told him I was on the way back, it was lovely to hear the excitement in his voice.
It didn't seem AS windy on the way back up the boardwalk, I bumped into a girl I trained with in nursing college and we had a chat, I hadn't seen her in 15 years. Then I remembered I was in a race and got going again. I had already passed out one girl and I had started to feel a little competitive (eekk!). Next minute you know the dark clouds opened and the hailstones started.
It was unreal, the hat came down over the left eye, the scarf came up to meet the hat and only my right eye was peeping out keeping watch of the board walk, I sang out loud to distract myself…
"Baidin Fheilimidh d'imigh go Gaghla, Baidin Fheilimidh's Feilimidh ann……..Baidin bideach baidin beosach…."
Seriously. The sharp stinging pain from the hailstones on my bare lower legs was pretty horrific but a quick peak out my left eye saw lighter clouds to the left and I thought this will not last much longer and at least hailstones bounce off you and you don't get soaked! Think positive!
Crone woods seemed much longer on the way back and at one point I asked a man walking his dog was this the way down to the car park, I hadn't seen any runners in a while and I just had this little doubt that maybe I had taken a wrong turn somewhere. But then there were the lovely ladies at the aid station, mouthful of water and a half banana and on the move again. I had passed another girl coming down from Djouce and I was feeling good.
I made good headway from Crone, over to the Glencree River, I have to admit, it was hard stepping down off the bridge! A guy (Greg Byrne) was taking photos of the runners along the river. I laughed and said my face is probably covered in snot, he told me he would photo shop it out if it was! I hiked the grassy slope and the pull up to Curstletown, running where I could.
I will always remember the orange segments I got from the gentleman at the entrance to the woods. They were the most delicious freshest food I had had all day and it was gorgeous. I relished the orange as I hiked up through the woods, knowing the race was nearly over and feeling a little sad that the adventure would come to an end. I was obviously feeling a little emotional; I sent a bunch of texts as I hiked. My husband who was waiting at the finish "I am at 27.5 miles see you soon!!" My mum-in-law "Tell the girls I am at 27.5 miles and I can't wait to see them later" My running friend John "At mile 28 and feeing strong". I texted my mum too.
I chatted briefly to another ultra-women, I didn't get her name, as we went up the slabs to Prince Williams Seat, she told me she had attempted the ultra last year but the weather made her finish early, I am so happy for her that she made it this year! She told me her kids flew up this section last week, and I told her the only way I would get up them at this stage was SLOWLY!
Oh and at last the long descent to the main road and the finish (except for the nasty slope by the farm!) I ran, I ran, I ran, I smiled to myself, glad that I could still run and that feeling of nearly being finished. The little idea I had a 9 months ago was nearly over and part of me wants the run to be done because the body is tired but part of me wants to keep running so that it will never be over.
My husband met me at the junction on to the main road, "I'll run with you to the finish, it's only half a mile…" and I ran and I ran and I left him for dust, his last words were "I'll see you at the finish!!" I just had to keep moving!
And then it was done. 6 hours 9 minutes and what-ever seconds and it was over.
But the reality is it's never over. It is with you for all of your life, every gust of wind will bring you back to Djouce , every hailstone shower will remind you of singing along the boardwalk, every orange you will ever eat will bring back the day. The immense proudness you feel with yourself and your friends and for everyone who took part on the day. Looking back at all the photos of runners and volunteers, what constantly comes to my mind is aren't people amazing. Magic really.
Oh god the thunder…I forgot about the thunder!
Many thanks again to Dermot Murphy and all the volunteers who without them this wonderful day would not be possible. Clare Keeley Arklow,Co Wicklow.
John Collins
25 March, 2014
It was probably last Tuesday I first began to worry. The weather app on my phone was suddenly predicting light snow flurries and temperatures of zero for Wicklow on Saturday morning. After weeks of dry spring weather surely it couldn't break just before the Wicklow Way Ultra?
Fast forward a few days and I was sitting in the overflow carpark of Johnnie Foxes pub looking out a car window at driving sleet as the wind howled and the sky turned black. It certainly made my layering strategy easy - put everything from the bag on. Luckily ten minutes before the off, when I coaxed myself out of the warm car, things had dried up a bit but the wind was still fairly biting.
Although this was my first ultra event, I'd done a few Imra races over the last two years. That familiarity probably didn't help and I headed off at a clip which would have been fine for a training run but was far too fast if I was realistically thinking of what lay ahead.
The climb up over Prince William's Seat wasn't too taxing although I picked my way gingerly through the rocks on the other side - just as well when I later heard my old friend John Condon had a race-ending slip on the descent here. Snatched conversations with those around me at this stage told me I was keeping pace with runners who had at least one or two ultras under their belt - realistically alarm bells should have been going off.
But the sun was out and soon we were in Crone Woods and the part of the route I was most familiar with. At the top of Powerscourt Waterfall I was even feeling confident enough to text my wife who was coming to support me at Ballinastoe that I'd be there at the most optimistic of my predicted times.
How quickly things changed as Djouce loomed into view and I headed out onto open ground. First the wind whipped up and it really felt cutting - call me a wuzz but those who know me will agree there's not much padding on this lanky body and I really tend to feel the cold in those conditions. This was also where I got caught in the first of many hailstorms of the day.
At this point I was just trying to reduce things to manageable chunks and not think about the 51km figure so focused on getting to the relative flat of the boardwalk which in turn would lead me on to the descent into Ballinastoe. That wasn't allowing for the gale force wind on the exposed boardwalk - I was literally leaning into the wind while "running" to stay straight up. Of course once the wind gusted at all that meant I had to quickly rebalance - luckily I only came off the planks once and even more luckily I managed to avoid ending up in a bog puddle or hitting the woodwork.
Although I wasn't feeling too bad physically on the descent to the turnaround point I was feeling a bit knocked about after my experience on the boardwalk and was not looking forward to returning the same way. A couple of people who passed me in the opposite direction at this stage suggested I looked like I was struggling a bit - which as we all know is runner code for "dog rough".
At the car park in Ballinastoe the family were waiting with sustenance - soup and a sandwich never tasted so good - and then it was back to do battle with the winds. I was nearly off the boardwalk when the clouds closed in again and before I knew it the hail was driving into my face. Alternating hail and sun was the pattern until I hit the safety of Crone woods. The relatively gentle downhill and sealed path definitely gave me a lift not to mention the chocolate bar and jelly babies at the feeding station in the car park.
In my mind Prince William's Seat was always going to be a slog on the way back and the camaraderie from the other runners at this stage really kept me going. I passed a few people on the climbs but the cramping legs meant they caught me again on the descents - at this point I was more concerned about finishing than my time or place.
On the climb up to the main road someone reminded me that the finish was going to be a kilometre short of where we started at Johnnie Foxes - just the boost I needed.
Coming around the bend at the GAA club and seeing the finish line was a massive relief - I was almost too tired to appreciate I'd completed my first ultra. Hilary Jenkinson's Wicklow Way mug was the perfect memento of the day and fits well with Imra's style. The celebratory pint of Guinness in Foxes truly tasted like nectar of the Gods! Thanks to everyone involved for a memorable day in Wicklow.
Declan O'Dwyer
24 March, 2014
Having completed the 2013 trail race in the snow, I was checking the mountain-forecast.com all week for the weather. No snow expected but windspeeds of 60 and windchill of -7 was predicted at the 725m peak of djouce. No skimping on the cold weather gear was the order of the day.
I arrived at JF's bang on 8.30am just in time to see a decent sized group of early starters head off. An hour later it was our turn. Dermot gave the pre-race instructions (apparently no sprint finishes were allowed) and off we went.
We headed up the road into a full-on head wind, before turning left onto the ww proper, this gave us a bit of a tail wind and fair amount of shelter as we headed steadily up Prince Williams Seat. Unexpectedly the sun also appeared and the day started to warm up.
Taking it very gingerly down the rocky descent from the top (no point in risking injury for a minute or two), I met Michael McCann and we chatted most of the way to Crone passing the time very quickly. As we approached Crone I could feel a slight burning on my foot what had suffered a blister about a month ealier and was still tender. Handily the ladies at the aid station even had a camp seat, so I settled in and quickly put a plaster in place to prevent it getting worse.
At this stage I bumped into Paul Morrissey who I had chatted to several times previously and we headed up around Maulin getting a fantastic view of the waterfall in the morning sun. The chat again passed the time and the climb easily. As we approached the sharp left down to the river, Paul opened up a few metres of a gap and with my continued cautious approach to descending stretched the gap by the bridge.
The plan was to walk to ascent from the bridge to the first stile or so and run the flatter section around the shoulder of Djouce, but as I apprached the second stile I was hit my a massive headwind and over the rougher terrain around djouce found it hard to run at all. Up onto the boardwalk made it slightly easier, and naively I looked forward to the sharp turn on the sleepers heading towards Ballinastoe thinking a sidewind would be easier to cope with. Over the next few km's I was blown 3 times off the sleepers luckily avoiding the deep icy looking puddles on either side.
Based on previous experience of the trail I had targeted reaching Ballinastoe in 2.45 which would also mean I would clear the boardwalk before the trail runners arrived. (personally I'd start the ultra 3 hours before the trail to help all ultra runners clear the boardwalk)
With the strong wind I gave minimum thought to the stunning view of Lough Tay as I was desperate to get off the hill. Luckily I managed to clear the boardwall only seconds before the trail runners arrived. The easy descent to the Ballinastoe tunaround point was welcome which I arrived in in 2.55. The 10 minutes lost didn't worry me, but I was feeling a lot more tired that expected at this point and my quads were beginning to ache.
Paul Morrissey who had arrived several minutes earler, waited till I was ready to go and we headed back up through the forest again. I never appreciated how much of a climb this was when doing trail race before. Before we had reached the turnoff point to the boardwall Paul had dropped me again and was heading into the distance.
Climbing the steps, the cramping quads were joined by cramping calves and even when the sleepers flattened out I struggled to keep a reasonable pace going. A couple of hail showers lashed us over this section and I was glad I'd thrown a buff into the kit which helped fend the worst of my face. Coming off the boardwalk and descending for several km's with a tailwind should have been one of the easier sections but frustratingly the spasms going through both legs meant I couldn't make much progress over the rougher terrain. I was also passed by about 4 runners over this section.
Finally I made the bridge and steep climb back and onto the nice sheltered trail down to Crone woods. Pausing for a minute or 2 to try and stretch out the cramps meant I was passed by another couple who I tried to chase all the way back to Prince Williams Seat. Out of Crone and down to the river bank wasn't the worst and the steep climbs to Curtlestown were easier than expected. Setting off up Prince Williams Seat, was mostly a walking affair and I hoped i could chase down 2 or 3 in front of me once we reached the last peak.
Despite the nice sandy trail at the top, I suffered a major cramp jumping over the small drainage channels at the top and collapsed in a heap. Still there a minute later as 2 more runner passed by asking did I need any help. A bit more stretching and I managed to get moving once more and finally the legs started recovering and pace crept up. One more head on hail shower before hitting the tarmace and last couple of km's to the finish. Suprising I ran easily up the small nasty rise at the farm yard and managed to chase down 3 or 4 runners before finishing in 6.56. What a day.
Many thanks to my brother Padraig who gave plenty of support around the course and my mate Kevin who hung around for 2 hours after completing the trail.
Most of all I want to pass on my respect and appreciation to Dermot and all the volunteers who stood out in bitter weather for up to 8 hours, giving their whole days so the rest of us can run.
James H Cahill
23 March, 2014
Bloody trail runners, sweat and tears
I went for my last longish run on Monday and on my return found both of my trail runners had torn and had effectively "given up the ghost". I decided that the easiest and least risky option was to buy an identical pair which would break in quickly before Saturday's race.
Circumstances conspired against me and I did not get the replacements until 5:00pm on Friday evening. The only "breaking in" they received was walking around the house that evening.
The potential for equipment failure was high. At the end of the 51km something would be broken - either I or the trail runners would be broken (in).
I lined up for the early start of the Wicklow Way Ultra with a group of other hardy souls as a snow shower swept through Johnnie Foxes car park. The first snow I had seen this year and what a day for it to come. Instructions from Richard Nunan and at 8.30 we departed into our 51km trek.
Snow flakes swirled around us as we headed up the road, dropping down to the bridge and then the first climb to Prince Williams seat.
As we ascended to Prince William's seat Maike Juergens kindly inquired how the new shoes were going, I didn't want to admit it so early in, but my left shoe was already starting to rub....it didnt bode well for the rest of the race.
Over the top of Prince William's seat, down to Curtlestown, a short road section and then the steep descents to the Glencree River.
Conditions had been cold, windy and snowy at Prince William's seat, but now the sun shone at the river and I was overheating as we meandered along the river bank to the bridge. I took the opportunity to stop and inspect my rubbing left foot, unfortunately as suspected a deep rub was appearing (running repairs in Crone would be called for) A short climb up the fireroad, a few hundred meters of road and we arrived at Crone car park.
Straight past the aid station to a suitable "sitting rock" and my first stop for running repairs. It would have to be my left foot which is recovering from a bad sprain earlier in the year. So it required removing my shoe, ankle support, and sock to access the rub. A few plasters from my kit slapped on, all accoutrements repositioned on my foot and off again.
Some other ultras had passed during my medical break, and railing against the injustice of it all, I aimed to catch them all before the next descent to the Dargle River.
My foot was now feeling great and like a gazelle (there may be some poetic licence here - anyone who has seen me run knows I'm clearly at the opposite end of the spectrum to all gazelles) I set off up the climb.
I managed to catch all the ultras but two ladies who remained persistently in front.
Pushing on down to the Dargle, I caught them just after the bridge, but the descent had dislodged the "bloody" (literal) plaster and my foot was now rubbing again.
Anyway onwards and upwards to the shoulder of Djouce. As I passed the shoulder of Djouce I was buffeted by some rather strong gusts. Little did I know that was a fraction of what was to come on the railway sleepers.
As I trotted around the narrow path circling Djouce, the race leaders passed me - I had started an hour ahead of them and they had passed me before Ballinastoe!
On to the boardwalk and the wind was extraordinary, I felt I was expending more energy trying to stay on the boards than running off them, but I persisted with my highwire balancing act as I watched runner after runner in front of me getting blown off the boards.
Luckily my additional kg's anchored me securely and I reached the end of the boardwalk relatively intact. Onto the fireroads and down to Ballinastoe where the Wicklow Way trail runners were preparing for their expedition.
Located my dropbag and headed off to find another suitable "sitting rock" for more running repairs on my rubbing foot.
As I sat down near the gate, John Colclough, whom I had driven over with, was being attended by the first aiders after a nasty fall on the boardwalk. A deep gash on his knee (that would later require 6 stitches) was being put back together.
My foot rub now seemed very very minor by comparison, the first aiders kindly gave me a large plaster, and once my shoe, sock, ankle support were undone and then repositioned I was off again on the homeward stretch.
I met Maike Juergens as I walked up and we stuck together as we had both decided to eat on the move.
About half way back through the woods the leaders of the trail race passed us, followed by what seemed like a never ending stream of trail runners.
Keeping well left we had the unusual experience of a speedy descending ultra runner deciding that the best way to go past us was to go between us. A scream of "excuse me", and some remarkably quick footwork by myself and Maike and he sped between us without contact - disaster avoided by millimeters!
Finally we couldn't really use the excuse of eating any more and it was time to start running again. I use the term running loosely for myself, but Maike was running well.
Onto the boardwalk and the steep gusty ascent followed by a balancing act down to the stile.
At the start of the next section of boardwalk, John Colclough had stopped to stretch as his cut and bandaged knee was having the knock on effect of affecting his normally elegant running style giving him hip pain. But, gutsy as ever, he was determined to continue.
We completed the tightrope balancing act on the windy boardwalk together.
Phelim Lynch who had also driven over with us in the morning passed us by. As he passed he told us that John Condon, our other car passenger had taken a very nasty tumble on Prince Williams seat and sprained his ankle badly and had to pull out.
So two out of the four in my car had now suffered significant injuries.
On to the shoulder of Djouce where a runner in front of me took a hard fall, which took my attention off my own descent. Before I knew it I had slipped and landed hard on my hip on the slippy large sheet rock (everyone who knows that bit will know exactly the bloody rock I am talking about).
Now it was the injured assisting the newly injured and John Colclough picking me up!
Onwards and on to the long descent of Djouce.
On the long grassy section, I heard a shout and there was Donna McLoughlin (leader of the ladies race) completing an acrobatic head over heels tumble. Luckily it happened where it did, anywhere else on the course it would have been a terrible fall. But up like a flash Donna was off again and racing hard.
Down down down to the Dargle bridge through a very painful hailstone shower and the short sharp climb to the shoulder of Maulin and onto the fireroad descent to Crone.
The aid station supplies would be called upon this time, and a pick up of the drop bag, replenishing of my water, another shoe, sock, ankle support disrobing, plaster placing and rerobing and off again,
Down to the Glencree river and up onto the bridge, where I met a guy with severe leg cramps unable to get off the high drop at the other end of the bridge - I know the feeling, been there before myself. Use of my shoulder and he was down on ground level and moving forward. I really felt for him as I knew there were some steep climbs ahead which would be hell on crampy legs. I hope he made it to the finish.
Off on the meandering run around the river. What had seemed short and pleasant (foot rubbing excluded) on the way out, now seemed never-ending, muddy and remarkably hilly on the way back. A picture on facebook during this section proves my discomfort!
On to the climbs, and road section and to Curtlestown.
Vivian O' Gorman, Mick Kellet et al had laid on a great array of treats, but I wasn't for stopping, I needed to get back and take these bloody shoes off!
I asked Vivian if he needed my number and he told me it was ok, he had my number - "999" was the number for me he said. I laughed through the tears.
On to the ascent where Derek Kellet was positioned at the top of the road, offering words of encouragement and telling me there was still 8km to go ( hint for future reference Derek - a lie at this time, and telling me there was 4km to go would be forgiven and gratefully accepted)
A not very fast ascent up Prince Williams seat found me overheating in strong sunshine again.
I decided to take off my hat gloves and coat, for the "rocket- like" descent to the finish.
Not my best decision, as I started to descend, there was a clap of thunder followed by a heavy downpour of hailstones. There was no way I was opening my pack again to get my coat and hat, the finish line beckoned.
The long descent to the river ticked by and down to the river bridge.
A walk up the hill to the flatish road where a marshal advised there was 1/2 a mile to go. I could run the half a mile surely? Off I set, mild gradients now seemed like insurmountable climbs, and downhills even seemed to be going uphill.
One foot in front of another and at last the finish line approached.
Finished.
A really really enjoyable race, superbly organized and marshaled by Dermot and all the IMRA volunteers.
Thank you to Mike Jordan for driving me back to the start line to pick up my car key. The injuries to the others in my car had thrown our key management plan into disarray and the thought of having to walk the kilometer back to the finish line and back again was not a thought I relished.
A speedy recovery to my car-poolers John Condon and John Coclough. Congratulations to John Colclough for having the determination to continue on from Ballinstoe with his injured knee. That determination will carry him through the TDS later this year.
Thank you again for a great day in the hills.
Ps. the answer to the question as to whether my new runners would be broken (in) or I would be broken by the end of the race was a bit of both - a deep rub on my left foot can attest to that. But the good news is that my new runners have now been beaten into submission and will never rub again - I hope.
Pps. Given the 50% injury rate of passengers in my car perhaps car-pooling with me should come with a government health warning.