World Championships Wales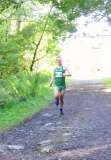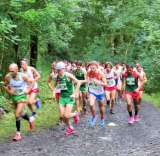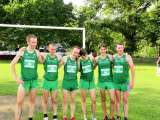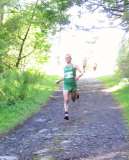 Authors
Sarah McCormack 9th in World Championships
19 September, 2015 - Gerry Brady
Ireland had a small team at this year's World championships in Wales. Sarah McCormack (Clonliffe Harriers) was our only senior woman. At the 2 km mark, three British runners were leading with McCormack in 8th 33 seconds off the pace. Only 11 seconds separated the top six runners. Two strong Italians were close behind her so there was the possibility of running with them on the climb.
At 4.5 km, the 2014 junior champion, Stella Chesang had opened up an 18 seconds gap on the three British runners. Alice Gaggi (ITA), the 2014 champion, was 47 seconds down in 5th and McCormack still in 8th and now 55 seconds down. Two other young Ugandans had moved into 9th and 10th so Great Britain were going to have to run the second half of the race well to hold onto their lead in the team race. The Italians with 5th, 13th, and 15th were in trouble.
At 6.5 km Chesang led by 16 seconds from Emily Collinge (GBR) and by 25 seconds from Emma Clayton (GBR). Sarah Tunstall was in 4th so Britain looked safe for the team gold. McCormack had slipped back to 11th but the downhill finish should suit her. The USA were on 26 points followed by Uganda on 30 points and Italy on 33.
Chesang held on over the last two kilometres for successive Junior and Senior World titles. Sara McCormack recovered to finish and excellent 9th. Great Britain (2,3,4) won the team title with 9 points from the USA (6,10,11) on 27 points and Uganda ((1,13,14) on 28 points. Italy were 4th team on 33 points on a very rare occasion for them not to be on the podium.
Ian Conroy had the race of his life to finish 24th in the senior men's race. At the two kilometer mark he was 22nd and he stayed there all the way to the finish for a huge breakthrough. Behind him the Irish runners packed more closely as the race continued and the five of them finished between 61st (Killian Mooney) and 74th (Seamus Lynch). It was Brian Furey who made up ground on the last lap to move up from sixth Irish runner at the nine kilometres mark to third man home.
1. Stella Chesang (UGA) 37:52
2. Emily Collinge (GBR) 38:23
3. Emma Clayton (GBR) 38:33
4. Sarah Tunstall (GBR) 39:05
5. Alice Gaggi (ITA) 39:13
6. Kimber Mattox (USA) 39:31
7. Pavla Schorna-Matyasova (CZE) 39:40
8. Sabine Reiner (AUT) 39:44
9. Sarah McCormack (IRL) 40:01
10. Kasie Enman (USA) 40:11
1. Fred Musobo (UGA) 49:00
2. Bernard Dematteis (ITA) 49:44
3. Robbie Simpson (GRB) 50:31
23. Ian Conroy (IRL) 53:50
61. Killian Mooney (IRL) 57:48
62. Brian Furey (IRL) 57:49
66. James Kevan (IRL) 57:52
68. Tom Hogan (IRL) 58:00
74. Seamus Lynch (IRL) 58:24
Team results
1. Italy (2,4,7,12) 25
2. Uganda (1,8,9,20) 38
3. Great Britain (3,6,10,27) 46
13. Ireland (24, 64,65,67) 220