Carrick Mountain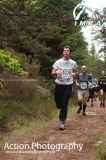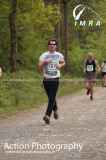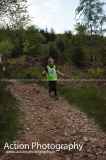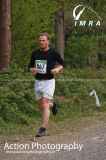 Authors
Rene Borg
02 August, 2013
TEAM RESULTS
MEN
1. Boards AC 31 (2 Eoin Keith, 12 Mick Hanney, 18 Angus Tyner)
2. Crusaders AC 40 (4 John McAuley, 8 Torben Dahl, 28 Brian McGuckin)
3. Sli Cualann 41 (7 Ben Mooney, 14 Ronan King, 20 Martin Francis)
4. Le Cheile 150 (21 Liam Tilly, 54 Liam Costello, 75 Brendan Murphy72)
5. Glenasmole 263 (52 Thomas Galvin, 105 Ercus Stewart, 106 Cillian Stewart)
6. Raheny Shamrocks 312 (1 Des Kennedy, 153 David Brady, 158 Ciaran McGrath)
7. GEN 412 (113 Joe Lalor, 140 Derek Kellett, 159 Brendan Doherty)
LADIES
1. Sli Cualann 31 (5 Joy Johnson, 12 Martina O'Kearney, 14 Maria O'Rourke)
2. Le Cheile 115 (33 Deirdre Bohar, 38 Miriam Maher, 44 Anne Hodge)
kevin hill
30 May, 2013
Random musings of a virgin mountain runner
Headed off to Glenealy just after 6pm. The weather was glorious, temperature gauge in the car read 21 degrees for the first time in several months. Arrived just before 7 and parked up before heading to register in the local watering hole.
I knew the area very well having grown up in Ashford, which is only a couple of kilometers away. I'd spent many's a summer's afternoon, building camps and climbing trees around the mountain I was about to run up.
Sometimes things from your childhood look smaller when you become reacquainted with them later in life. I have to say I think Carrick Mountain looked bigger as an adult! But maybe I was looking at it differently!
Jogged the half mile or so to the start past the Christmas Tree Farm (I've decided to buy mine there next year so I remember this race and therefore feel more justified stuffing my face).
At the start area I did some stretching, managing to place my freshly dressed, wounded hand (domestic housekeeping incident....long story!) in a nice pile of dog shit. Couple of multi purpose dock leaf wipes later and I was edging forward with the gathered crowd as the pre race announcements were made.
GO.....
The last 10k I raced was a flat as a pancake Turkey Trot in Tampa Florida. I had no idea what to expect from this, so I just treated like any other race. I took off pretty quick. It was a steady upward drag for the first couple of K's- 'this isn't so bad'.
A sharp left turn off the fire road marked the start of the first real climb. I started to run up but the sharp grade, poor underfoot conditions and volume of other runners made running difficult. My lungs were burning already- 'this is so bad'.
I tried to power hike the incline and it seemed to work as I kept pace with others that were running. I was still out of breath though and was relived to reach a fire road.
I broke back into a jog only to be meet with another sharp left hand turn onto a similar rough climb to the first, only longer and steeper. I didn't even try to run but was relieved to see everybody else doing the same. The trail was narrow and uneven and I was afraid of holding people up as there was little room for passing. This climb took its toll and when I reached the top I found breaking into a jog again difficult.
I managed to take a quick look around me, the views were spectacular- lush green fields, vibrant, sun lit fields of rapeseed with the unusually blue Irish sea beyond. There was little chance for scenery admiration as the narrow boggy trail with large embedded granite rocks meant full concentration of foot placement was required.
The first descent was a relief, but it was short lived as my momentum increased and I began to struggle to hold myself back from a free fall.
The next few K on fire road were relatively flat. I can't really remember a lot about them except they contained plenty of water features as the rain filled tracks of the forestry machinery made for a new challenge. My new trail runners were well and truly christened.
Between 5 and 6k (I think!) we hit what transpired to be the final climb. I tried to jog up but found my leg, lungs and lower back burning. I was being past by quite a few runners but didn't really care. I spat, trying to clear my dry mouth only to drool down my chest. Boy this was tough, I never felt like this during any race of any distance including the Conn Ultra, it was a different kettle of fish indeed.
I forced myself to run when we reached the top of the climb and soon we began another sharp descent. This time it was partly across the forest floor. The boggy ground was covered in pine needles and churned up in places by machinery, again calling for full attention on foot fall.
I saw a deer, spring into the trees ahead as we started to pick up speed. Seeing a sharp pointy stick on the ground I grabbed hold of it on the fly, following the stream of others as we careered downwards. I began to pass others and shot through the undergrowth, seeing once more the white flash of the now tiring deer's tail. It stumbled as I raised my spear, piercing it's throat as we slid to a stop. My arm holding it's neck firmly as it gave up it's final kicks of life. My chest heaved with exertion as I gave up thanks for its life.
A large branch slapped me in the face from a runner in front, yanking me from my prehistoric hallucination. We swung left onto a fire road, which seemed to have a nice gradual decent after a small climb. For the first time in a while I could see the field of runners in front of me as I started to pick off a few. I felt strong for the first time in the race. Soon we hit the final big decent which was 'fun'. I was passing a good few people as I allowed my legs to open up and ride the gravity train.
Out of the trees and onto the fire road of the winding 'home straight'. I heard a shout for '500 to go' and decided to use the nice steady down slop to reel in as many as possible.
After about 500 meters there was still no sign of the finish and I worried I'd gone for home to soon. I was still passing people but was unsure if I could hold the pace. Around a corner and the welcome sight of half a dozen orange cones and a gathering of mud and sweat covered lunatics greeted me. I upped the pace to make sure I wasn't taken on the line. All done in 56:03 on my garmin.
This was an eye opener into mountain running. I can only say I enjoyed it retrospectively as there was just too much unknown to think about during the race- the concentration required was huge when compared to road racing.
Will I be back for more? Definitely, I may even bring my own spear next time.