Wicklow Way Trail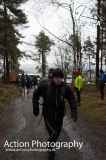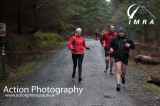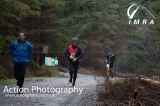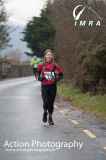 Authors
John J Barry
25 March, 2013
First up: It was my first Wicklow Trail run and my first long(ish) hill/trail run that I did any proper training for. I'm a typical 150%. So based on last year's results I set a little target of sub 2'40". I came home in ~2' 44" so considering the conditions I classed that as a success.
I was really surprised on Sunday when the results appeared officially to see how will I actually did (for me).
I broke into the top half of the field for the first time and in turn broke the 100 base point barrier also for the first time. My 139% was the best percentage finish since Scalp a couple of years back where I came in at 136% because Barry M. lead the leaders on an unofficial extension.
But back to today, I was up at Johnny Foxes at 8:30 and by nine I was nice and warm in Dermot's car entering the Ultra Runner details into the computer. I couldn't believe the amount of Northern Ireland people down for the two runs. It great to see NIMRA and IMRA interacting so well.
The next two odd hours flew bye as I was busy entering in the details and making up fun names for entries I could not read!
Apologies to:
"94 Ben 704_Unknown 704 M40 172:02 99.3 145.7 145% l"
So by 11 O'clock I sneaked away to change and onto a bus where I had the pleasure of sitting beside Rachel C where the bus journey flew by as we had a great chat on healthy living and weight loss.
We got to Ballinasloe with 15 minutes to wait for the start. So a very short warm up was in order before the OFF. As mentioned before I has the training done so I knew it was all about pacing and watching out for the heart rate. That I did as I slowly made my way up Djouce.
What can one say about Djouce except for "it was an experience". I spent a winter in Stockholm so I had the 'joy' of training in snow and subzero temperatures before. But this was a totally different "kettle of fish". The ascent was okay and some poor devil in front of me on the boardwalk acted as a guide and kept me at a conservative pace. Because of the complete "white out" I could not look up as it hurt my eyes. So I kept my eyes down on my pacer's heals where my feet were landing on the footprints he just vacated.
Things didn't work out to well for the Ultra's coming towards us because of the fact we could not see them coming due to the conditions. The run across Djouce was both scary because of the potential of falls and exciting because of the conditions and the danger of falls. It's amazing the way one throws caution out the window when it comes to excitement.
I believe it's the one ingredient that makes Mountain/Fell running exciting over road running and that's the element of danger attached to it. Fiona Britton said on the radio this morning what she loves about XC is that time does not matter it's all about position. Same for us in the hills.
The hi-light of the day was the decent of Djouce where I saw people stumbling and falling all around me. Not wanting to be left out I managed two fine high speed falls myself. Second time I got helped back to my feet (thank you dear stranger). I hurt my leg that time but because of the adrenaline rush I totally ignored the pain and took off again like a mad man. I currently trying to shorten my stride and increase my cadence in an effort to improve my overall running stride and I do believe it helped me in my downhill endeavors which is usually (and still is) my weakest part. So on we went down Djouce and I was so looking forward to getting across the Dargle river where I could have my first decent walking break which was an hour into the run at this stage.
After Powerscount and approximately half way the water / snack station was a welcome sight in Crone Wood car park. Between there and Prince William's Seat it was very uneventful. I was never over that part of the Wicklow Way before so it was nice to see another part of "the way".
On the ascent towards Prince Williams Seat I teamed up with Jacqui Howard and it helped greatly in our slow steady run up the fire road. We actually made up quite a few places on this ascend which was a good feeling. Near the top and smelling the finish line Jacqui's stronger climbing ability took over and she moved ahead to finish in a fabulous 2nd F40 lady. Well done indeed Jacqui. So that was my brush with royalty for the day.
I was looking forward to the decent of Prince William's seat since I knew from the training run two weeks preciously it was a lovely fast track. It turned out anything 'BUT' where the snow had turned it into a right sting in the tail. Where I was hoping for a couple of sub 5 minute Km's turned out to be very cautious 6+ minute km's because of tired legs and mind. Across the river and the final couple k's along the road brought a very welcome finish line.
P.S. Loved the mug. Drank About 10 cups of tea coffee from it over the last couple of days.
Another thanks for Dermot and to all the IMRA volunteers who marshaled, fed, watered, assisted and encouraged us all through the day.