Snowdon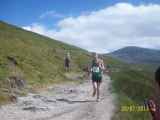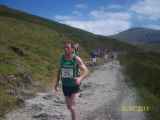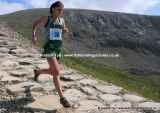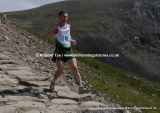 Authors
Gerard Heery
25 July, 2013
St Brigids AC Results from Snowdon
28. Gerard Heery 81.21 (51.51)
125. Robert Caffrey 96.17 (60.19)
197. Patrick Stratford 103.08 (65.33)
233. Eamonn Fitzsimons 106.18 (67.35)
283. Paul Flood 110.38 (69.32)
404. Laurence Briody 121.50 (78.09)
442. Martin Briody 126.14 (76.23)
Gerry Brady
20 July, 2013
Photos (courtesy of Alastair Tye): https://picasaweb.google.com/101179749195971530754/SnowdonInternationalDescent2013?authkey=Gv1sRgCJyQ-oWKvqOfIw#5903009795712872418
Victory for Sarah Mulligan
Preliminary results from Snowdon are a tremendous win for Sarah Mulligan. She was 3rd in 2012 and has come back to join John Lenihan as the only other Irish winner of this race in 1989. She was well supported by Emma Donlon and Catherine Devitt and the Irish team finished second to Scotland.
In the senior men's race Ian Conroy was in seventh for much of the race before fading to 17th. This is another good performance building upon his Europeans run. Stephen and Rob Cleary had solid runs but Des Kennedy was unfortunate to take a heavy fall during the descent.
In the new uphill only race, Brian MacMahon was 3rd behind Ethiopian and Steve Vernon. This will be a confidence boosting run after a disappointing Europeans.
Senior men
1. Andi Jones (ENG) 68:50 (43:01)
2. Murray Strain (SCO) 70:14 (44:17)
3. Rob Hope (ENG) 70:54 (45:24)
13. Andrew Annett (N. Ireland) 74:23 (48:21)
17. Ian Conroy (Raheny) 75:23 (45:48)
18. Gavin Mulholland (N. Ireland) 75:33 (47:53)
21. Stephen Cleary (Clonliffe) 77:21 (50:10)
25. Rob Cleary (Clonliffe) 79:13 (50:47)
26. Iain Whiteside (N. Ireland) 80:09 (52:15)
44. David McNeilly (N. Ireland) 75:53 (54:45)
176. Derek Hunter (Dunshaughlin) 101:14 (66:18)
400. Cormac O'Ceallaigh 121:00 (73:25)
420. Tommy Galvin 123:55 (77:04)
-. Des Kennedy (Raheny) dnf (49:54)
Senior women
47. Sarah Mulligan (DSD) 86:26 (54:38)
54. Jill Mykura (SCO) 87:19 (56:50)
56. Jackie Lee (ENG) 87:54 (59:30)
75. Emma Donlon (MSB) 91:08 (58:42)
94. Catherine Devitt (Rathfarnham) 92:59 (60:11)
200. Gillian Wassoon (N. Ireland) 103:24 (64:48)
242. Hazel McLaughlin (N. Ireland) 107:15 (69:34)
290. Ann Hunter (Dunshaughlin) 111:29 (71:10)
308. Anne Sandford (N. Ireland) 112:57 (72:51)
502. Angela Flynn 139:07 (93:14)
Uphill only
1, Wegene Tafese (ETH)
2. Steve Vernon
3. Brian MacMahon (Clonliffe)
Men's team
1. England (2,5,7) 14
2. Scotland (1,6,9) 16
3. Wales (3,10,12) 25
4. Northern Ireland (11,15,22) 48
5. Isle of Man (4,23,25) 52
6. Ireland (14,18,21) 53
7. Italy (13,19)
Women's team
1. Scotland (2,4,6) 12
2. Ireland (1,7,9) 17
3. England (5,8,10) 23
4. Northern Ireland (12,13,14) 39
5. Wales (3,11)