European Championships 2013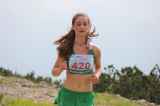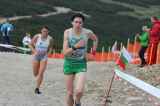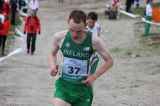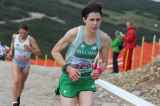 Authors
Gerry Brady
06 July, 2013
Junior women: http://www.flickr.com/photos/24280411@N06/sets/72157634528735365/
Junior men: http://www.flickr.com/photos/24280411@N06/sets/72157634535389968/
Senior women: http://www.flickr.com/photos/24280411@N06/sets/72157634535545610/
Senior men: http://www.flickr.com/photos/24280411@N06/sets/72157634529949179/
25th for Cronin and Mooney in Europeans
On an uphill course, the Irish senior women's team had the best Irish performance finishing 10th out of 15 teams. Kate Cronin (Raheny Shamrock) led the team home in her debut international. The race was won by World champion Andrea Mayr (AUT) from World silver medallist Valentina Belotti (ITA) with Mateja Kosevelj (SLO) in bronze. Claire McCarthy in 35th and Gladys Ganiel (41st) had strong runs in their debut mountain running internationals. Both have finished in the top three in national cross-country championships. Italy easily won the team from Switzerland with the United Kingdom pipping Russia for bronze.
The senior men's team finished 14th and were led home by Ian Conroy in 35th. Brian MacMahon had a disappointing run feeling tired after ten days training at altitude. Italy dominated the race with three in the top four after three weeks altitude training. Bernard Dematteis (ITA) won by over a minute from teammate Alex Baldaccini and five-times winner Ahmet Arslan (TUR). Italy had an easy team win with the United Kingdom putting in a great performance for silver medals.
The junior men were led home by Killian Mooney in 25th which was a solid run after 4-5 months of studying for exams. Despite Turkish runners finishing 1-2 they only narrowly won the team from Italy. Ramazan Karagoz won from teammate Sehmus Sarihan. Ireland finished ninth team with the United Kingdom in seventh.
An inexperienced junior women's team did well to complete what was the toughest of the four courses. German cross-country champion Melanie Albrecht won the race from Cesminaz Yilmaz (TUR) and former World champion Lea Einfalt (SLO). Russian won the team by two points from the United Kingdom with Turkey in bronze. Ireland finished ninth team.
Junior women (3.5 km with 530m climb, 37 finishers)
1. Melanie Albrecht (GER) 25:49
2. Cesminaz Yilmaz (TUR) 26:29
3. Lea Einfalt (SLO) 27:06
33. Sara Moore (Omagh Harriers) 33:49
34. Ellen Moran (Westport) 34:51
36. Emily Grennan (Tullamore Harriers) 35:50
Junior women team (9 teams)
1. Russia (4,9,11) 24
2. United Kingdom (6,8,12) 26
3. Turkey (2,15,17) 34
9. Ireland (33,34,36) 103
Junior men (8.6 km with 1027m climb, 41 finishers)
1. Ramazan Karagoz (TUR) 48:51
2. Sehmus Sarihan (TUR) 49:54
3. Michele Vaia (ITA) 50:29
25. Killian Mooney (DSD) 55:20
37. Mitchell Byrne (Templeogue) 59:16
39. Kyle Larkin (Emerald) 61:25
40. Shane Maguire (Monaghan Town Runners) 62:47
Junior men team (9 teams)
1. Turkey (1,2,18) 21
2. Italy (3,8,11) 22
3. Romania (4,15,17) 36
9. Ireland (25,37,39) 101
Senior women (8.6 km with 1027m climb, 64 finishers)
1. Andrea Mayr (AUT) 51:49
2. Valentina Belotti (ITA) 52:54
3. Mateja Kosovelj (SLO) 53:08
25. Kate Cronin (Raheny Shamrock) 58:40
35. Claire McCarthy (Leevale) 61:05
41. Gladys Ganiel (North Belfast) 62:11
48. Sarah Mulligan (DSD) 64:47
Senior women team (15 teams)
1. Italy (2,4,5) 11
2. Switzerland (8,9,19) 36
3. United Kingdom (6,21,25) 52
10. Ireland (25,35,41) 102
Senior men (11.8 km with 1152m climb and 151m descent, 75 finishers)
1. Bernard Dematteis (ITA) 56:30
2. Alex Baldaccini (ITA) 57:35
3. Ahmet Arslan (TUR) 57:47
35. Ian Conroy (Raheny Shamrock) 62:58
42. Colm Mullen (Sli Cualann) 64:01
46. Eoin Flynn (Rathfarnham) 64:31
58. Brian MacMahon (Clonliffe) 69:59
Senior men team (19 teams)
1. Italy (1,2,4) 7
2. United Kingdom (5,8,18) 31
3. Turkey (3,11,37) 51
14. Ireland (35,42,46) 123