Trials for Europeans and Worlds - Donard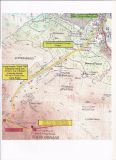 Description:

Trials for Worlds Mountain Running Championships

County:

Wicklow

Date:

Saturday 20 May, 2017

Time:

14:00

Climb (m):

840

Distance (km):

8.85

Event Difficulty:

9 (3,3,3) - Difficult Terrain, >500M ascent, >10Km

Race Marking:

- Route fully marked

GPS Allowed:

Yes

Leagues:

Entry details:

No entry details have been entered for this event yet. Entries for league events usually open a couple of weeks before the event

Vouchers Allowed:

No. Online entry only for this race.

Route Description:

Europeans to the summit. Worlds up and down.

Getting There:

Slieve Donard. Start is in Newcastle, Co. Down.

Organisers Instructions:

The route follows the river left on the way up and right on the way down Then the wall to the summit. The course will be fully marked.
Volunteers (Non-Running)
You need to have done 2 non-running volunteer roles in a calendar year to qualify for end of year prize
Volunteers (Running)
Check with race director if they have a need for people volunteering and running. Race directors need a minimum number of people available throughout the race to make the race work so non-running volunteers are preferable. While it can be helpful, volunteering in a volunteer and race capacity does not count towards qualifying for end of year prize