News Item
Social Distancing Guidelines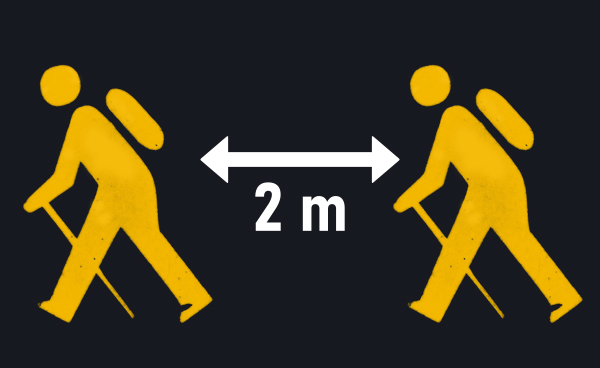 Friday July 10 - Laura Flynn
I am delighted to report that we have now finalised our Social Distancing Guidelines. The full document can be found HERE. The Committee has spent a lot of time over the past few weeks putting this document together and we are now asking you to Play Your Part.
The guidelines emphasise Personal Responsibility. Some of the requirements will be difficult if not impossible to enforce without the co-operation of each and every participant at our events. If they prove difficult or impossible to enforce this may result in us having to re-think our plans and not proceed with certain events. PLEASE THEREFORE DO NOT ATTEND AN IMRA EVENT WITHOUT FIRST HAVING READ THIS DOCUMENT.
I am optimistic that we have a committed, generous and open-minded community in IMRA and that you will all understand the reasons for these guidelines and the importance of adhering to them to protect all of our members and the wider community.
We will be putting up our new calendar in the coming days with all events subject to the necessary permits and landowner consents.
Key Points to Note:



Participants and volunteers should keep 2 metres from other people at all times, unless this distance is revised by HSE.


While running, participants should maintain a safe distance from other runners and allow a safe distance while passing.


You should not attend an IMRA event if you are feeling unwell or have returned from travelling abroad within the previous 14 days.


For the foreseeable future registration will be online only and we will not be accepting race vouchers. Your vouchers will be honoured at a later date.


Participants should arrive as close as possible to the notified start time and ready to participate.


Buffs/neck scarfs/face masks to be worn as set out in paragraph 3(iv).


Once participants finish the race they will be required to move away from the finish area immediately to avoid congestion.


Finally, I'd like to thank the rest of the committee for the work they've put into getting us to this stage. There has been as much, if not more, than the normal committee work required without the rewards of organising races, participating in races and meeting up with friends and fellow competitors. I look forward to seeing you all again very soon.
Laura Flynn.