News Item
Running Writing Competition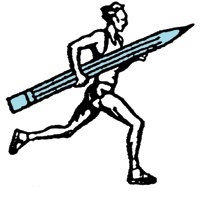 Sunday April 12 - Laura Flynn
Since the talented writers among you aren't getting any opportunity to write race reports at the moment, the committee has decided to run a writing competition with a €100 Great Outdoors voucher to the winner and a junior (Under 18) prize of an €50 Great Outdoors voucher.
The title of the piece is "My Favourite IMRA Memory."
It will be limited to 400 words.
It can be as short as you wish.
While it should be broadly based on fact, some poetic licence will be allowed so this could be your chance to rewrite history and have yourself win the Irish Champs.
The deadline for entries is next Friday the 17th of April and the results announced on or before 5pm on Sunday the 19th of April.
Please submit entries to committee@imra.ie