News Item
Aoife Mundow Sets New Irish 24 Hour Record On The Way To Victory in Athens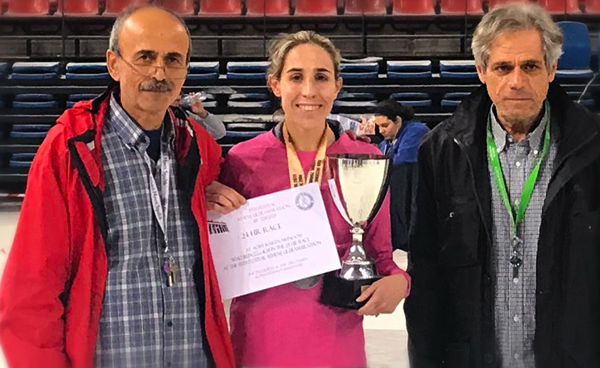 Monday January 13 - Conor O'Farrell
IMRA's own Aoife Mundow has broken the Irish 24 hour record on her way to victory in the 15th Annual Ultramarathon Festival in Athens. Looking strong from the start, she surged from 9th overall(2nd lady) into the top 5(first lady) in the second half of the day, mixing it up with some of the fastest men. Finishing as first lady (4th overall), Aoife was 13km ahead of the 2nd lady,
Karin Maria Jansson of Sweden.
The Dublin native, now based in Clogherhead has blitzed the Irish national scene in 2019, winning a number of major events; including The Wicklow Way race (setting a new women's record), The Kerry Way Ultra, as well as taking the Irish Ultra Championships
Aoife's new Irish 24 hour record stands at 231.376km(143.22 miles). Congratulations to Aoife and all of her team!