Slí Gaeltacht Mhúscraí Ultra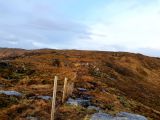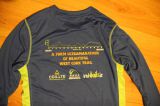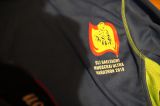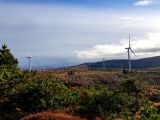 Authors
Sli Gaeltacht Mhuscrai Ultra
13 February, 2019 - Thomas Roche
Calves screaming for me to stop and walk. Pins and needles in both feet. My breathing was all over the place as I tried to keep my concentration on the technical trail, but my legs were running out of energy and the lead pack are pulling away with every step. Reads like an epic race to the finish line, but in reality, I'm only 5k in on the first ridge and questioning my sanity for entering this event. I mean the sore calves and pins and needles are common issues I get at the start of almost every race, but the lack of energy has me puzzled. This usually only happens to me around 30k not 5k! this is when my lack of self-confidence and insecurities start to play on my mind. Have I done too many events in the last 3 months and burned out, was it the lack of sleep, maybe the drive down is too blame or lack of proper breakfast. All this and many more other little stupid excuses play on my mind as I get passed by other runners until I get to a messy and mucky downhill. Nothing like a slippery, mucky, fast descent to occupy your mind.
The previous day consisted of a half day in work, collecting my daughter from school, panic packing my gear, driving to Cork, checking in to my accommodation and some dinner in Millstreet with John and Ivanna. You would think that would be enough to send me off into a deep sleep but a combination of a strange bed, howling wind and the re-occurring dream that I had forgotten my trail shoes kept me awake most of the night. 5 o'clock eventually rolled around and I was up and dressed in minutes, eager to get going. Mike Jordon stayed in the same accommodation so we both left at the same time to minimise the noise at that time of night, but we probably woke the dead bustling down the stairs with our bags. Registration and bag drop was quick and easy, and we were soon on the bus where I met up with John and Ivanna sharing pastries for breakfast. After a safety talk and a quick ballad from one of the locals in Carriganass Castle I found myself at the very front of the pack for the start off. The first few k was on country road and I found myself trying to keep pace with runners like Gordon Place and Mike Jordon – who was I kidding! The route turned off into a forest where it started to get muddy, (just the way I like it) and steep, so steep that there was a handrail to use! It was along the top of this ridge that I thought the wheels were coming off, it was only 5k in. serves me right for trying to keep up with the lead pack! The descent down to the road took my mind away from the negative thoughts and I settled in to my own pace although being passed by a few more runners. This road led us into a forested area where again it got muddy. I seem to move well over the muddy, marshy bog and I found myself making ground on the lads in front, back on the road and then over the first of many, many, many Stiles where I happened to rip the scab from the back of my leg from the rung of the stile causing me to grimace and curse out load. This was to be a common theme through the race at almost every stile. The trail zig-zagged up the mountain until it reached the summit where, again being nice and muddy I was making ground on the group in front. The descent to GouganeBarra Lake was long and fast and beautiful and I made the most of it, not holding back I just let myself fly down the trail, great fun! I was now hopping from the top of any stile I was crossing to avoid any more damage to the back of my leg as a few runners had already commented about the blood. No stopping at CP1 only to give my name and number.
For the next 8k of road I had Krzysztof and another guy (can't remember his name, sorry) for company. The road rolled up and around the hill until it turned off onto a hard-packed forest trail as I moved away from the lads Eilis Connery and Ray Lonergan passed me but not for the last time, we would pass each other several times over the next 10km with me reminding Eilis she was first female nearly every time. The next check point in Ballingeary took me by surprise as I don't think it was meant to be there, but we checked in, got one of my bottles refilled and off we went passed the colourful houses up the long steep drag out of town. The next 8k was a mixture of road, trail, mud and stiles, lots of stiles. It was getting increasingly hard to jump from the top of the stiles as the legs were getting sore and I didn't want to risk cramp, so I stuck with jumping from the 3rd or 4th rung which kept aggravating the gash on the back of my leg but it was a quick and easy way over them, so I stuck with it. Ray had completed this event before, so his knowledge was invaluable on this part of the course as Eilis missed a turn and so did another guy ahead, but Ray gave a friendly shout and led us through the numerous fields and farm trails. I remember looking at my watch around this time and seeing I had run 35k, my legs felt like there was weights in my shoes from all the trudging through the muck. Just another 35k to go, how can I do this?!! the little negative thoughts started to creep into my mind again until I got a text on my watch. It was from my son cheering me on and telling me "Dad you're in 12th place". It was a nice little boost, just at the right time. I stopped at the next unmanned water station and refilled my bottle. I had some caffeine tablets wrapped in tinfoil stashed in my bag from the last race, so I was going to use one, but the foil was melted into the tab. I spent the next 10 mins trying to scrap the foil off, but it was all in vein and when I looked up Ray and Eilis were nowhere to be seen. I settled into a nice "run all day" pace for the next 6k and managed to catch up with Eilis on the climb before Ballyvourney. We ran the last few k into town together and stopped at CP2 where I had a sandwich and drinks ready in my drop bag.
I just stuffed it all in my pack and sorted it on the trail as I was moving. The route brought us through farms, fields, forests and stiles, oh so many stiles!!! over the next 10k, I know I said I like running in the muck and slop, but it was getting a bit much now and the down hills really started to shred my quads along with jumping off stiles. I also noticed that some of the stiles were positioned over electric fences with warning signs on them, so even in my tired state I was extra careful that I didn't hit one of my poles off any off the fences. I moved away from Eilis on every climb, but she made up ground on the downs. We arrived at the wind farms and I knew there wasn't long to go. I looked over my shoulder and seen someone in the far distance, a minute later I checked again, and he was passing me. It was Duncan Barrett. How did he do that? Duncan and Eilis pulled away from me and I thought they were gone for good as I couldn't see them on the descent along-side Curracahill until I got to the road. The road was a steep downhill section and turned right, off-road onto more mucky trails and of course more bleedin stiles. From the road I could see them both on the trail and Duncan didn't seem to be moving well, I'm not sure if this was the motivation or the fact the end was in sight or it was the chance to run along the lovely trail skirting Claragh Mountain but my pace suddenly increased similar to the "stupid" pace I had at the start of the race. I passed Duncan and Eilis and just took off up the trail hoping over stiles like I only had begun the race. I expected my legs or lungs to pack in any minute, especially on the last climb up through the forest but I was moving at speed and didn't feel like letting up. Before I knew it, I was out of the forest and on the road down to Millstreet moving at what felt like breakneck speed but probably looked like I was moving in slow motion to anyone looking on. Even with the strong finish I was checking over my shoulder every minute to see if I would hold on for a 12th place finish. The KM's on the watch turned to meters and was on a countdown with every step. Eventually I got to the finish line to touch the board in 8hrs 48mins ecstatic and grateful I got to finish another ultra but if i see another feckin stile in the next few months I'm gonna scream :)
Thanks to Robbie and all the crew and volunteers for a fantastic event.
Joe O'Leary
13 February, 2019
So here i am,4 days later, upside arse-ways doing a bad impression of a demented dog trying to do the Yogi Bear pose with one paw in his ear and the other 3 splayed at unlikely obtuse angles while balancing on its nose, when i hear the yoga instructor remind us to stay in the present! She's obviously not done a trail ultra! Staying in the present was not an option during the Sli ,dreaming of the future finish line seemed to be the only thing that took the edge of the martyrdom i found myself in at times. That said,anything was better then looking to the past!. The morning of the race started with getting up at 4.30! Just think,15years ago i wouldn't have even home from the pub at that time! Everyone seemed a little apprehensive on the hour and a half bus ride, but Johnnys uber-rare whiskey took a small edge off. Twas like some WW1 battle charge reenactment disembarking from the buses as everyone ran,bayonets in hands,for the nearest ditch for some bladder relief(The ladies among us sought out only slightly more discreet options). All of whom oblivious to the fact that twas 4 times British Rally Champion Keith Cronins wall that they were washing. He won't mind,he's into trail running these days! Important local history:) Anyway,a quick few bars of The Banks and we were away. Robert taking to the front and narrowly missing being mown down by a car driver who was used to deserted roads at 8am! Gavin was quick to follow and after afew k they were both away up the road so the rest of us settled in. I was running at this point with Brian Zach-Tash, Martin and Tony and we set a nice handy pace. Alot of the first 10k was unfamiliar to me but i started to remember some surroundings coming into Gougane barra,which was a stunning vista.A quick hug to Valerie for all her cool pics and on to the first CP for a quick water stop.I had to head off before the others as there was a brown dog scratching at the rear door. There'll be a fine tree in the field by the far end of the lake in years to come! As i caught up to the lads again,i remembered that i hated this section last year,but this year it was passing along nicely! Ballingeary had no parade for us this year but some very helpful volunteers made up for that! Thanks all! Onwards to Ballyvourney, a section i liked,until i started feeling sh*t! Dunno what it was,had plenty of food,stomach perfect,should have had maybe 400ml more water alright,was feeling very hot,had slight headache and slight dizzyness. All i could think of was to take a salt tablet and take off the jacket and that seemed to work after 10min. Still wasn't myself though and definitely not as good as i was at this point last year! I struggled on with Zach ahead and Martin behind and tried to recover on the hike to the mast. The descent saw Brian surge ahead and out of sight and no sign of Martin behind when i looked. Then came purgatory!! the 7 k of road before ballyvourny!! i didn't remember any of it from last year as i was chatting to Mike Jordan, but this time was hardship and misery personified. until i saw a freshly dug grave in the graveyard. I told myelf sternly to cop-on to fu*k cause that poor soul would love to be in my shoes! Exiting the Gaa club i was nearly new again and set off after Brain/Zach as fast as i could so the dogs wouldn't see the rabbit. This is my favouite section so home was in sight. The mud hampered my progress and my resolve but i made steady time on Robert, spotting him 5min ahead with 21k to go. The windfarm went pretty well as i had psyched myself up for it. No sign of Robert but i spotted him in the bog after and again just before Clara. It was too late however to catch him and anyway i was delighted with 3rd place, 93 seconds behind him and being 16mins faster then last year! Congratulations also to Gavin who ran a fantastic race! So moral of the (long) story is feck last years good or bad things and focus on the present (with occasional forward forays containing salty chips,cool pints and smiling finish line volunteers) Thanks to all the organizers,ye did a terrific job putting on 3 class races in one day!The whole atmosphere was homely and laidback,which along with the mud and shite, is why i love trail running!!
Till next time...
Joe
On the receiving end for a change...
12 February, 2019 - Matthew Branch
Ok, let's face it - I'm not a terribly good runner. But I do like to consider myself a "persistent plodder", and after a pretty terrible 2018 in terms of results (where I found myself organising more races than actually running them!), I decided to change my tune a bit and start putting in a bit more effort with my own training.
Apologies in advance for the long report:
After volunteering for the Ultra in 2017, and organising the Half in 2018, I signed up to run the ultra itself this year. I'm one of those people that get more motivated after signing yourself up for a race after all. With a confirmed entry into CCC this year, I really should start pulling the finger as well...
The months of November, December and January saw an increase in my weekly mileage and with a well-structured training plan in place, I started to see the benefits come February.
Come the morning of the race I was well rested after having had a couple good nights sleep beforehand. Meeting the gang beforehand at race reg is always a laugh. Shows the nature of the sport we're in when everyone can have a good crack of the other at 5:30am and still be in excellent spirits. Bus ride to the start was a little dodgy in the dark - sitting in the back like a schoolboy is not like a remember it. Felt car sick quite quickly. Maybe that was the flask of whiskey Johnny was passing around - not sure.
At the castle in Kealkil it was great to see ol' Dick there again with his concertina to start us off. Pity we didnt get a group photo in front of the castle like 2017 - must remedy that next year.
So here follows an account of my run - probably irrelevant to most of you elites, but for us "plodders" it may be useful...
The start was like most of my starts - I was overdressed, and pretty soon I was stripping and shoving the extra gear into the pack. I'd made the decision two weeks prior to use my trekking poles on the race as I had first used them on a long training run recently and found them completely natural to use and preserved the quads significantly (simple black diamond Aluminium Z-poles).
Despite the country roads along this section I was happy for my decision to wear my mudclaws as the off-road sections were seeing the effects of storm Eric the days beforehand. Views across Gougane were magnificant and I couldnt help myself beaming all the way down as we bumped into Val OSullivan snapping away with her trusty camera somewhere along the route. CP1 and I found myself near the back with maybe 10 or so people behind me. No bother - I wasnt out for a time anyway. Took an easy 10min here changing shoes (Columbia Trans Alpine FKT II) and gear, and having a bite to eat as Eddie danced around the place offering his help to feed and water us.
Off I went into the section I dreaded the most - the long roads between Gougane and Ballyvourney. I'd only ever completed 20 or so km of this before, and didnt find it that enjoyable. It was good to have a bit of company with Mariusz Luczak and Paul Twomey, but their pace on the road was quicker than mine and I soon lost them. First half was actually no bother, but on getting tired around the 30km mark I remembered a Ted Talk from Ned Phillips and how he used simple counting to zone in and make the miles go by. Usually I dont go for all that self-help bullshit, but it seemed to work for me, and I spent miles counting away...
The long downhill into Ballyvourney was fantastic as the miles just seemed to go by as I kept pace with Rob (I think: Rob Carney). Pulling into Ballyvourney I was relieved to see Michael and gang set up outside the GAA building. I dont think my quads could have handled the climb up to the second floor to sign in. Eddie was ever helpful asking if I needed anything, and I took a 15min break here to eat and drink something. I have a particular long distance run 'problem' that I think is unique to me - and that is that my arse gets too cold. You may laugh, but I sweat a fair bit, and my pants never dry. The cold wind and damp pants means my glutes often lock up and I tend to feel it all the way down into my left leg hamstrings. So at Ballyvourney I pulled out my new secret weapon! I had found two suitable sized heat patches - you know the air activated ones you use for neck/back pains and last for up to eight hours - and I promptly peeled off their sticky backing and stuck one to each butt cheek. Within a few minutes I could feel the warmth and life coming back into my glutes. Off I went with renewed effort into the section of the course I new well from repeated recces for the half marathon.
Plenty of hiking here with the poles as the path was seriously churned up from maintenance work and the half marathon and 60 odd ultra runners before me making it impossible to run. Stomach troubles made me hesitant to eat but I decided I needed it and took a gel. It seemed to do the trick and by the time I hit the windfarm I was flying, passing quite a few runners on the way, counting away and humming the odd tune here and there to keep the rhythm going.
At the last checkpoint it was a pleasant surprise to see Eddie and the gang there again even though it was meant to be unmanned. Getting dark now, I got them to help with getting my torch out of my pack and headed down the road with Mariusz, Paul and Claire. By the time we got to the fields, I left the others as they stopped to get out their own torches and pushed on to catch another two lights I could see ahead. Caught up with Noel who had missed a couple of turns and said I knew the way. From then on we stuck together and finished strong heading on into Millstreet at a decent clip. All the boys were there at the finishing line too - Johnny, Kas, Mark, Rob. Thanks guys - its a fantastic feeling being welcomed in.
Just a tad over 11 hours and pleased with my efforts. I had hoped for 10hrs30min, but considering the conditions I think 11 was reasonable. More important to me however, is that I had no down moments throughout. I was up-beat and confident that my training would get me there in the end. On top of that I finished strong with a really good 2hrs46min for the section from ballyvourney to Millstreet, passing out a fair few on the way.
As always - a huge thank you to Robbie, Danny, Brian, Eddy, Michael, Michael, etc etc for all the time spent preparing for the race, and the hours spent during the race manning the check points and assisting the runners. I know the effort it takes, and it's good to see the spirit of giving back to the sport so prevalent in the MMRA. See you next year.
Sli Gaeltacht Mhuscrai 2019
10 February, 2019 - Robbie Williams
After a few years of organizing I finally decided as we had enough volunteers, to run the Sli Ultra for myself. Having ran various sections through the years it was unreal to string it all together. My last Ultra was in 2014 so I know this was going to be a big head game.
Getting to the hall and unloading the MMRA race kit for 4:30am after what must have been 3 hours sleep was a little daunting, but we were soon in full flow getting runners in the door and signed up. I snuck away and got my running kit together to get back and do my own signing in.
We left on the bus which brought us through winding country roads as the first sign of daybreak started to come through from the east. The buses dropped us at Carriganass Castle for the start. On entering the castle were welcomed by Dick " Poca". Dick grew up in the area and lived on the opposing hillside "Poca an Tarbh" or The Bulls Pocket. Back a few centuries ago when the bulls were eventually slaughtered, they buried the remain/bones deep under ground in that area, hence the name. I had met Dick 4 years ago when first looking at the route, he has great knowledge of the entire area.
Once we were all gathered, Dick produced a 110 year old concertina and played "The Banks of My Old Lovely Lee" as we got ready to leave, which was quite fitting as in the next valley we were to run into is where the source is!
We started off on lovely winding country lanes and within 3km we were onto the real off road sections with superb views as we climbed up onto the first ridge. Through forestry and along some sections of more quiet boreen before climbing up through the Highland cattle farm and onto the hills proper where the wind was blowing a biting gale but the views were incredible.
Hitting the top and then running the slightly technical terrain with a beautiful view of Gougane Barra and the chapel in the lake it was an uplifting experience. The legendary Val O Sullivan chose this spot to get some great shots of the runners descending half way down this track. Running along side the lake with the swans paddling around , you are literally saying to yourself,"this is why I love trail running"!
Check into the first checkpoint and back on the course and meandering my way to Ballingeary, started to feel a bit more like someone that enjoys the longer distance. A steady pull out of the town on the road for a mile or two, before taking us off road through lovely rolling fields and along babbling streams, unreal...
Some tough climbing got us to a high mast eventually and a nice long descent to Ballyvourney. There was a bit of a gathering here a mix of those refueling to go on, those pulling out, and those trying to decide which one was the right choice for them. I scoffed my mini roast potatoes with salt and hit the road again and rejoined Mark King and his two comrades from Co Down who I had met on the road to Ballyvourney.
We were now on the Sli Half route. It was muddy in places , especially from the half earlier, so we hiked mainly up through the hills and fields with the huge mast of Mullaughanish keeping watch on us. After some fire road and a muddy spot where the trail is currently being worked on, we enter the windmill farm, 6km of open vast running with i don't Boone how may turbines.... they are enormous!!!
With 10km to go , a bag of tayto, some dark choc and some "fizzy worms" we push on and eventually popped out on the road for a 400m steep descent, then over the style and we are finally entering the terrain of Mt Claragh, very sloppy paths here, but eventually reaching the Claragh woods which are always very dark even on the brightest of days.
One more pack of fizzy worms and the final push into Millstreet, where we all slapped the Sli signboard together the 4 of us..
I was delighted to see my fiancée Emer and my eldest son Dean there for a hug and a photo.
The curry and tea were just what I needed afterwards. A great day. I have really realized that Ireland has some unbelievable trails that we run on. Our scenery is spectacular and on a day like yesterday, you think how lucky we all are being able to do these events with lots of like minded positive people.
I can't thank the volunteers enough especially Micheál Mc Sweeney, Danny O Keeffe, Donal, Brian Mullins, Eddie Casey, the West Muskerry gang for the Ballingeary CP, and all else who helped.
There is serious credit due to all the IMRA runners, I actually didn't see any litter on the entire course , which is unbelievable as mistakes ca happen to the best of us especially when tired and sore. It truly is a sign of how we runners respect the places we run!
Thanks to everybody!!
Have a great season in 2019 !!!
Robbie