Glendalough Tucker Trail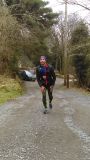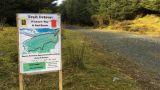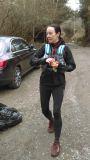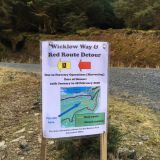 Authors
Glendalough Tucker Trail 80k- Setting my sights on the green of the Clover……
14 March, 2018 - Clare Keeley
I can't quite remember when I either spotted that the Glendalough Clover 80k was going to be part of the selection process for the IUA/ITRA Trail World Championships or when I decided I would give it a go and try to qualify. Part of me thought…Who me? 42 year old working mum of 3 aiming for world champs….hilarious! But another part of me thought why not at least try….
December is always a right off for me for any sort of focused training with Christmas and kids so I had decided I would get cracking for the Clover the first week of January. I wasn't leaving myself a huge amount of time especially since i hadn't done any long distance training in the 6 months since UTMB. In my "thinking about the future" wisdom I had applied for funding and started a part-time Graduate Diploma in UCD so this took up a lot of my brain time and with the family and work and home I just couldn't commit to anything long!
For all my running around Wicklow I had never been up the full loop of the Spinc before so on Christmas Eve (when all the important presents had been bought and nothing more could be done!) at the crack of dawn I hit the Spinc, more for a look than training. Wow, the view over the lakes was something else! I actually went around it clock wise and discovered after that the race is anti-clockwise……. I really needed to get out the race description and my maps!
And so began my love/ hate relationship with the Clover route! I loved the Spinc but hated St Kevin's Way, I loved Paddock Hill and the track down to Lough Dan but I hated the endless road in-between, coming up out of Glendalough I started to enjoy and I always love coming over into the Glenmalure Valley, Mullincor…. enough said!
Every Sunday, I was somewhere to be found on the route. Each week running different legs of it, timing myself, figuring out where I could run well, where i couldn't, where I could catch up. I knew the route and I had it all broken down. I knew how long it took me to get around the Spinc, how long it took from the turnaround on Leg one back to Glendalough, from the steps at Glendalough to the rock before the gate towards Mullincor. There were mornings I was up there at 7am in the pitch dark, just me and the deer, seeing the sun rise over the valley is pretty special and worth a 5am alarm! There were evenings I finished running laps around the bloody car park in the interpretive centre waiting for the watch to bleep in the pitch dark. Lunatic!
Mid-week training was ok, I didn't get any specific speed training in but I always made time for hill reps, which I love (strangely!), a 10k tempo and I swapped my time in the pool for the gym instead and this really helped over-all strength. I found it hard to get in big milage weeks, it just wasn't happening as much as i wanted it too. The biggest week of milage I did for the Clover training was 74k! But, each week I was knocking time off and by the time race day came I knew exactly how long each leg was going to take me and then a little extra time for natural slow down on the last leg…. I was rested and ready!
In the week prior to the race two things happened that made me doubt my ability to give the qualifier a shot. 1. I finally read the selection criteria for the world championships and it stated that the women had to complete the race in 9 hours or under. Feck, that's me out so, I knew what I could do with the training I had done and it was going to be over the 9 hours (though Sarah Brady did point out that the qualifying time was not met last year in the Maurice Mullins and the top 3 were still taken so there was a glimmer of hope!) And 2. The entries list for the women…. Jasus! I didn't know whether to laugh or cry when I read it! Top class field with huge potential. I don't think I even looked at the men's list!
Race day came and I had my usual 2 and a half hours of sleep, bed at 1.30 am and awake at 4am. Gear already packed in the boot, porridge and coffee and out the door and on the road for Glendalough.
There is always such a buzzy feeling of arriving in the pitch dark for a race, you can feel the little hum of excitement in the quiet air. Few people knocking around with head lights on. Check in at registration was simple, compulsory kit check (hat, gloves, taped jacket, headlight, whistle, emergency blanket, mobile phone, maps, compass, food and water) and the drop bag/transition area all well sign posted and really close to the car park. I hauled over my ridiculously full tub of food and drinks and another bag with spare clothes and runners. I always err on the side of over caution and pack pretty much everything you could possibly need/eat/wear/drink/listen to/tape/bandage/stitch (seriously!) and having an out and back route and the central transition area gives you the luxury of having loads of shit but not actually having to carry much of it!
With 5 minutes to spare, Race Director Greg gave a quick brief and the now traditional group photo was taken down at the lake. On the button of 7am we were off!
Leg one: The Spinc and St Kevin's Way, 25k, 835 meters elevation. Cut off time 11am.
Up along the flat Miners road, it is getting bright, so even though I have my head light on my head I never actually turned it on. Everyone is pretty quiet running along. It is a good place to warm up and get into your stride before the climb of the zig zag path. I had a little motto that I kept in my head for a lot of the training- if you can run it, run it. That included even small sections of flatter runnable track on the ups. Over the bridge and off up the track to the Spinc. Although a cool day, the weather was in fact perfect and the wooden sleeper's ice free bar the odd spot of two.
Aware of the other women around me, I pass by Karina as she pulls in for a minute. Up the climb and over, Karina shoots past me, I am in awe of her ability to move so fast on this section…. I am a total ninny on wet downhill sleepers and steps and along here Jackie passes me too! The first hour into a nine hour day and I just wasn't going to start worrying too much about where I was situated in the race.
Back down into Glendalough and along the green road to the tower (I have a feeling I am never going to want to run this path again after today!); we cut through the graveyard and out on to the road and up the St Kevin's Way path.
St Kevin, he appeared to like his hardship, from the cave he chose to make his bed to the pilgrim track, when I started training for this race I was not his biggest fan! There were days I was out training I was lucky to come back with my ankles intact and the two runners still on my feet some of the track was just so wet and sloppy and boggy. But race day, the ground was the best it had been in all the weeks since Christmas, hard from frost and pretty dry, myself and St Kevin made our peace and I moved faster than I had ever been able to do in the training.
Having an out and back type race is great for watching and cheering the lead runners as they head back to Glendalough and the transition, it also gives you a chance to see how the other women are moving and how far ahead or close they are. Up to the Wicklow Gap car park and check in. Right, get back to Glendalough, I know exactly how long it takes me to get back and it always feels so much shorter on the way back. Had a nice little chat with Paul Morrissey on the way back down. Coming back down into Glendalough and the tourists are building up, running through the graveyard, and back the green road towards transition, getting your head ready to move through it quick. Knowing already what you want to ditch or get before you get to your gear really helps. The cheers arriving in are great, shout out my number and over to my tub, dump rubbish and grab my next lot of munchies and go!
Leg 2. Glendalough to Lough Dan and back. 30k and 1100 meters elevation. Cut off time of 3pm
There is always a "lift" in feelings as you head back out again, and I really like the next section so with a pip in my step I head back up the Green Road AGAIN, along here I try sort out where the hell I am going to put all my bits of food I had grabbed! Munch on a few bits so that I can both get the fuel in and get rid of the rubbish in the bin before hitting the trails. A shout out from Ju Ju and Nicola Cleary passing the hotel was great, how is it when someone gives you a cheer you always run faster for a minute or two!?!
Up through the forest, hiking fast, I pass Karina, Jackie is a little behind, I know Carol Morgan and Gail are ahead and I move along, on the far side of Paddock Hill, I take a quick look back as I climb over the wooden style, no sign of the girls so I crack on.
Out on to the road and run hike the up-hilly bits, have the chat with Aishling Kirwan who is doing the relay, we had bumped into each other in Aldi the evening before so we had a laugh as she passed, keeping to the left we head up past the Scout Den and up the what seems like endless road, knowing we have to get to the beach at the end of the lake, at this point the lake looks far down and the beach far away!
Up to the check-in point, shout out number and off up through the gate and the track to Lough Dan, Carol is on her way up again and I eventually get down to the flat marshy section where Gail is on her way back, I try to gauge the distances in-between us. I get to the beach where I grab a tag from the pole and took a moment to look at the lake in all its beauty from this level, breathe, be glad you can do this and crack on again!
Back up to the check in point and give the lads my tag (to ensure you went all the way to the turnaround point at the beach), I think I topped up on my water here. Both Gail and Karina are at the check point having pulled up early.
Along here there was a feeling that the sun might just come out and I think I spent the next hour trying to decide would i take my jacket off or not… it's the little shit that keeps the mind from going! Back along Paddock Hill again I have passed out a few lads along the road. All the way down to Glendalough I thought of what I needed to do before I started leg 3. I worked it out in my brain as I ran zig zagging through the Saturday afternoon tourists on the Green road again. I knew I needed to change my runners, I could feel a dodgy spot on my toe, I had worn two pair of socks and my Joma trek aren't really big enough for this. I also decided I needed to change my tops, I was wet with sweat and I always feel better with a dry top. Into transition and shout out my number again, I run over to my tub and then shout could someone help me! Thanks so much to Garry who was waiting to start leg 3 relay who pulled out my new runners and clothes and packed away my manky, smelly wet gear and helped me re-stock my back pack. I really appreciated the help and I got going on the final leg, grabbing my hiking poles as I went.
Leg 3. Glendalough to Glenmalure and back. 25k and 1020meters elevation. Cut off time of 5pm to the Glenmalure turnaround point.
Right, get this done! Up out of Glendalough and in second place, hike hike hike fast with my poles, I smiled, this is the first time I have pulled them out since UTMB and I have a new found fondness for them and what they saw me though in France! They give you a nice rythem when the usual rythem is getting a bit tired. Along here I chat with David who is doing leg 3 of the relay, the company up the hill was great, so thank you David!
On the climb up we spot the first solo runner coming down the hill, Gavin Byrne is flying. Over Mullincor, the afternoon is becoming really nice and the views over the valley are gorgeous. My phone is ringing and I can see on the Bluetooth on the watch that its home. I know I need to stop and root out the phone as I won't have reception soon until I get back to pretty much this spot again later on. I chat to Katie and tell them I am on the way down into Glenmalure and I will be back in Glendalough as planned, they are coming to the finish and wanted to be sure. I faffed around a bit here with phones and bags but got moving again.
I love the run down to Glenmalure, there is a different feel to this valley and although it seems never ending you will nearly always catch sight of a deer or two. It's quieter and more remote. You rarely meet anyone when you're training over here. Today is different and there is definity a very sociable side to out and back races. Meeting the other solo runners and the relay runners throughout the day really keeps the spirits up. On the way down I meet Carol on her way up, looking great and relaxed, striding up the hill, we say a brief " hi".
Into the last check-in turn around point at the Glenmalure Hotel and Mick Hanney is here and he asks me how I am? I feel great, take some orange segments and Jaffa Cakes and a glass of coke and get going up the hill back out within a minute or two.
There is no doubt, it's a slog at this point up Drumgoff until you get back over Mullincor. I ate the Jaffa Cakes and for the first time in the race I felt a little ropy, not that I felt sick, just not too great either. I was coughing and feeling a bit full in my lungs. I decided to just take it gentle and get up over Mullicor without putting too much pressure on myself, I knew I was safe with second place and I was super happy with that. This day had been a dream race. I think because I had done so much training in just absolutely shite weather, fog, constant pissing rain, snow, sheet ice with coughs and colds and sore throats that this day seemed just right. I won't say easy, because running 50 miles is not easy but I will say enjoyable. I had a time in my head that I could run it comfortable (I was 4 minutes over!), I know I run my races safe, I work hard but my ultimate goal is always to finish.
Once I closed the little gate behind me after the boardwalk at Mullincor, I decided it's time to let loose and I legit it all the way down to Glendalough. Passing all the spots I picked out as reference points during my training runs and knowing that it all came good for race day. It's a pretty special feeling.
Down the steps past the waterfall and I can see the white of the transition tent through the trees and I savour these last few moments. For each ultra-race I do I am getting better at taking this moment in. Down the path to the finish and the cheers, Katie and Sarah two of my daughters are there.
Done.
9 hours 34 mins, 2nd woman and 18th overall out of 57 starters.
Delighted with myself.
A hug to the girls and a hand shake to Greg and I congratulate Carol on her win, I have followed her epic Spine Race record breaking wins and it was an honour to run in her footsteps today. There is prize giving ceremony and the chats and then I head off with the girls to change my clothes.
We hit the road for home. Katie and Sarah go with Brian and I take Ciara, who is sick, and when you are 10 years old and sick all you want is your mum, even if she just ran 50 miles. We stop at the shop in Laragh for Calpol and then Tesco for a few bits and my mandatory post-race fish and chips and we head home for our usual Saturday night hang out, eat dinner in front of the telly gig….
But it's not a usual Saturday night….. It can't possibly be. That chance of being selected to run for Ireland in the World Championships is ever more real now and the waiting game is on.
And so last Sunday, in the middle of deep snow and snow men and rows of wet gloves and welly boots, and roaring fires and baked banana bread and studying for an exam that was meant to be on Monday, when I was least expecting it, I got the email. With a little lump in my throat I roared up the stairs to the girls….
"I made the team"!!!!!
Clare xxx
Extra note*
I didn't know Adrian Tucker (RIP) who left IMRA and its community this gift of an amazing race. The preparation and work involved was huge and Greg, Eilis and the team should be so proud. It was so good to have Adrian's family there and I can see The Glendalough Tucker Trail become one of the 'must do' long distance races in Ireland. Well done folks.x.
A View from the Back
27 February, 2018 - John J Barry
Glendalough Tucker Trail 80km done in ~11:45! in "joint last" position ;-). I don't think I'll ever be as proud to finish in last position again. I'm still buzzing with it. This is right up there with my Wicklow Way Solo and sub six hour Wicklow Way ultra a couple of years back.
Top and Bottom
Runner Name IMRA#......Category...CP 1...CP 2...CP 3...CP 4...CP 5...CP 6
First...Gavin Scott Byrne......426 M 01:36 02:14 03:56 05:04 06:14 07:20
Last!...John Joseph Barry..317 M50 02:21 03:17 06:02 07:46 09:49 11:45
It was a truly epic race and the cut offs provided meant that the back markers had to push to make the cut offs. It looked like CP4s' 3pm cut-off caught a lot of athletics. I completed the first leg with Johnston Kirkpatrick where we knew we needed a little leeway at the end of that leg to ease the pressure on leg 2. That we truly did and made it back to 'base' in ~3:17. 10 minutes later we were out on the epic second leg with the warning ringing in our ears that the second leg looked 'flat' on the profile it had in fact had the most climb.
Approximately 10 km into the second leg I opened a gap from Johnston where looking at the time and doing mental calculations I knew I was off the pace to make the 3pm cut off. As I turned left off the Wicklow Way to head towards Lough Dan, Paul Croke came up from behind me. I picked up the pace to stay with Paul where "I managed to hang on in there" for the next 10km to/from Lough Dan (First time ever down there – stunning beauty down there). With Paul I reached Lough Dan in in 2 hours 15 minutes. So still a bit of work to do to make the three O'clock with just two hours fifteen to get back..
Back up around Scarr Paul pulled away but I was happy enough since the 'tow' off 'Pants' had me back on track to make the cut-off. I reached 'base' / CP4 with 15 minutes to spare i.e. a negative split of 15 minutes on the leg. At 'base' I loaded up with sandwiches one of the volunteers had kindly provided. These small things mean so much to the athletics.
Oddly enough I wasn't scared of the third leg where I was well familiar with the leg due to my Wicklow Way Solo recces. I had the bonus of meeting Mark Keogh a mile into the climb. After a little chat we decided to stay together to help each other along. That we decided to do. We talked nonsense but it was all positive. We did and said everything to keep our morale up. It was brilliant. We both had trekking poles so we discussed in great detail the advantages of the poles and how little running we had to do since the poles were doing all the work. We shall be contacting Leki soon for some sponsorship!!
On the long descent to Drumgoff Mark, Owen Smith (who had joined us at this stage) and I pushed as much as we could on the flat and downhill bits since we wanted to generate some leeway for the return leg. We eventually got down at 4:50 pm. It was great to see Mick Hanney on duty considering he had already ran the first leg of the relay that morning. Owen had already turned around and Mark and I spent 5 minutes there before starting the return (with a little encouragement from Mick). Our mind games started again with Mark setting a target of 65 minutes for reaching the top of the stone staircase (Devil's Stairs?). There is a couple of stings in the return leg with a 'steepish' climb (on tired legs) on the initial part out of Drumgoff and the final section up to and including the Devil's Stairs.
While I may have been pushing the pace with Mark for the first three quarters of the leg - the roles were most certainty reversed on the final descent where my body shut down but Mark waited and encouraged me to keep going.
Mark and I crossed the finish line in around 11:45 and producing a second negative split of the day for the return leg.
A huge thanks to Greg Byrne / Rathfarnham AC and the other IMRA volunteers. Without you we have nothing. I felt so sorry for the lonely volunteer in sub-zero temperatures at the top of the Wicklow Gap in those early ungodly hours. Another mention to Mick Hanney out volunteering in Drumgoff for the afternoon after having run the relay the same morning, I admire that!
Little things that make IMRA great. Upon arriving into CP4 Paul Tierney came over with a few encouraging words for me. Greatly appreciated from the man that just finished in third place. It was also lovely to hear the cheers at the finish line as Mark and I 'sprinted' in. It was dark and very cold at that stage and not at all pleasant to be just hanging around. I had to smile when one of the lads asked, "please tell us there is nobody else out there!!!" Heroes one and all..
What a greater memory for Adrian. He is a proud man up there..
A wild guess the Picture of Adrian on the wonderful finisher's medal is from this
https://www.imra.ie/photos/view/id/92128/
Race Director's Report & Split Results
26 February, 2018 - Greg Byrne
The 2nd edition of the Glendalough Clover Ultra took place on 24th February 2018. The Clover represents the ambition of one man, Adrian Tucker. Adrian came up with the concept many years ago after reading about the Copper Canyon Ultra and thinking to himself, "we could do that, and Glendalough would be perfect". Adrian managed to organise and deliver the first Clover race in September 2017, before his untimely death robbed us of his passion.
Even before his passing Adrian had completed the background work for this year's event. A date change was required for the event to act as a trail for the Trail World Championships. And so, friends and family came together in order to deliver Adrian's vision for the Clover. I cannot thank them enough for the generosity of time, volunteering support and encouragement over the past weeks.
This year 57 runners started the event in near perfect, if slightly cold, conditions. Thanks to the car park staff we opened on time and were delighted to have an unremarkable registration. With all the runners arrived we had managed to fill all the spaces in behind the café. Should the event get bigger the parking will need another plan.
At registration any kit shortages were solved among the runners and everyone was able to pass kit check. For some reason the compass was the crux kit… but who goes into the mountains without a compass?
This year we split the registration for the ultra and the relay events, and this allowed for an easier flow as volunteers swiftly dealt with similar questions by delivering consistent answers. The down side was that the second registration reduced the number of volunteers available for marshal duties between Poulanass and St. Kevin's Way. This is something we would like to improve.
The mass start and open terrain of Leg 1 allowed runners to follow the train up through Glendasan before turning at a very cold Wicklow Gap. Many thanks to Derek Charles, Donna Mahon and James Tucker for covering this turnaround. Eliminating the tags from the Wicklow Gap turnaround sped up the throughput of runners, but didn't make it any warmer. Returning to Glendalough Mark Doyle and Carol Morgan had both built decent leads. Gavin Byrne was close behind Mark and the speculation began. Would Gavin's knowledge of the course prove useful?
Leg 2 took the runners out to Lough Dan via the Wicklow Way. This is the most testing leg as the runners face numerous short steep climbs on tired legs. Strava profiles show the speed draining away as the pack hit the long road climbs on the return leg. By the end of Leg 2 Gavin Byrne and Carol Morgan were leading their respective races. Despite increasing the food allocation for leg 2 we get caught out by the appetites of those taking food on both trips by the aid station (2.5km from the turnaround). More food and water are definitely needed for next time.
Leg 3 took the runners south into Glenmalure. The unrelenting ups and downs of Leg 2 are replaced with steady climbing and thigh numbing fire-road descents. Lack of communication due to the phone blackspot that is the valley floor of Glenmalure hampered our tracking of the leaders, but didn't hold them back. Emerging into the finish straight Gavin Byrne and Carol Morgan had held their leads ahead of the chasing Mark Doyle and Clare Keeley. We were delighted to have Catherine, Gillian, James & the extended Tucker family on the line to welcome home the finishers. Catherine also presented the medals to leading men and women.
Only one runner returned early from leg 3 having taken the blue loop on the Spinc instead of the yellow man to Glenmalure. An error we thought could be more common, but also one that emphasises the value of the compass in forest navigation. The cut-offs caught out a few runners this year. Much to their disappointment their races ended early. Upsetting as it is to be withdrawn, the last finishers crossed the line in the dark with temperatures of -3 Celsius. Not only would those who were withdraw have faced these conditions for 45-60 mins longer, so too would the volunteers.
Overall a successful event and a fitting way to celebrate the life of it's creator.
I cannot express enough gratitude to the volunteers and all those involved in delivering the race. The Tucker family. Geidre, Gintas and John who helped us out with the car park. Rathfarnham Ac who provided the lights. Derek, Gerry, Joe, Donna, Leo, James and Anthony who put up with me for the last 2 months. Rosi who helped out with the recce's. Theo, Niall, Vivian, and Tim who did everything they were asked and more. Mick Hanney was some legend for running (& winning) the relay and then manning the turnaround on Leg 3 to the end. Similarly Paul Miles who helped out after the relay and drove to Glenmalure after our phones failed us. Mr & Mrs Morgan who provided us with constant updates on the race and runners. And finally Eilis… what more can I say than you're one lucky man Anthony.
As a mark of respect to it's origin, we will be requesting that any future editions of the race will be called the Glendalough Tucker Trail.
Thanks all. Best wishes for your trail dreams in 2018.
Here is the split results for the Solo event:
CP1 Wicklow Gap Turnaround
CP2 Glendalough Transition
CP3 Lough Dan Marshal Point
CP4 Glendalough Transition
CP5 Glenmalure Turnaround
CP6 Finish Line
Runner Name, IMRA#, Category, CP 1, CP 2, CP 3, CP 4, CP 5, CP 6
Gavin Scott Byrne, 426, M, 01:36, 02:14, 03:56, 05:04, 06:14, 07:20
Mark Doyle, 304, M, 01:34, 02:12, 03:52, 05:05, 06:17, 07:28
Paul Tierney, 1404, M, 01:39, 02:19, 04:00, 05:13, 06:28, 07:37
Rory Campbell, 314, M40, 01:40, 02:20, 04:05, 05:21, 06:39, 07:50
Eoin Keith, 50, M50, 01:43, 02:26, 04:15, 05:33, 06:46, 07:58
Gary Warnock, 1016, M, 01:45, 02:27, 04:15, 05:34, 06:53, 08:09
Adrian Hennessy, 1067, M, 01:40, 02:20, 04:11, 05:32, 07:00, 08:24
Barry Drennan, 516, M40, 01:46, 02:29, 04:17, 05:38, 07:04, 08:26
Duncan Barrett, 403, M40, 01:47, 02:31, 04:26, 05:52, 07:15, 08:36
Billy Reed, 591, M50, 01:48, 02:32, 04:27, 05:52, 07:16, 08:39
Graham K. Bushe, 108, M50, 01:49, 02:32, 04:35, 06:01, 07:22, 08:47
Don Hannon, 160, M40, 01:54, 02:36, 04:42, 06:06, 07:33, 08:57
Zoran Skrba, 1324, M40, 01:54, 02:38, 04:43, 06:13, 07:42, 09:02
John Mollohan, 848, M40, 01:50, 02:36, 04:44, 06:12, 07:42, 09:05
martin hennessy, 372, M, 01:48, 02:30, 04:32, 06:04, 07:40, 09:13
Carol Morgan, 491, F40, 01:57, 02:44, 04:50, 06:17, 07:48, 09:19
Dale Mathers, 1039, M50, 01:48, 02:32, 04:34, 06:06, 07:42, 09:20
Clare Keeley, 1059, F40, 02:04, 02:54, 05:01, 06:29, 08:04, 09:35
Paul Morrissey, 1517, M40, 02:02, 02:54, 05:05, 06:36, 08:08, 09:37
Donal McMorland, 770, M, 02:00, 02:50, 04:59, 06:34, 08:10, 09:39
Philip O'Connell, 415, M, 02:00, 02:50, 04:59, 06:33, 08:10, 09:40
Barry Breslin, 1468, M, 01:54, 02:38, 04:47, 06:24, 08:25, 10:00
Sarah Brady, 352, F, 02:23, 03:30, 05:59, 07:21, 08:49, 10:06
Jeffrey Gardner, 1281, M, 01:59, 02:48, 05:07, 06:46, 08:31, 10:07
John Sherry, 1155, M40, 02:06, 02:56, 05:10, 06:49, 08:30, 10:11
Jackie Toal, 599, F40, 02:05, 02:57, 05:15, 06:56, 08:42, 10:24
Ron Peacock, 1545, M40, 01:58, 02:46, 04:57, 06:36, 08:50, 10:30
Mark O Kelly, 1022, M, 01:58, 02:48, 05:17, 07:01, 08:50, 10:30
Stephen McCurry, 1201, M40, 02:03, 02:59, 05:23, 07:03, 08:51, 10:36
Julien Prigent, 1455, M, 02:20, 03:13, 05:42, 07:10, 09:07, 10:44
John Murrary, 302, M40, 02:00, 02:53, 05:22, 07:06, 09:00, 10:47
Frank McIntyre, 332, M50, 02:00, 02:53, 05:22, 07:07, 09:00, 10:47
Paul Croke, 1382, M, 02:45, 03:36, 06:02, 07:35, 09:20, 10:59
Simon Franklin, 489, M50, 02:11, 03:07, 05:37, 07:21, 09:18, 11:08
Owen Boyhan, 515, M40, 02:19, 03:13, 05:39, 07:27, 09:20, 11:08
Siobhan Hayes, 562, F50, 02:18, 03:15, 05:47, 07:33, 09:21, 11:09
Brendan Neville, 512, M50, 02:22, 03:22, 05:53, 07:41, 09:26, 11:11
Krzysztof Sikorski, 1362, M, 01:58, 02:49, 05:43, 07:13, 09:42, 11:13
Lar Griffin, 690, M50, 02:19, 03:20, 05:49, 07:32, 09:35, 11:14
Sinead Keogh, 520, F, 02:21, 03:20, 05:49, 07:33, 09:35, 11:14
Adolfo Garcia, 524, M40, 02:19, 03:15, 05:50, 07:34, 09:34, 11:23
Owen Smith, 201, M40, 02:21, 03:17, 05:56, 07:46, 09:44, 11:23
John J Barry, 317, M50, 02:21, 03:17, 06:02, 07:46, 09:49, 11:45
Mark Keogh, 284, M60, 02:18, 03:15, 06:05, 07:52, 09:49, 11:45