WMRA Youths Trial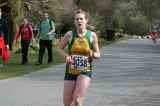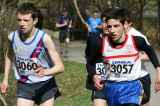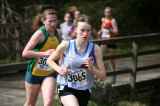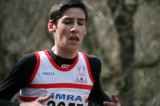 Authors
Gerry Brady
09 April, 2011
McCarthy and Mooney win Youths Trials
On a sunny day in Glendalough, Killian Mooney (DSD) and Clare McCarthy (DSD) both won from the front to put themselves in line for selection for the International Youths challenge in Slovenia in late June.
Mooney had Hugh Armstrong (Ballina) for company on the first lap. Armstrong finished 10th in the Irish schools intermediate cross-country race and was taking part in his first mountain race. He found the climb on the second lap hard as Mooney stretched away. Orienteer Eoin McCullough (Clonliffe) ran well for third place and he would have relished another few laps.
The girls race was a tight affair with Clare McCarthy (DSD) and Eadaoin O'Reilly (Annalee) opening up a small gap on the first lap. Meghan Ryan (DSD), Sorcha Humphreys (DSD), Emma Sharkey (Lagan Valley) and Elaine Burch (East Down) ran together around 40 metres back. On the second lap Humphreys came through for second. Only 17 seconds separated the first four finishers and with the Northern Ireland athletes performing so well, the Northern Ireland Mountain Running Association may consider sending a team to Slovenia.
Thanks to all of the IMRA volunteers who ensured the race went smoothly. The area is a popular spot for tourists and there were many groups of visitors from Europe who took a keen eye on these fleet-footed stars of the future.
Boys (3.86 km)
1. Killian Mooney (DSD) 14:16
2. Hugh Armstrong (Ballina) 14:50
3. Eoin McCullough (Clonliffe) 15:50
4. Mark Stephens (Lagan Valley) 16:20
5. James Alexander (DSD) 16:50
Girls (3.86 km)
1. Clare McCarthy (DSD) 16:15
2. Sorcha Humphreys (DSD) 16:18
3. Eadaoin O'Reilly (Annalee) 16:28
4. Meghan Ryan (DSD) 16:32
5. Emma Sharkey (Lagan Valley) 17:00
6. Elaine Burch (East Down) 18:02