Lugnacoille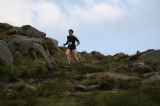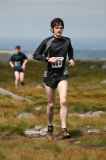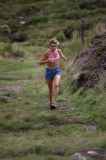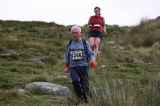 Authors
Rene Borg
07 July, 2010
I found this old article written for my company's Sports and Social Club newsletter after my very first hill race in 2006. It shows my first experience with a mountain race and thought it'd be a good report for this old race.
A SUMMER DAY IN HELL
- A Nightmare Date with the Lady of Lug
In this column we tend to take a look at some of the local things that are worth seeing and doing, so when I decided to take a closer look at the IMRA (the Irish Mountain Running Association), I envisioned an article called "Mountain Running – You know you want to!" in my head, featuring all the glories of this peculiar extreme sports that is growing in Ireland and Scotland by the year; let's just say the experience did not exactly warrant such ecstatic advertising.
The day kicked-off at 9:45, when our friendly Mailroom Serco-man Conor Murray picked me up and carpooled me through the sunny Wicklow Mountains all the way down to Lugnacoille, or "Lug" as the locals like to refer to her: the highest peak of Wicklow' 925 m), and the focal point of the day's race: a 10.5km race up and down the peak of Luc (its 14.1% average incline making it slightly steeper than the Alpe d'Huez etapée in the Tour de France).
It is said in every myth and legend, that every mountain has its own female spirit, or "witch", and whenever a climber, a runner, a pilot or anyone else can hear the wind howl as they must break off their attempt to "conquer", it is the witch, the voice of mother nature herself, mocking our vain attempts to challenge her might.
Mountain Running is considered an "extreme sport" (which is supposed to mean that its fairly dangerous, and at your own risk, but since you can die just as easy in a football or hurling game, it doesn't really mean much at all). There are several League titles to be won over the long season (Leinster League, Irish Championship etc.). Most intriguingly was the "King of the Mountains" competition that was to be decided on this day. Since most Mountain Runs are decided on the way down, this competition awards points to the first ten men on the top. At the end of the season, the man with the most points is honoured as "King of the Mountain" which is no mean feat!
The races are usually attended by 100-200 runners, but the grim features of the day's race meant only the 47 most dedicated had shown up, even as the Wicklow Mountains where showing their fairer side and the sky was marred by only a few clouds.
And the race, you ask? Well, let's say it started in good pace on what you can describe as a "standard" incline not so much different than the hills you will encounter will jogging around Dublin, only to turn in to a nightmare as we hit the first serious hill of the day (Camarahill, at 480m "guards" the entrance to the grassy plateau before the run's main feast: Lug herself), and from there it felt like up and up for an eternity.
Watching some of the experienced racers, was breath-taking (no pun intended), even when the incline forced some of us to go down to "hiking-speed", these guys kept running. Even the slower one's, whose running speed was now reduced to below normal walking speed, kept their rhythm and momentum going, as if only to keep focus, and not lose spirits.
After what felt like an eternity I finally emerged on the plateau and made my way over the softer grassier patches that would eventually be my doom. Well to cut a long story short, as I made my way up Lugnacoille (still in constant pain), I saw a bunch of mad Irishmen pretty much "fall" down from the mountainside (the eventual winner finished the race's 10.5km in just 52min!!). After having ran around the standing stones marking the summit, I finally felt my race was starting, but alas, only just past the rocky incline (by far the most risky part of the race), and my foot when "sqnnnk" as I finished a jump from a grassy knoll in a vain attempt to capture as many runners as possible on the descent.
Well, about 45 minutes, one friendly hiker (lending me a stick), one friendly runner (lending me a windshield), and two escorts later, I had completed my limp to the bottom of the mountain. Sadly, the accident meant, I'll never know how well it went, but as for the experience and the question of whether or not to recommend this sport to others, I can only say: Go for it! The views are great, it's ten times more exciting than regular running, you're in the company of at least 30 lunatics, and it's a great variation if you're tired of regular running or standard hillwalking. Just watch those ankles of your's, the hospital bill hurts a whole lot more than the accident itself!
O, and lest I forget, don't turn your back on a lady just because you think you've gotten the better of her, especially when she's 925m high and all tricks and traps.
Unknown
28 November, 2009
45 eager runners assembled on a beautiful clear Sunday to summit the highest mountain in the province as part of the Leinster/Irish Championships. There was a sizeable contingent travelled down from the North and countrywide to take part.
With the nod from Cormac we all set off on the gravel path, over the gate and out onto the steady climb up Camarahill.
Conditions were near perfect as the early leaders made their way upwards through trail and bog, passing photographer John Shiels and plenty of serious hill walkers, to reach the rocky climb up Lug.
With the top being marshalled in windy, blustery by Rachel Cinnsealach and a bunch of helpers, it was a quick turnaround at the top for the early leaders. (1) Edward Hanna, (2) Eoghan McKenna and Paul Nolan.
From where I was the tricky descent turned out to be not so tricky for the likes of Vivian O?Gorman and Andrew Mc Carthy who just skipped down the rocks like goats!
Back across the slightly muddy wet tracks and bog and we?re all pushing hard to get back onto those nice grassy stretches we ran up at the start.
Eoin McKenna descended the fastest to take the win followed by Edward Hanna down north for the dat, with Paul Nolan third. With sound advice from Isabelle and Paul on not getting lost, I managed to hold on to win the womens event by the skin of my teeth just ahead of Maureen Foley and Niamh Dunphy.
First vet home was Jim Patterson, ahead of many runners less than half his age!
Big well done to all the volunteers and to Tony who knocked about ten minutes off last years time!
It was back to Fentons for prizegiving and swapping of athletic stories with our Northern counterparts. There?s always a good atmosphere when people travel some distance to a race and this one was no exception. With perfect weather to top it all off a great day I?m sure was had by all.
King of the Mountains:
1175 Edward Hanna 33.57
1444 Eoghan McKenna 34.08
514 Paul Nolan 34.33
866 Cormac Conroy 36.04
535 Turlough Conway 36.20
1173 Stephen Cunningham 36.21
762 Bernard Fortune 36.30
333 Barry Minnock 37.36
347 Ricard Oakley 38.33
1440 Sam Hand 38.42