Tibradden/Sliabh Thigh Bródáin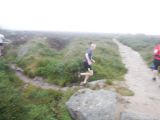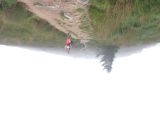 Forum Messages
Author
Date
Message
Tanya Sheridan
Jun 20 2017, 11:51pm
Test
Henny Brandsma
Jun 22 2017, 6:40pm
Hi Tanya,I volunteered to do marking for Tibradden,but as there are two more markers on the volunteers list,I switched back as a running volunteer,If that's a problem let me know,then I will not run, don't know where the markers are after last night's race,but if you can contact me at 087-7604825 I could collect them from you as I was going to start marking early on in the aftenoon.
Regards Henny.
Tanya Sheridan
Jun 26 2017, 12:59pm
Thanks Henny. I am still working out a few details and had planned to be in touch with you today in any case. Thanks for sending me your number - I will be in touch. Sorry for the delay - usual work craziness. Thank you for volunteering.
Tanya Sheridan
Jun 26 2017, 1:04pm
Hi everyone,

Thanks to all the people who volunteered to help out at Tibradden on Wednesday. I really appreciate it.

It would also be very helpful if one or two more first aid qualified volunteers were available to support the first aid team. Please sign up on the event page if so. The team is led by Alan and Lorcan so if you are new to first aid, it is a great way to get some experience.

Alternatively, if a couple of experienced first aiders who are running could just check in with the first aid team on the night, just to see if they need any support, I would appreciate it.

Thank you,
Tanya
Henny Brandsma
Jun 26 2017, 1:33pm
Hi there,
went for a test run yesterday over Wednesday's night route and although it's runnable all the way the surface is very tricky in certain places due to rocks and uneven under footing,so if you think of participating on Wednesday take care,as there is rain forecasted this will make it even more difficult,so all runners please take care and enjoy your run.
Henny.
Tanya Sheridan
Jun 26 2017, 2:56pm
Thank you for that Henny.

The event page has been updated.

We have a full team of volunteers (thanks again to all of you) so in fairness to the RDs coming later in the year, I can only accept first aid help from now.

Just a reminder that car-parking is very limited at this event so please be generous about offering/using some spaces in the carpool.

Best,
Tanya
Jean O'Neill
Jun 26 2017, 8:15pm
Will there be an early start?
Jean O'Neill
Jun 26 2017, 8:15pm
Will there be an early start?
Tanya Sheridan
Jun 26 2017, 9:51pm
Hi Jean, yes, there will.
Jean O'Neill
Jun 27 2017, 11:41pm
What time is the early start please?
Tanya Sheridan
Jun 28 2017, 8:10am
Early start time is 7 pm (for runners who expect to finish 160%+ of the winning time). All details are on the event page.

A couple of other things for tonight:


- Please make a plan to carpool or cycle to the race. Buglers (the prize-giving location) could also be a location to carpool from – as parking at the race start will be very limited.

- Don't forget your number and your jacket. Please have your jacket with you at all points during the race. We will be checking.

- Also, if you haven't registered online, please bring a race voucher as we are no longer accepting money at races. If you are picking up your race voucher, please have a confirmation email.

The weather forecast for around race time is looking a bit better. However, it will rain today and the course will be slippy. Please read Henny's assessment of the route above and also the safety notes on the event page. Each member is urged to make a careful assessment of this route and the conditions for his/her ability and to take particular care on the rocky path coming down.

If you see someone falling who can't run on, and there is no one with a phone around, please let the closest marshal know.

If you don't finish the race, please don't leave the race area without letting a volunteer know.

You might need midgy spray!

Huge thank you to everyone who volunteered for this evening's race – I really appreciate it.

Bainigí go léir taitneamh as :)
Brendan Murphy84
Jun 28 2017, 10:50am
Hi Tanya

I didn't realise that I needed to register a day in advance for the race but am very keen to run. Is there any way that I can purchase a race voucher for this evening at this stage?

Brendan
Brendan Murphy84
Jun 28 2017, 10:52am
....For example, if I buy a race voucher for one of the Saturday races today, can this be reassigned this evening for the Tibradden run?

Thanks again

Brendan
Brendan Lawlor
Jun 28 2017, 10:55am
Brendan, just try buy a voucher stamp from someone tonight- I assume you have your membership?
Brendan Pollard
Jun 28 2017, 11:03am
Henry,

based on the terrain would you recommend soft ground runners like mudclaws or general trails that will cover bit of both soft trail and the rocky decent?

I was planning to wear pair of asics fuji runnegade but these can be sore on hard rocky ground.

Bren
Brendan Murphy84
Jun 28 2017, 11:07am
Thanks Brendan, I'll try that. Yes, I have 2017 membership.

Brendan
Laura Flynn
Jun 28 2017, 11:08am
provided you have registered for the year Brendan I can sell you a voucher tonight
Laura Flynn
Jun 28 2017, 11:08am
provided you have registered for the year Brendan I can sell you a voucher tonight
Henny Brandsma
Jun 28 2017, 11:19am
Hi Brendan as the race is all on a hard but rocky surface you don't need the mud-claws but definitely shoes with a bit of grip,I mostly run myself on the Inov-8 trailrock and they are suitable for most of the IMRA race's.
Regards: Henny.
Paul O'Grady
Jun 28 2017, 11:24am
Brendan, depending on if the rain stops, I would be considering using road runners. It is quite a hard track. I would weigh cushioning over grip tonight.
Gail Nicolson
Jun 28 2017, 11:26am
Hi just wondering how long is the Junior course?
Brendan Murphy84
Jun 28 2017, 11:48am
Thanks Laura, sounds good.

Brendan
Tanya Sheridan
Jun 28 2017, 1:00pm
Gail, the junior course is just over 6 k.
Gail Nicolson
Jun 28 2017, 1:17pm
Thanks Tanya
Jean O'Neill
Jun 28 2017, 2:26pm
I can't go this evening--can I hold my on line registration over for another race?
Brendan Pollard
Jun 28 2017, 3:12pm
thanks Paul. normal trail runners for me so. If I slip I will come looking for you :)

Bren
Tanya Sheridan
Jun 28 2017, 4:16pm
Jean, sorry, part of the T&Cs of IMRA purchases are that they are non-refundable. We could not operate the pre-pay otherwise.
Tanya Sheridan
Jun 28 2017, 4:17pm
Sorry, I meant non-refundable or transferable.
Jean O'Neill
Jun 28 2017, 6:05pm
Ok. No problem. I'll buy vouchers instead, but I don't do many races at the moment!
Caoimhin MacMaolain
Jun 28 2017, 9:34pm
Thanks very Tanya and all volunteers for a really great race this evening. Course was brilliantly marked and whole event really well organised.
Brian Kitson
Jun 28 2017, 10:43pm
That was a terrific race tonight. Tanya, thank you for organising and to all your team

Special thanks and a serious kudos to whoever is responsible for getting the results up so quickly this week. It really adds to the overall enjoyment of the race to be able to pore over the results so soon so well done.
Brendan Lawlor
Jun 29 2017, 8:36am
Well done and thank you to Tanya and all the volunteers last night, especially the course marshals. Great to hear there wasn't too much first aid action. Big change in conditions compared to last weeks inferno - only two weeks left, yikes !
Tanya Sheridan
Jun 29 2017, 9:28am
Thank you. The fantastic race marking was down to Zoran and Brian (again this year!). The rapid results were a combination of Miriam, Warren & Luke and Kevin back in the Buglers ably stepping in for Karen. Alan led a great first aid team (including Lindsey as mobile unit in the hills) that was really well organised but thankfully under-utilised. The whole team managed to stay smiling despite being assailed by midgies all night.
Paul Grant
Jun 29 2017, 10:18am
Hats off to Tanya and the team for a great race in very tough conditions for volunteering last night - clouds of midges followed by mist and rain.
Barry Murray
Jun 29 2017, 10:24am
report up - thanks Tanya and co
Brendan Lawlor
Jun 29 2017, 3:57pm
Get well soon Karen !
Karen Devenney
Jun 29 2017, 8:28pm
Thanks to Tanya & her army of volunteers for another great IMRA outing! Special thanks to Alan & Co for the 5 star first aid treatment and to Fiona for the company in A&E. After a long night, I was stitched up & have my feet up for the next few days but will be hopefully back out on the hills very soon.

It never ceases to amaze me just what a fantastic bunch of people the IMRA community are. It brought a tear to my eye the number of runners who checked I was ok as I hobbled back to the finish line, some even stopping for a few mins. I was inundated with offers of lifts to the hospital too. Thanks so much, you guys are the best!
Paul Gonnelly
Jun 30 2017, 6:08pm
Hi how's things?

Just enquiring if anyone handed in a watch around the carpark area at this one?